URL: http://www.tampabay.com/weather/Forecast-Sunny-high-of-82-in-Tampa-Bay_163210607
Forecast: Sunny, high of 82 in Tampa Bay
ST. PETERSBURG ó Itís the first weekend in December, but Tampa Bay can expect it to be pleasant, dry and sunny.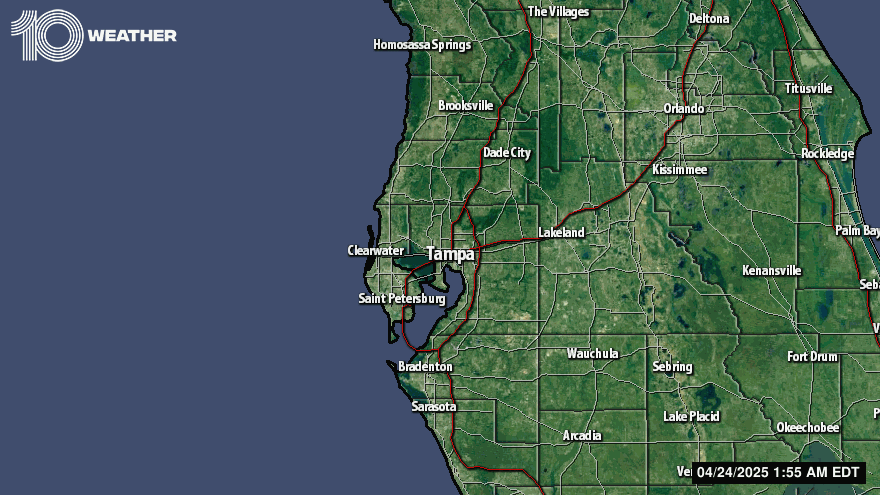 10News WTSP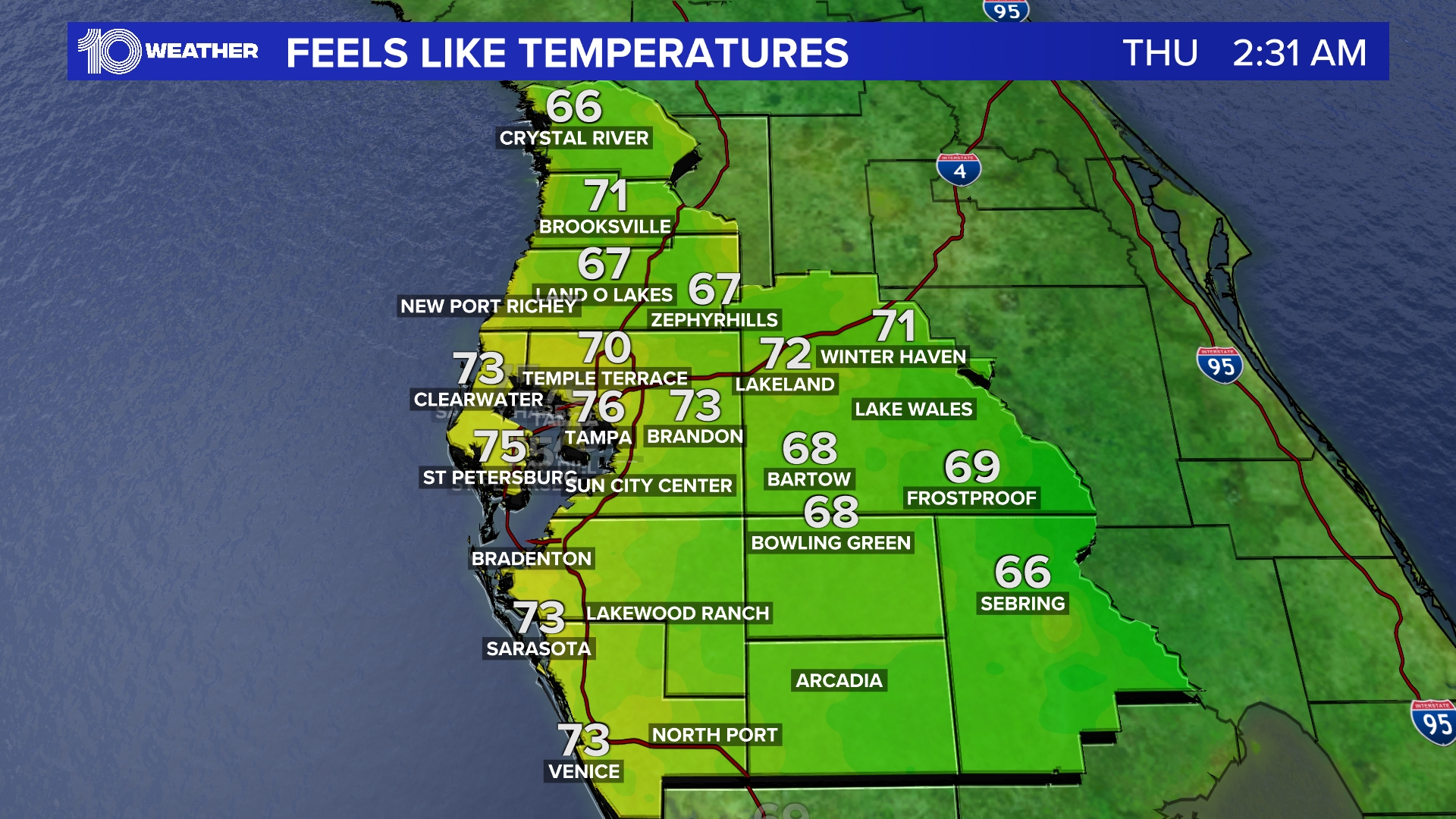 10News WTSP
Temperatures on Saturday should reach 82 degrees, 10Weather WTSP meteorologists predict, warmer than normal, and fall to 63 overnight. After some morning fog, Sunday will again feature sunny skies and a high about 80.
The pattern is forecast to last until Thursday, when there is a chance for the first scattered showers of the week.