URL: https://www.tampabay.com/weather/Forecast-After-a-warm-start-to-week-a-big-chill-is-coming-to-Tampa-Bay_163260929
Forecast: After a warm start to week, a big chill is coming to Tampa Bay
Times staff
Published: December 4, 2017 Updated: December 4, 2017 at 06:12 AM
The week across Tampa Bay will start off much like the weekend concluded, and those conditions will largely last for the next few days.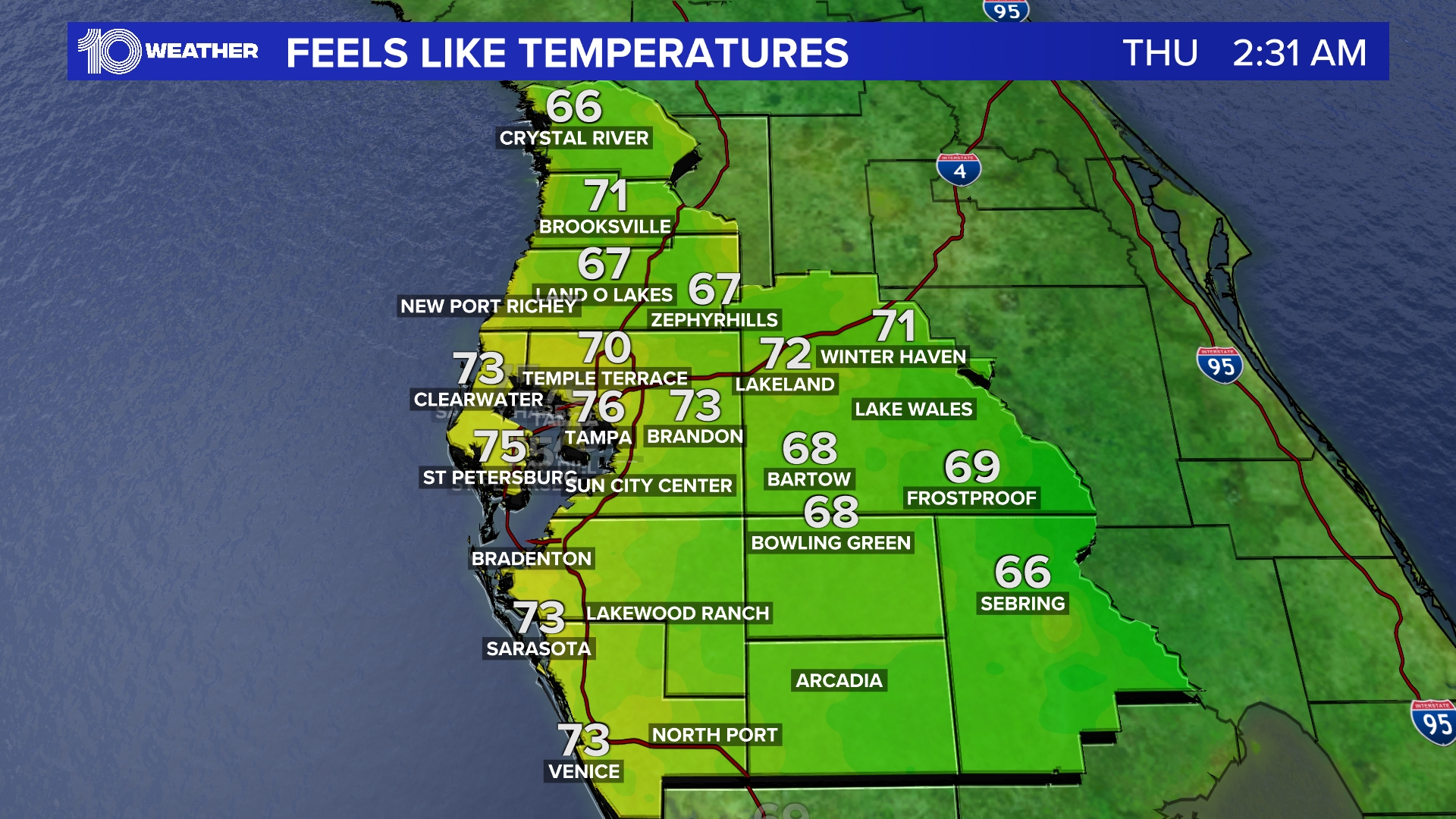 10News WTSP

Big changes, though, are on the way later this week.

Temperatures are starting off in the mid 60s, and some residents mainly inland and to the south could be experiencing patchy fog, 10Weather WTSP meteorologist Ashley Batey said.

Once the fog burns off by mid-morning, temperatures will warm quickly, with highs around 80 — and cooler along the coast — with a mix of sun and clouds that will linger into the evening and a slight chance of rain east of Interstate 75, Batey said.

Lows will drop into the mid 60s.

Highs will remain around 80 through Wednesday, but a big change comes on Thursday with the arrival of a frontal boundary that not only will bring increased shower activity, but plunging temperatures.

Highs on Thursday will only climb to around 70, and starting Friday, temperatures won't get past 60 — with lows plunging into the 40s starting Friday night, Batey said.

Rain chances bump up on Friday before moving out on Saturday, leaving clear skies and crisp sweater weather.