URL: http://www.tampabay.com/breaking-news,-top-news,-news-nav,-resto,-tbo-ent,-tbo-front
People are mad at Salt Bae for posing as Fidel Castro in Miami
Getty Images for Ciroc
Remember Salt Bae? A.k.a. Turkish chef Nusret Gökçe, he was viewed 10 million times on Instagram in a video called "Ottoman Steak." He became a meme overnight for his salt-sprinkling flair (hand high, salt tumbling down forearm, fierce gaze), which didn't hurt Nusr-Et, his growing chain of eleven international Turkish steak houses. In October he opened his first U.S. outpost in the restaurant-rich Brickell neighborhood in Miami.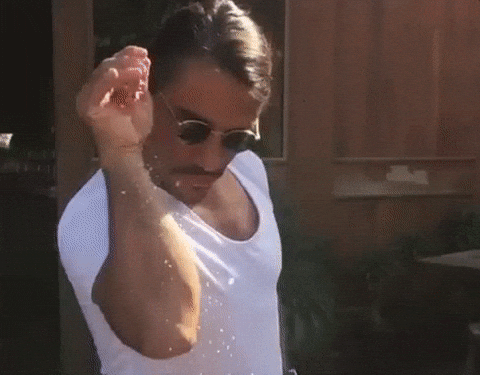 And this week, the Miami Herald reported that Miami diners were a little salty when year-old photos came to light of Gökçe dressed as Fidel Castro. Black beret, fat cigar, a black-and-white portrait of Castro behind him in case you were confused — even as a Halloween costume the getup seemed tone deaf.
Like the kids say these days about doing stupid stuff on social media, it haunts you. For Cuban exiles and other Miami residents, the pose left a bad taste in diners' mouths. With more than 2,000 comments and a whole lot of cancelled reservations, it's clear Salt Bae's seasoning is off.