URL: http://www.tampabay.com/weather/Forecast-Beach-friendly-weather-to-soon-give-way-to-a-big-chill-across-Tampa-Bay_163295282
Forecast: Beach-friendly weather to soon give way to a big chill across Tampa Bay
The Tampa Bay region has another two days of warm, beach-friendly conditions before a front brings a blast of cold air heading into the weekend.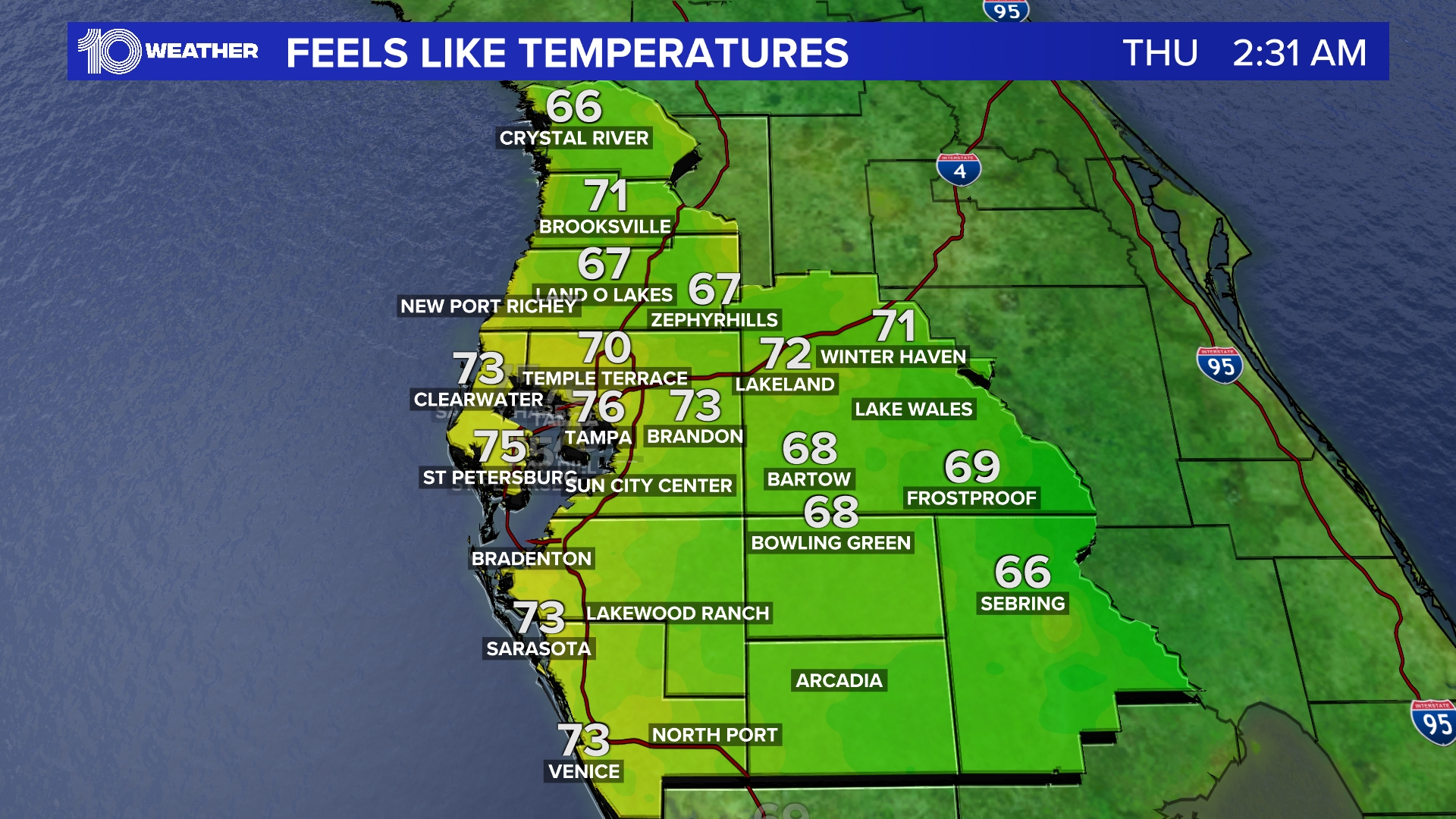 10News WTSP
Early-morning residents should be on the alert has patchy fog is prevalent along Interstate 4 corridor and east of Interstate 75, 10Weather WTSP meteorologist Ashley Batey said.
That fog will burn off by mid-morning, Batey said, and after a warmer morning, highs will climb into the low to mid 80s with limited rain chances as bright sunshine and southerly winds take hold, Batey said.
Areas along the coast may only see highs approaching 80, thanks to cooler breezes off the Gulf of Mexico, Batey said.
Lows will be in the mid-60s.
Changes come later Wednesday as a cold front from the north makes its way toward the Tampa Bay area.
As it streams into the region, it will create increased rain chances by midday Thursday, with highs dipping to near 70 and lows in the mid 50s before it makes its full impact on Friday.
Thatís when the chance for rain spikes to 80 percent and highs will struggle to get past 60, with lows plunging into the 40s, Batey said.
Highs will remain in the low 60s through the weekend, Batey said.
MORE WEATHER
DOWNLOAD: Get the tbo Weather App and see where storms are headed
LIVE RADAR: Interactive storm track, hourly outlooks, 10-day forecasts and weather alerts