URL: http://www.tampabay.com/weather/Forecast-Foggy-start-ahead-of-cold-front-that-brings-rain-chill-to-Tampa-Bay_163369536
Forecast: Foggy start ahead of cold front that brings rain, chill to Tampa Bay
Thick fog is ushering in a cold front that will dramatically change Tampa Bay's forecast over the next few days.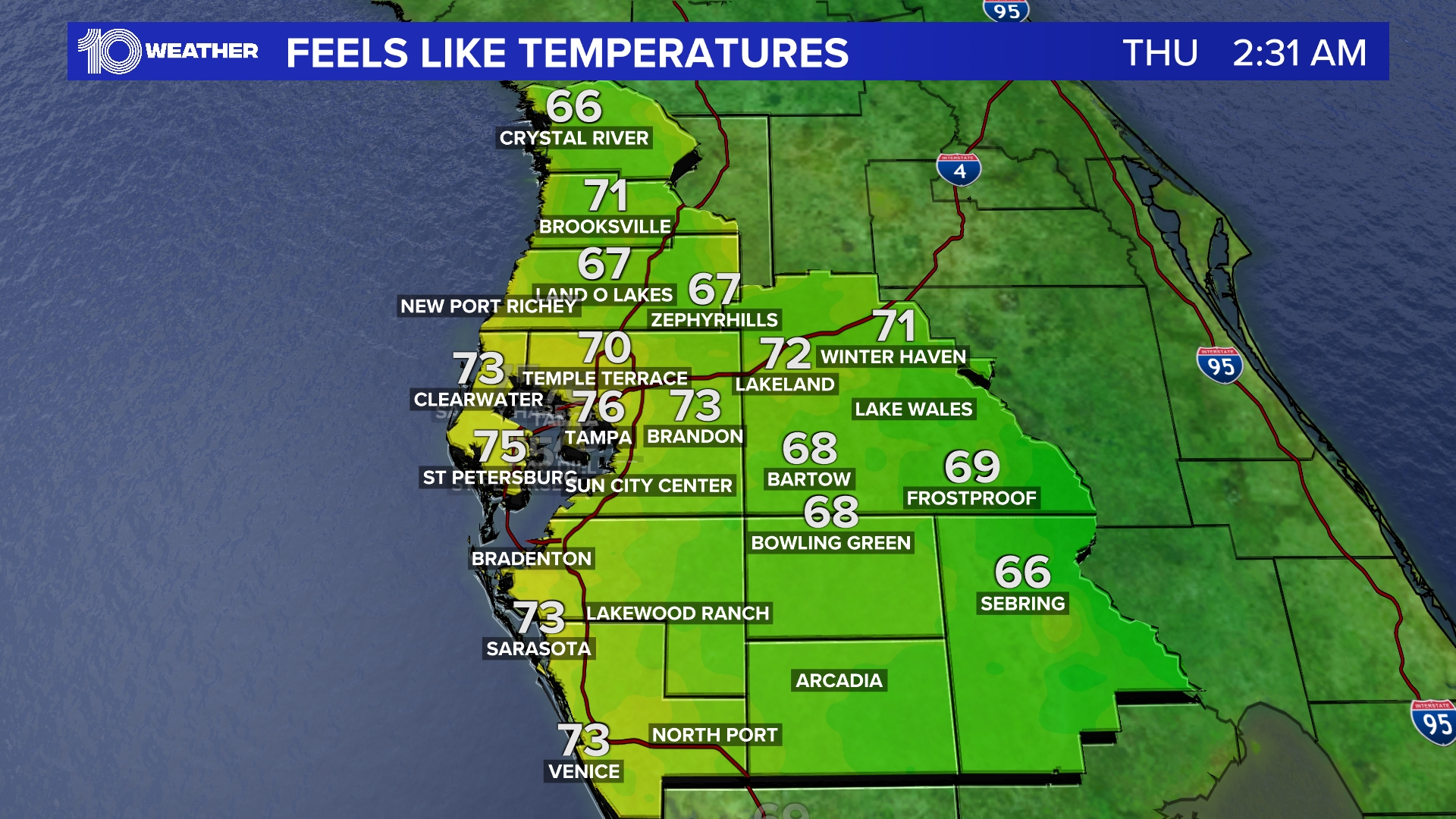 10News WTSP
A dense fog advisory is in effect until 10 a.m. as some residents are waking up to visibilities of near zero miles, under muggy conditionis, 10Weather WTSP meteorologist Ric Kearbey said.
Rain is situated to the northwest, in the Gulf of Mexico, ahead of the front that will slowly drift to the south on Thursday, Kearbey said.
Once the fog burns off, clouds will pick up and showers will start to form this afternoon and pick up later in the night into Friday morning, Kearbey said.
There is a 30 percent chance of rain on Thursday, with highs climbing into the upper 70s and lows in the mid to upper 60s.
The rain picks up on Friday as the front stalls to the south, with a 60 percent chance of scattered showers and highs in the low to mid 70s, Kearbey said.
That front also will generate the coolest weather of the season so far, with lows in the mid 50s on Friday night and highs climbing past 60 on Saturday with lingering early-morning rain yielding to clear skies, Kearbey said.
Break out a sweater for any Saturday night holiday parades, as lows will plunge into the mid-40s.
Highs will remain in the 60s, and crisp lows in the 40s, into the start of next week, Kearbey said.