URL: https://www.tampabay.com/weather/Forecast-Warm-temperatures-lots-of-sun-on-tap-for-Tampa-Bay_165212609
Forecast: Warm temperatures, lots of sun on tap for Tampa Bay
By Devin Rodriguez
Published: February 6, 2018 Updated: February 6, 2018 at 07:07 AM
Patches of fog litter the Tampa Bay on Tuesday morning, but expect ample sunshine by the afternoon.
"If you're heading to work you may bring a jacket, but you'll be ditching that jacket by this afternoon," said Ashley Batey, the 10Weather WTSP meteorologist.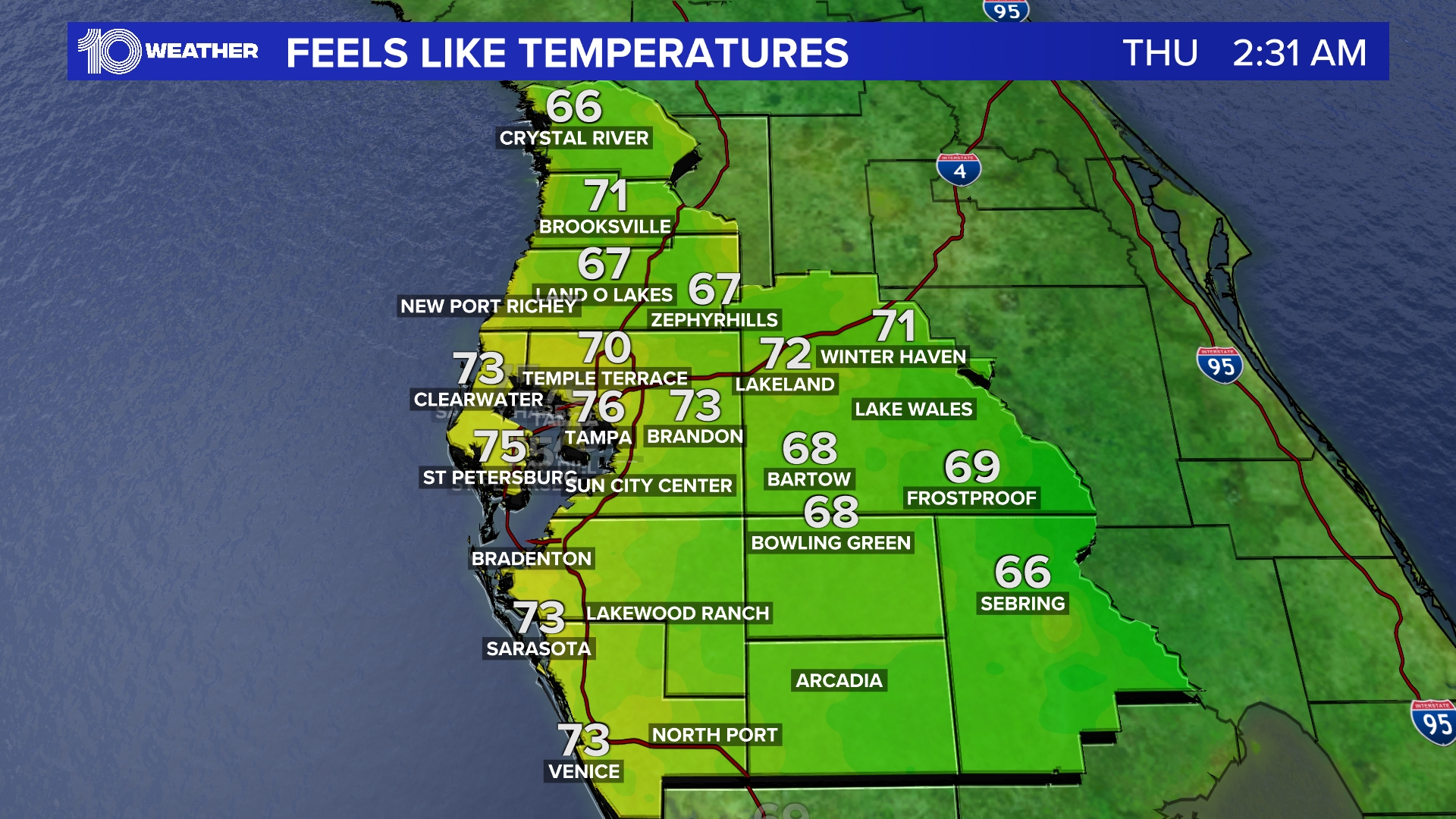 10News WTSP
Expect temperatures to warm to just past 80 with little to no cloud cover. This warm weather should persist throughout the week with temperatures in the lower 80s.
While most of the week appears dry, a weak front that could spread some light showers across the bay area on Thursday. The weekend also brings a slight chance of rain, at around 20 percent.
Above-average temperatures and minimal cloud cover hint at a good weekend to head outside.
"Tampa Bay should have plenty of time to go outside this weekend; in fact, it seems like it won't be a bad beach weekend," said Batey.
MORE WEATHER
DOWNLOAD: Get the tbo Weather App and see where storms are headed
LIVE RADAR: Interactive storm track, hourly outlooks, 10-day forecasts and weather alerts
ALERTS: The latest advisories from the National Weather Service