URL: https://www.tampabay.com/weather/Forecast-Warm-weather-a-precursor-to-ideal-beach-weekend-for-Tampa-Bay_165249885
Forecast: Warm weather a precursor to ideal beach weekend for Tampa Bay
By Devin Rodriguez
Published: February 7, 2018 Updated: February 7, 2018 at 07:04 AM
For early-risers, Wednesday morning will seem cool and a little foggy, but the Tampa Bay are will warm up significantly by the afternoon.
Expect clear skies and temperatures around the lower 80s later in the day and that weather should persist into the weekend, 10Weather WTSP meteorologist Ashley Batey said.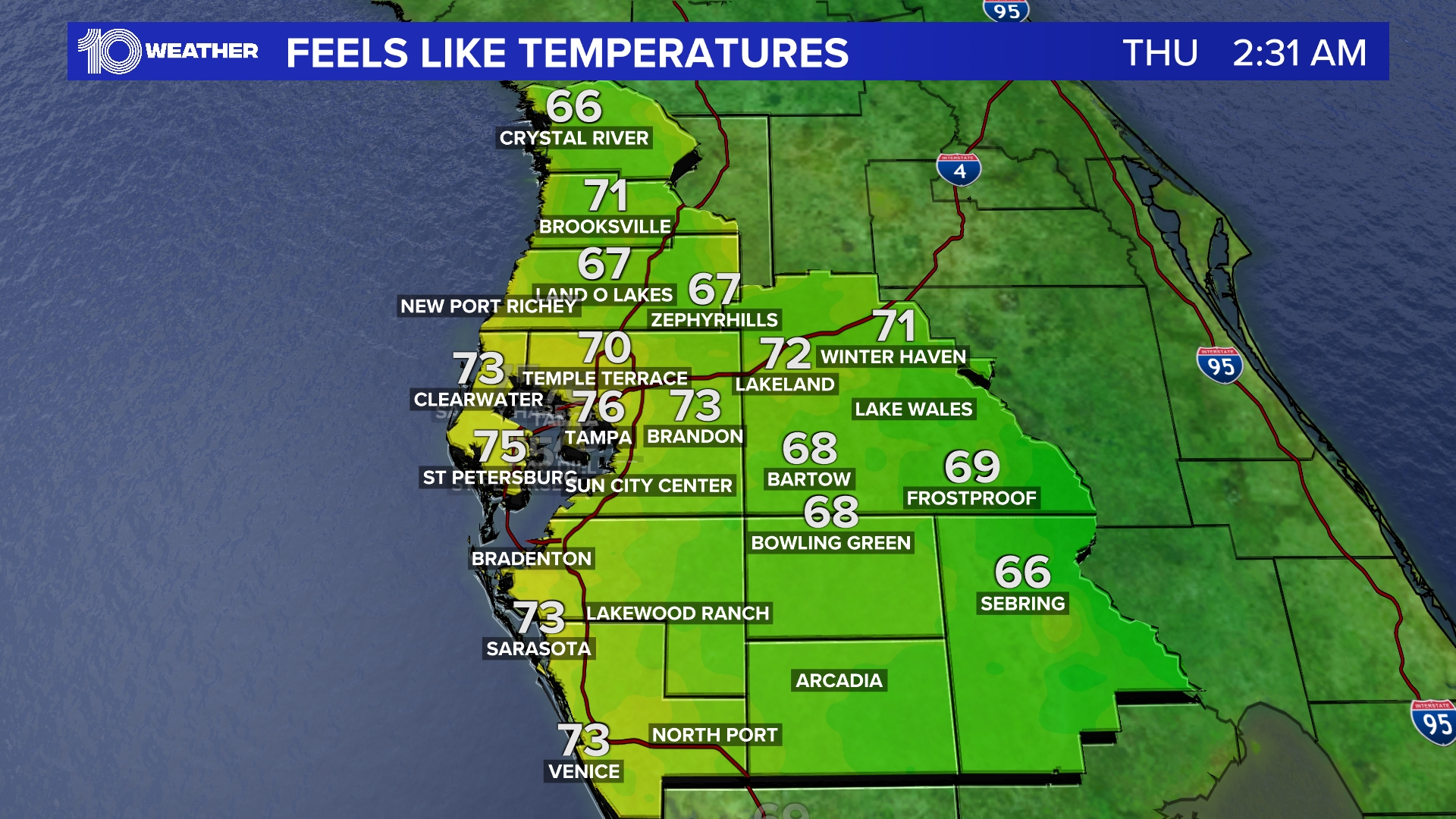 10News WTSP
Thursday, a weak front may sprinkle a few light showers across the region but will quickly move up north.
The warm weather promises to produce a surprisingly good beach weekend with temperatures in the low to mid 80s and a small chance of rain, Batey said.
"Any rain we do see wonít be much," Batey said. "Besides with temperatures in the mid 80s youíll want to be around any water source you can. Itíll feel warm, especially for February."
Next week the chance of rain increases to 30 percent with showers predicted for Monday and Tuesday.
MORE WEATHER
DOWNLOAD: Get the tbo Weather App and see where storms are headed
LIVE RADAR: Interactive storm track, hourly outlooks, 10-day forecasts and weather alerts
ALERTS: The latest advisories from the National Weather Service