Dress like you came to play on the Fourth of July
Last weekend, I took part in the storied tradition of discount shopping suburbanites everywhere. I got stuck inside Super Target during a rainstorm. Scholars shall write volumes on it as a study in human behavior. Chapter One will chronicle the soaking wet toddler I saw dive headlong into a display of iced tea.
Anyway, the storm gave me time to traverse every single aisle in the big box, a good reminder that the Fourth of July is upon us. Of course, we have you covered. Plan your outing of choice with our giant list of fireworks and activities.
I stopped in what we'll call the "Holiday Graphic Tee Party Pool, BYOB" aisle. There, I saw shirt after shirt festooned with some version of the American flag or pithy patriotic remarks. (Want to explore this topic in more depth? See Jay Cridlin's insightful story about our fascination with the American flag.)
It would have been easy to pick up a cheap Americana shirt (most of them, by the way, made outside America) and call it Independence Day. But I maintain it's possible to look festive for the Fourth of July without being so on-the-nose.
COLOR
There's no rule that your entire family must wear matching Old Navy flag shirts, unless that is an actual rule your Aunt Shirley has drawn up. I don't know your life. Stick to the basic hues of the season — red, white and blue. Wear one, or wear them all. If you want to invest in a new item, make it flagless so it endures all year and you get your money's worth. Here's a cute option from Target that you could sport all summer.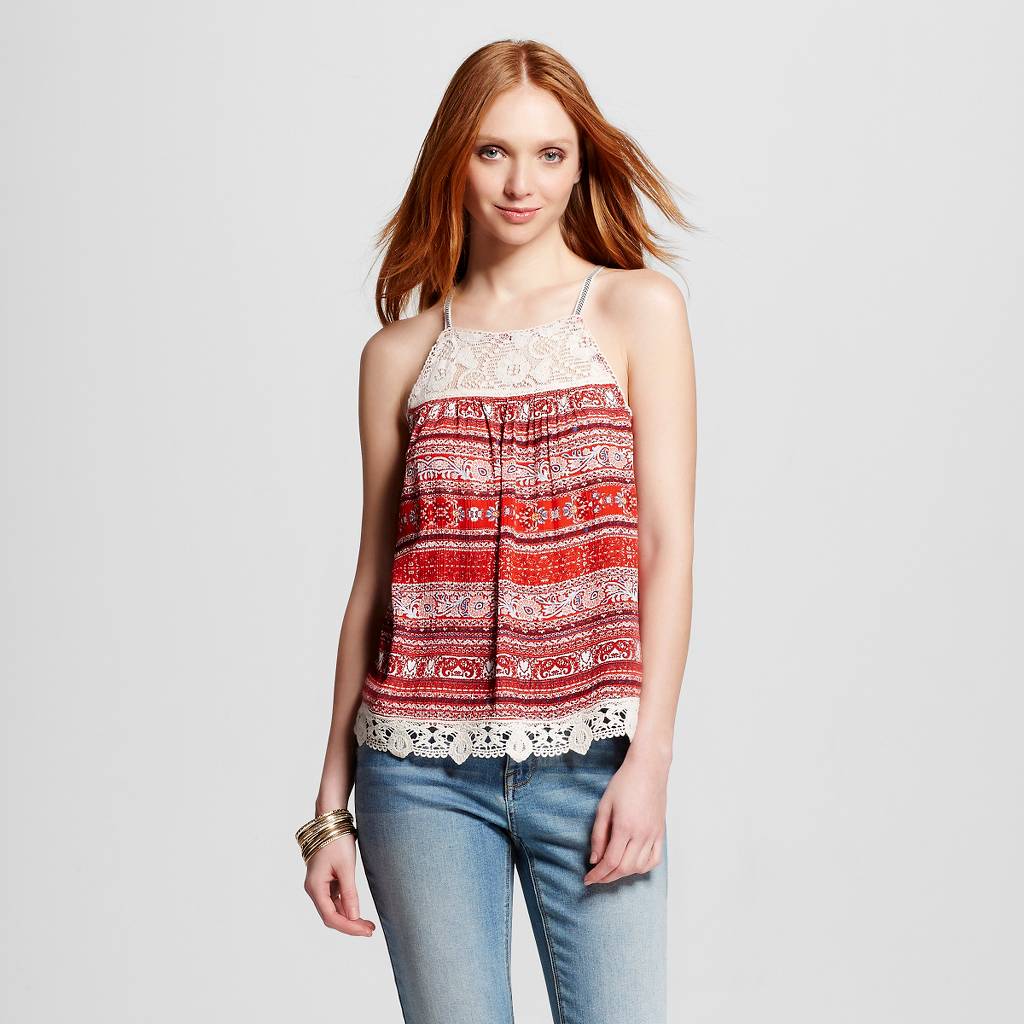 MAKEUP
I'm a huge supporter of red lipstick, MAC's Russian Red being my go-to shade for years. Even if you're just wearing some jorts and a white tee, a swipe of red is all you need to make the situation instantly upgraded. You might also consider something understated, like painting a willow tree firework across your entire face.
ACCESSORIES
Those not into red lipstick (ladies or gents, no judgment) can try an accessory. How about some blue mirrored sunglasses, or a red headband? And it's probably time to bust out all of the gold and silver jewelry you have and mix it. More is more on a night we're firing glitter into the sky. AHEM, thx, Charming Charlie.
ANTISTYLE
If you want to be contrarian, and, therefore, the most interesting person at the block party, pick a style that has nothing to do with Betsy Ross's creation. Our friend Maggie Duffy says St. Pete's Misred Outfitters has some excellent popsicle and doughnut bags available right now. They say "summer fun" without saying "musket ball." How about a festive lemon-themed frock, like this one from Victoria Swing? It is the Year of Beyonce, after all.
AMERICAN PALS
We're celebrating the birth of our nation, so why not pay tribute to some of our greatest people and products? It's a great time to pull out that Star Wars top, or spin some Louis Armstrong at your barbecue. Or, get your friends together and reenact the entire Battle of Yorktown from the Hamilton cast recording. I would definitely like to be invited.
Top photo: American lips, Target, $12.99.