How Pantone's Rose Quartz and Serenity are all up in my life
This morning, I got a text from my cousin, Beth. In it, just a link. This one.
She didn't have to type anything else to make me gasp. Pantone had chosen not one, but two colors of the year for 2016. The first was Rose Quartz. More on that gasp in a second.
We always tell you about the Pantone color of the year, picked as a trend forecast and determinant by the experts at the Pantone Color Institute. We say whether or not we like it, what fashionable items you'll be seeing trotted out in the shade, ways to incorporate it. Flip through the slides above to see the two colors Pantone picked this year (they paired well together and Pantone saw no reason not to choose both). They're beautiful, of course. Softer than anything they've done lately. And I like them for other reasons.
Here's a story, if you have a second.
Two years ago, I went through a terrible breakup, the kind of thing that upends your life. Things were pretty bleak for a while, but with spring break coming up, it was time for some fun. Beth and her friend, Kristen, decided to fly down from Cleveland to fill up my empty house for a week. The vacation was absolutely wonderful and just what we all needed. We went out to eat, made tacos, went to the pool, to the beach, ate leisurely parfait breakfasts, visited Polish eateries (CLE PROUD!) watched Celine Dion videos on YouTube.
One afternoon, we were shopping in downtown Dunedin. We ventured into Enchanted Earth, a little metaphysical shop. I'm not too into metaphysical things, but it was entertaining to look around at the crystals and bins full of stones, to laugh and wonder if the key to our future happiness was buried in one of the boxes.
There was a dude in the corner, vaping, and wearing little shoes I can only describe as leather pouches one might acquire at the Ren Faire. He started showing us around the different stones, telling us what they all were purported to "do." Hold a stone to your chest, he said. If you fall forward, it's good for you. If you fall back, it's bad. It was something called a "sway test."
"WHAT ABOUT LOVE?" Beth said. "IS THERE ONE FOR LOVE?"
He led us to the bin of unpolished Rose Quartz, a pretty pink stone with a shimmering veil. We all grabbed pieces and immediately, of course, started falling forward. This was us: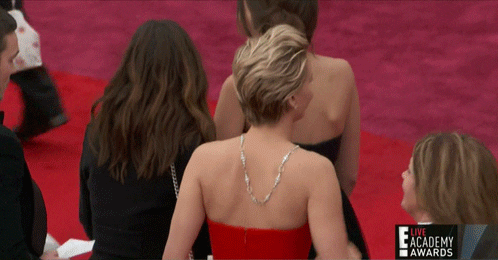 Surely it had to do more with the power of suggestion than anything. If the guy had told us doing a rad 1987 breakdancing spin would bring us love, we probably would have gone out to find a cardboard box.
Just to be on the safe side, Beth bought us all a piece.
We shoved it in our pockets and went out for the evening, expecting to be approached by lines of gentlemen like:
In reality, we just shooed away some grossies and went home. The ladies left to go back and our lives went on, Rose Quartz standing ever nigh.
And then. It wasn't long before I reconnected with an old friend who was also, as they say in the DSM V, "dining at the Sad Cafe, table for one." We got together to commiserate, really, share a high five of misery with zero expectations. Isn't that when the good stuff always happens? When you're not trying so hard? I'm still with Josh to this day, and happier and calmer than I can remember ever being.
Of course, this could all be coincidence. When the Rose Quartz didn't "work" as quickly for the others, we made jokes about washing it in salt, or perhaps a nice wine, or wondering if I shipped them my piece, if it would lose its powers. But either way -- what's the harm in hanging onto a beautiful piece of rosy stone that makes you think everything works out fine? It still sits on my bedside table.
I was so enthralled by the Rose Quartz Pantone discovery this morning that it took me a few minutes to even notice the second color.
Serenity.