Pondering buying a Kate Spade sale purse that might not really be on sale
All morning long, in between wrapping up a week's worth of work to prepare to leave for the long holiday weekend, I've been flipping to this screen.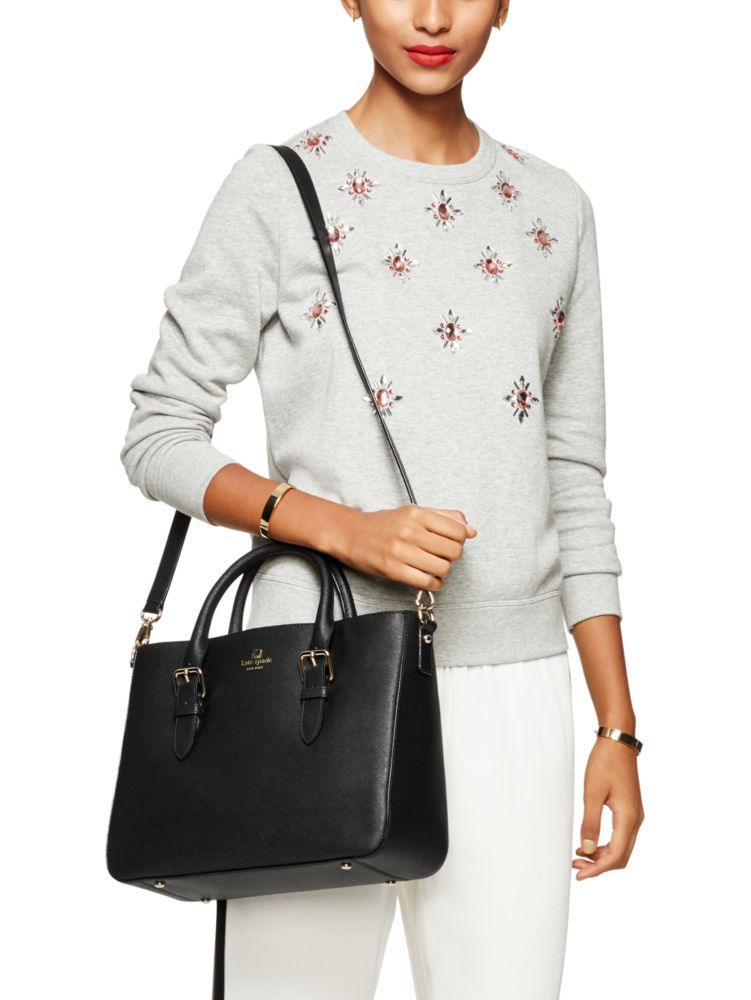 Kate Spade is having a sale, 75 percent off through Saturday. I really need a new purse. My Coach outlet bag I've had for, oh, four years, is sitting in tatters in my trunk, with a broken strap and several ink stains acquired in the pursuit of journalism. I'm highly considering replacing it with the Spade above, allegedly on sale from $398 to $149 (more on "allegedly" in a minute). I have till Saturday to not make any moves and hope it sells out so I don't actually have to make any decisions. (I'm not a purse person, and spending big dollars on one always makes me stall).
But I keep thinking about this news I read yesterday, that Kate Spade is being sued for pretending things are supposed to cost much more than they actually do at outlets. This is not entirely shocking to me. I know Coach stocks bags specifically for the outlet store (ie, the one in my trunk). And other stores like Nordstrom Rack carry models of clothing you'd never see in an actual Nords.
I don't know if this bag qualifies as one of the ones in question, because there's no outlet-specific website for Kate Spade. The surprise sale FAQ seems to suggest it COULD be: It's a special event where we feature sale items and from time to time may feature introductory items or special items. And then: For these products the Compare At price is our estimate of what a similar product would likely sell for in other specialty stores or department stores at full price. the Compare At price is not a price reduction from our former price since these are introductory offers.
So, it could be a cheaper model to start with. The thing for me to ponder is, do I care, and how inferior is the product, really? Would that outlet model Coach I bought still be in good shape today if it was not designed for the outlet? I did use it every day for years. I don't know (because I am cheap and do not buy things full price in stores where people wear gloves).
In the end, I don't think any stores should be using deceptive pricing practices, and I would be fine with a store saying, "This bag is made specifically for this outlet and costs less." Because in the end, the only person getting close enough to the bag to examine the quality of the stitching is me. Let's just all be honest about what things cost, and gather together around the holiday hearth, mmk?
Signed,
Indecisive, still with old purse