Tim Gunn finally loses his mind on 'Project Runway' and it is perfect
This is the total best.
Gentle, sweet, wise, avuncular spirit guide Tim Gunn finally FLIPPED HIS LID on Project Runway last night when he JUST COULD NOT ANYMORE with a contestant. Read the whole story here at Vanity Fair.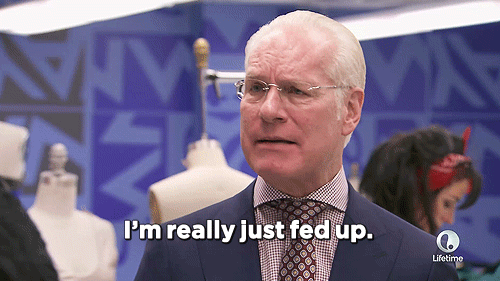 (via Lifetime)
Frankly, I'm surprised he didn't lose his hat sooner. One man can only take so many asymmetrical hemlines, hanging threads, misaligned prints and general fashion axe murder.
(Hey, remember that time the Deal Divas interviewed Tim Gunn? I DO.)