6 real-life haunted houses that would be scarier than theme parks
It is time again to get really close to your friends inside a dark and twisty hallway. Yes, it's only September, but most major Halloween scare attractions are running, ready to weird out otherwise functioning adults via mason jars of eyeballs. Chelsea Tatham tells you about the themes this year, which range from American Horror Story to flesh-eating zombies to that old standby — creepy marionettes.
HALLOWEEN HAUNTS: What's new at Halloween Horror Nights, Howl-O-Scream this year
We love a good traumatic stroll, of course. But the truth is, plenty of things in life are scarier than a deranged carnival barker chasing you down a boardwalk. Here are six ideas for haunted houses that might outdo even Leatherface. Take notes, theme parks.
The Never Tweet Race to the Haunted White House
Lies! Innuendo! Name calling! Disillusioned voters snake through the political process, and not all will survive. Campaign advertisements are projected on every wall, awash in dry ice, and there are no fact-checkers to discern the truth. Instead of boogeymen, giant talking memes jump out as the only source of your news. Finding your way out of a pile of postconvention speech balloons is like escaping a bloody labyrinth. Only the quietly resigned survive.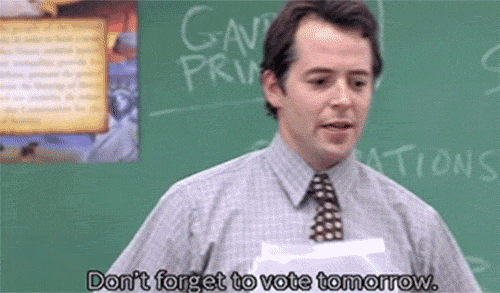 The Real Haunted Housewives of Masterchef Lane
You're greeted with a single red rose, but escaping the dreaded group date to a rock-climbing wall and margarita bar will be more perilous. Your date, JakeKyleConner, only wants to talk about CrossFit. As if an inextricable spirit has taken over, you detour into a private confessional and admit you really never liked Allie, and she knows what she said. In the final room, cooking show contestants hack at each other with cleavers from a box of mystery ingredients. The room is bathed in the scent of white truffle oil and lack of fulfillment.
The Property Values Containment Unit
You spend most of the time upgrading things — your kitchen, your deck, the 1950s pink tile in your bathroom. Alas, your sense of accomplishment is short-lived in this morass of terror. Gasp! You walk around the corner and see that the neighbors are not maintaining their rightful land. You twist and turn to the property appraiser's office, where a figure in a grim reaper costume hands you your assessment. Destroyed, you walk into the muggy night air and consider renting a downtown condo.
The Problem Is Actually You Spooky Chateau
In this house of everything you thought you resolved in therapy, you realize you have made no progress. That stuff with your sister remains fresh, despite agreeing you were "totes cool." Guilt from when you taunted a classmate before you really understood the harm of bullying follows you, as if a cold shadow. And the codependent habits that brought ruin to your last relationship dance before you in the form of undead milkmaids. That will be $98, and no, this house does not accept insurance.
Taylor Swift's Twisted Boyfriend Emporium
Haunted houses are about building tension, and this one rightly succeeds. It starts innocently enough, with Taylor Lautner and Joe Jonas. Things get uncomfortable when you are forced to witness a John Mayer interview. Jake Gyllenhaal is a breath of fresh air, but you're being set up. There's the gratuitous gore of Harry Styles, followed by a gruesome revenge scene involving Calvin Harris. Your tour guide looks strangely like Rihanna. Are you hallucinating? You're jolted by that random Kennedy, and shrieking, run from the Ghost of Tom Hiddleston's Publicist. The house concludes with an ominous blank space.
The Manor of Where Are My Keys
Did you turn off your curling wand? Did you leave the coffee pot on overnight at your office, causing the entire company to burn to the ground? Tortured souls are chained to a bed in this house, awoken in a cold sweat at 3:30 a.m. but unable to check if they paid the water bill or not. A ghoul collects your iPhone and hides it in a couch cushion, a sock drawer or the crisper of the refrigerator. Now, you cannot even text your husband to see if you took the chicken out to thaw. You are alone with your thoughts. So very alone.