Best (and worst) of 2016: Winners and losers of the year
When it comes to celebrities, there is never a shortage of winners and losers. Here are 16 of the best celeb victories and fails of 2016.
Winners
1. Beyoncé. Queen Bey gave us Formation, the beautiful visual album Lemonade, she absolutely stole the show during the Super Bowl and used her fame for good this year. She was named 2016's most charitable celebrity by DoSomething.org for her support of racial and gender equality. Not to mention she's going to sweep at the Grammy Awards. Beyoncé dealt with her fair share of criticism, but she twirls on them haters.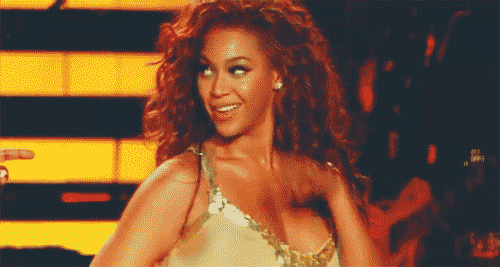 2. Lin-Manuel Miranda. Even if you aren't a theater nerd, you know who Lin-Manuel Miranda is. The creator and star of the biggest show on Broadway jumped to full-blown celeb status this year with the success of Hamilton. He won Tonys, a Grammy and a Pulitzer Prize, and got a selfie with every celeb this year. The supremely talented Miranda also wrote the music for Disney's Moana and is set to star in Mary Poppins. The guy can do no wrong.
3. Jesse Williams. The actor, model and activist best known for Grey's Anatomy made headlines this year for his moving acceptance speech for BET's Humanitarian Award . "T he thing is that just because we're magic doesn't mean we're not real," he said and addressed police shootings. Williams was also an executive producer for Stay Woke: The Black Lives Matter Movement, helping make him one of the most Googled celeb s of the year.
4. Ashley Graham. Graham really shook up the modeling world, challenging beauty standards when she became the first plus-size model on the cover of Sports Illustrated. "For so long, curvy women have been a token in the fashion industry. Maybe we saw one curvy model in one editorial in an entire year, or we were limited to a magazine's shape issue," Graham told Vogue. "That's no longer our reality."
5. Leonardo DiCaprio. Although this year's award season was full of #OscarsSoWhite, 2016 will always be the year DiCaprio finally won his Academy Award. When DiCaprio won for The Revenant he gave an impassioned speech about climate change. Kate Winslet cried. We all cried.
6. Selena Gomez. This year was tough for Gomez. She reportedly entered a treatment center after telling People she was suffering from anxiety and depression. The most-followed celeb on Instagram opened up to fans about her lupus. In her first public appearance after her break from the spotlight, Gomez accepted favorite female artist at the American Music Awards, and said "If you are broken, you do not have to stay broken."
7. Ryan Reynolds. Reynolds got another shot at superhero status this year after the disaster that was Green Lantern. After the mega success of Deadpool, he earned his star on the Hollywood Walk of Fame. Oh, and he's married to Blake Lively. That's winning.
8. Kate McKinnon. Hillary Clinton lost the election, but McKinnon's SNL impressions of Clinton won over America. And her role in the all-female reboot of Ghostbusters cemented her as a winner, despite all of the trolls. "I was more heartened by the progress that had been demonstrated by the green-lighting of the movie in the first place than by people's reaction to it," she told Rolling Stone. McKinnon is just funny. And in 2016, she was exactly what we needed.
Losers
1. Ryan Lochte. No amount of sparkly Dancing With the Stars jumpsuits could let us forget Lochte's Olympic scandal. Lochte told officials he and other teammates had been robbed at gunpoint in Rio. This, of course, ended up to be false, a cover-up after they tried to flee a gas station after vandalizing the bathroom after a night of drinking. Lochte was truly an embarrassment.
2. Johnny Depp. Days after Johnny Depp lost his mother, his wife of 15 months, actor Amber Heard, filed for divorce and a domestic violence restraining order . The divorce got incredibly messy, with footage being leaked of Depp having a furious fight with Heard. Lots of respect lost.
3. Kanye West. West is never one to shy from controversy, but this year was a doozy even for him. Crazy Twitter rants. His ridiculous New York Fashion Week show where he tried to make $400 glorified Spanx a thing. Being hospitalized. At least 2016 gave us the iconic line "I made that b---- famous," which brings me to …
4. Taylor Swift. We will all remember the day Kim Kardashian exposed Swift. Kardashian told GQ Swift knew about West's now famous Famous lyrics . Swift was quick to play the victim, even going as far as saying she warned Kanye against such a "strong misogynistic" message. Well, that narrative came crashing down when Kardashian posted footage of West reading her some of the lyrics to Swift over the phone for her approval. This year Swift also had a nasty breakup with Calvin Harris, deleting all of the pictures of him. This was the year we saw another side to the pop star.
5. Justin Bieber. Bieber is a loser for being on our losing list far too many times. Storming off stage, punching a fan and banning selfies, it seems like Bieber's antics and bad behavior got worse with the growing success of this year's Purpose. Come on Bieber. It's not too late to say Sorry.
6. Melania Trump. Probably one of the strangest election moments was watching Melania Trump read a speech partially plagiarized from first lady Michelle Obama's 2008 Democratic National Convention speech. And while writer Meredith McIver identified herself as responsible, Trump still faced the embarrassing backlash.
7. Lena Dunham. 2016 felt like an apology tour for her weird or wildly inappropriate statements. She called out Odell Beckham Jr. for not paying attention to her at the Met Gala . And just recently the Girls actor said she had never had an abortion, but that wished she had , drawing criticism from left and right . We're hoping 2017 is the year Dunham can think before she speaks.
8. 2016. Fake news stories, the loss of so many celebrity icons, the Pulse nightclub shooting. We are all over this loser year. #2016IsOverParty.