'Friends' fan theory taking over Twitter: it was all one character's dream
There's a theory making the rounds this morning that the beloved, 90s, NBC sitcom Friends took place only in the dreams of one character, a la St. Elsewhere or Newhart.
It's called #FriendsGate, and it all started with this tweet, which referenced the Season 4 DVD cover, and points out that Rachel is the only character who's awake.
From there, Twitter picked it up and ran with it.
And, like any good fan theory on the internet, it spread quickly, sort of sarcastically, but also kind of seriously. You know, Twitter. And then, like all such things, Buzzfeed pulled the pieces together and explained what was happening.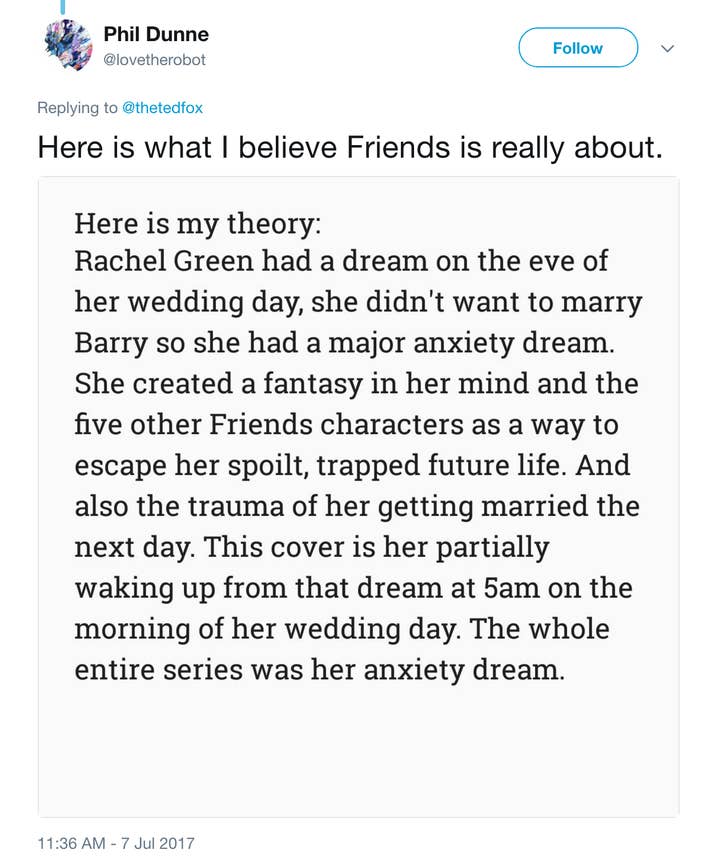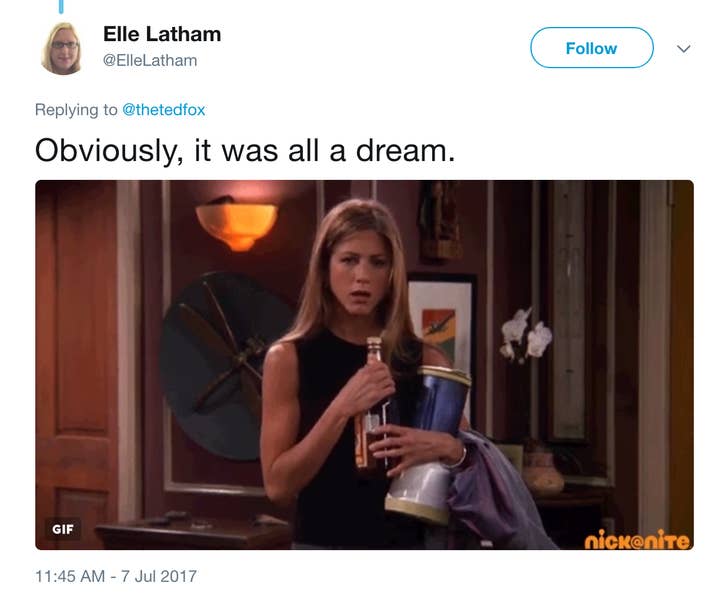 Just a little something to keep you Friends fans going until that Friends musical finally debuts.