Beyonce Week: Dealing with anxiety about learning the whole 'Lemonade' album in one week
Totally honest thought of which I'm not proud:
I didn't want Beyoncé to drop her new album. Not yet.
Don't hurl lemons at me! I'm a huge fan, and I have a ticket to Friday's show at Raymond James Stadium. My own eight-member BeyHive is busy planning outfits (Bootylicious T-shirt and jorts) and snacks for the pre-show tailgate ("I Don't Think You're Ready for These Peanut Butter and Jelly Bars").
Tampa is the second stop on her Formation World Tour. As our pop music/culture critic Jay Cridlin reported, Bey was hanging out in Tampa for rehearsals, possibly staying on Davis Islands. What a big deal for us.
Still, for weeks I nursed a lingering anxiety. The Kween was going to release a brand new, earth-shattering album right before the concert, wasn't she? That's exactly what happened. On Saturday, she dropped Lemonade, her stunning new 12-track visual art piece.
And this is a problem why? Well, it's a Tracy Flick-style preparedness thing. It's neurosis. How can one be perfectly studied in Lemonade when one has only just sipped from the glass?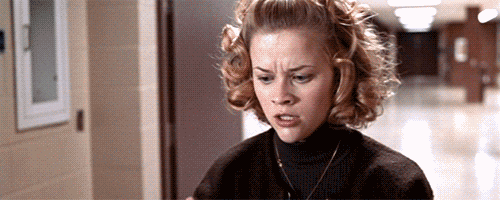 There would be safety in partying to Crazy in Love, singing along to Flawless and Partition, doing the Naomi Campbell walk during Get Me Bodied. Any Destiny's Child throwbacks, some Hey Ladies or Survivor, would be a sure thing. We could even get in Formation and readily twirl on haters. But the full glass of Lemonade brought pressure to learn the entire album in a matter of days.
A friend didn't understand this anxiety. Wouldn't you want to be among the first to hear an artist perform what could be one of her seminal works? What would we give to have heard Michael Jackson perform the Thriller album a week out?
I honestly can't argue anymore. After listening to Lemonade for a few days, I have fallen deeply, madly in love.
I listened first on a track-by-track basis, then in film form with the haunting spoken word poetry by Somali-Brit poet Warsan Shire giving the narrative an entirely new breath of life through the stages of grief. I cheerfully curled my hair Tuesday while B talked about using another woman's sternum as her bedazzled cane (normal!). I've cried with the devastating Sandcastles. I've analyzed the cheeky country gem Daddy Lessons a few times, intrigued by a father's advice to shoot down all men like him on sight. I squealed when I realized I was hearing the horns from Outkast's SpottieOttieDopaliscious in All Night, one of the most sweetly beautiful tracks on the album. The guest artists are nourishing. I'm entranced by that nasty-old Weeknd on Six Inch, exhilarated by Jack White on Don't Hurt Yourself, destroyed by James Blake on Forward, buoyed by Kendrick Lamar on Freedom. But through it all, there's Beyonce, that voice so familiar, yet so different when the subject matter is so raw.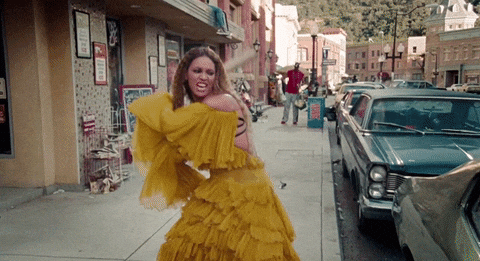 It makes the other stuff seem somehow insignificant in comparison. I can't imagine a time when I didn't want this to exist.
And anyway, Lemonade is all about Beyoncé's insecurities and triumph in spite of challenge, so in that spirit, it's fine to not know every word.
But...
I still wouldn't mind some Single Ladies on Friday. I haven't trained in that dance all these years for nothing.