• It should be a beautiful day to cast a ballot, if you haven't done so already. It should be warm and dry today, with highs in the low 80s, according to 10Weather WTSP. A weak front is expected to push through late Wednesday, but it is not expected to pack much rain.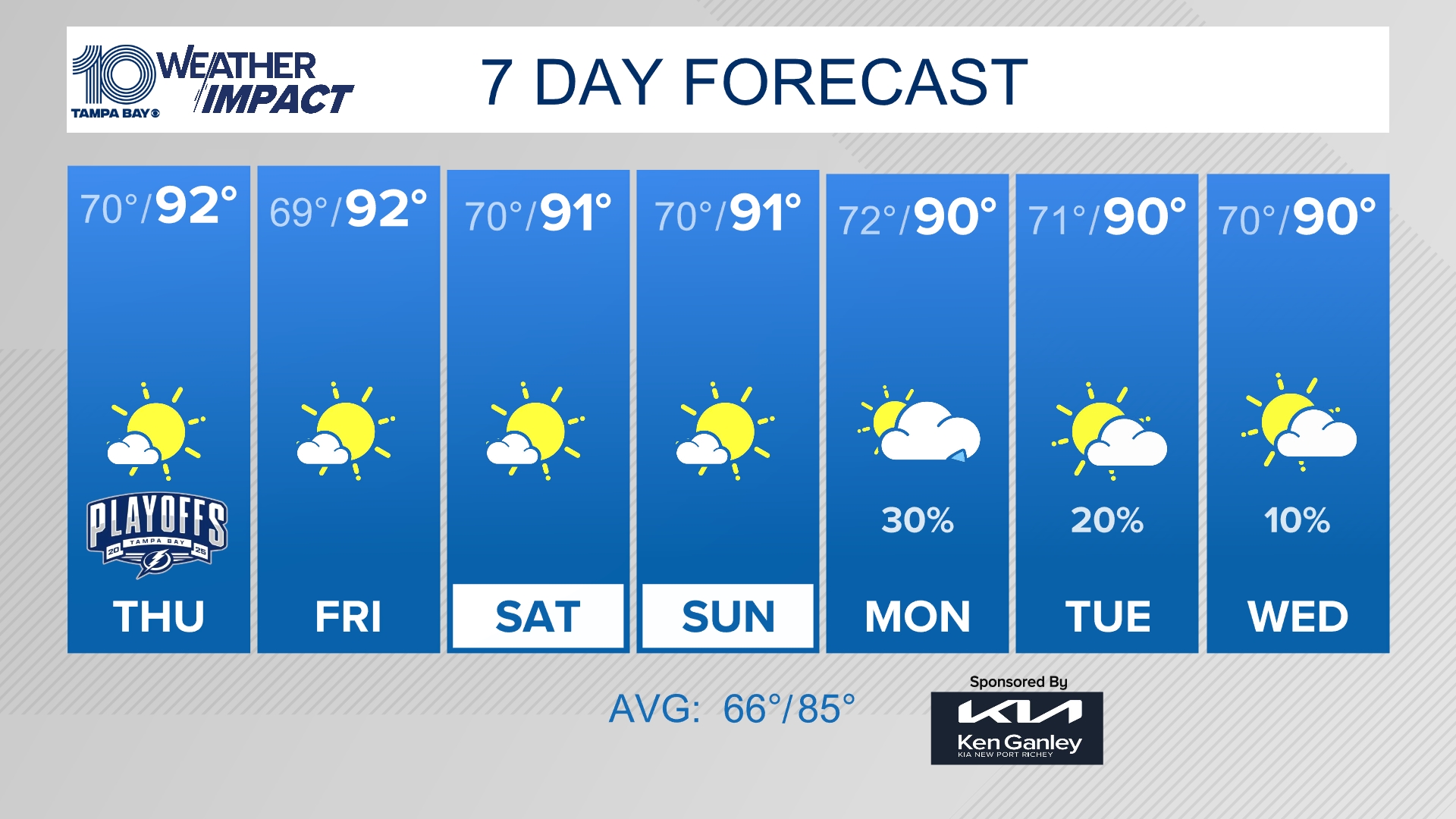 10News WTSP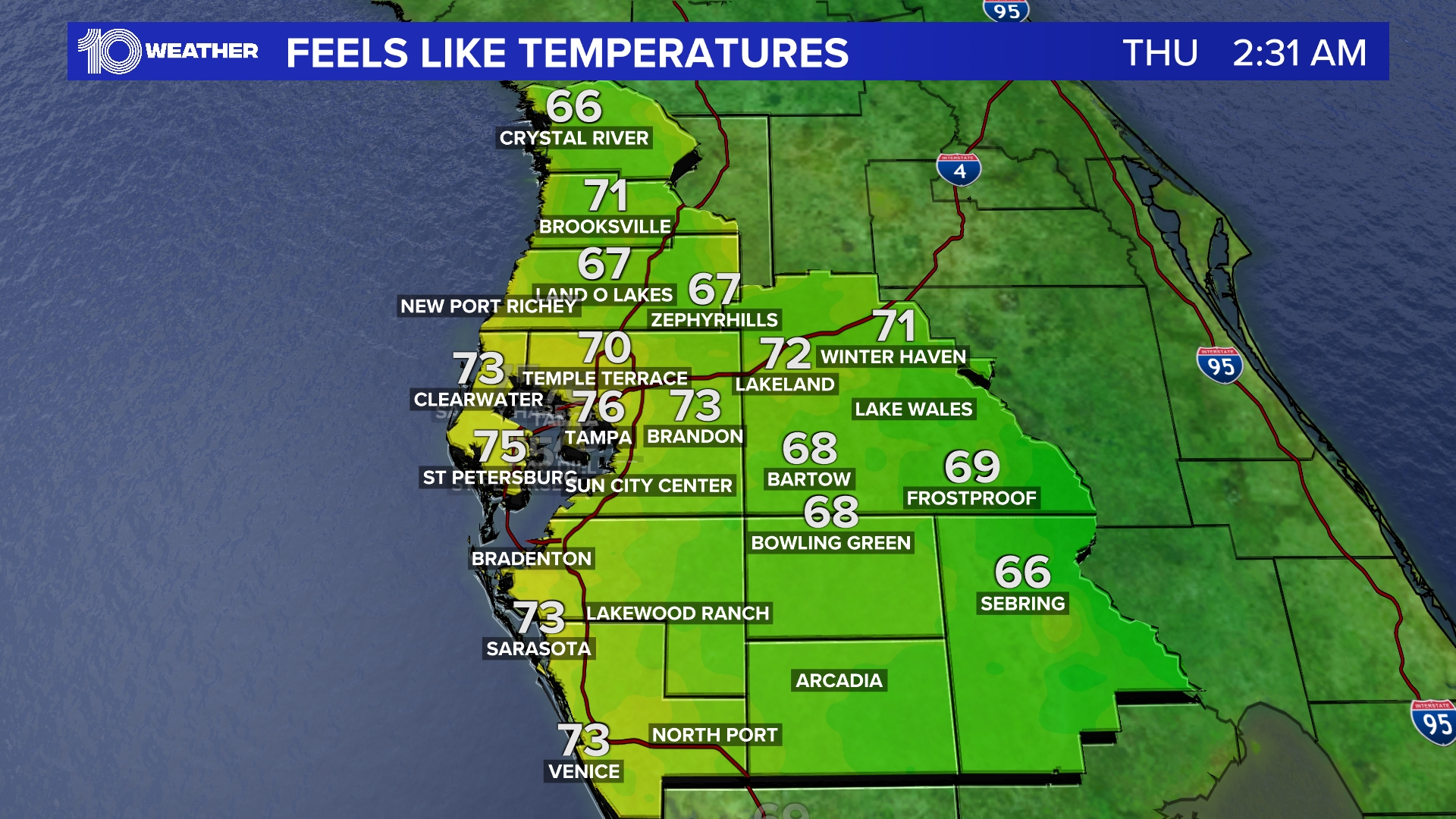 10News WTSP
• As you head out for your morning commute, check out our live blog for the latest traffic updates and road conditions across Tampa Bay.
• Yes, Election Day 2016 is finally here. All polls are open from 7 a.m. to 7 p.m. Anyone in line at 7 p.m. will be allowed to vote. You must bring a photo ID to the polls to vote. Need help? Call your county Supervisor of Elections. Follow our live blog for all the latest developments.
•
FREE ACCESS TO TAMPABAY.COM
To help make our Election Day coverage available to everyone, we are providing unlimited access to our digital platforms today and Wednesday free of charge. More details here.
• If you are voting today, what took you so long? By Monday, half of all registered voters in Florida had already voted.
• And if you're still not sure about some of the candidates or issues, check out our Know Your Candidates special report and the Times' recommendations.
• When the presidential election results come down to Florida, how can you tell what's important? Tampa Bay Times political editor Adam C. Smiths says it comes down to six counties — Pinellas, Hillsborough, Pasco, Duval, Volusia and Miami-Dade.
• The nation may be divided on who it wants for its next president, but that doesn't mean we can't come together over our love of free and cheap stuff. Here are a few election day deals going on around Tampa Bay.
• And if you're looking to escape the stress of election night (after you vote, of course), here are a few suggestions for things to do tonight.
• Voters of Tampa Bay, take heart: No matter what happens today, it could hardly offer more drama or dysfunction than our worst-ever local election — the primary in the Tampa mayor's race of 1935.
• Times columnist Sue Carlton writes about Janet Reno, America's first female attorney general and a Floridian through and through. After a remarkable life, Reno died this week at the age of 78.
• For the people who are now suing Mosaic over the sinkhole that dumped 215 million gallons of pollution into the aquifer, Howard Curd has a word of advice: "Don't hold your breath or you'll be called Blue Boy." Curd, a St. Petersburg native, is the lead plaintiff in a lawsuit against Mosaic that's been going on for 12 years. Read the story of Curd and his fellow plaintiffs first thing this morning at tampabay.com.
• Between the time change and late-night election results, we could use some coffee. Food critic Laura Reiley has the scoop on the Tampa Coffee Club, a subscription service featuring all local brewers.
• Here are the top things to do today in Tampa Bay including Animal Collective on stage at the Ritz Ybor. But since it's Election Day, we have gathered some of the top watch parties in the bay area. You can find them here. and for the other end of the spectrum, we've gathered 5 things you can do today to totally avoid politics .