This week's dry, sunny conditions will extend into Friday and through the weekend across Tampa Bay, with calm winds and mostly clear skies, forecasters said.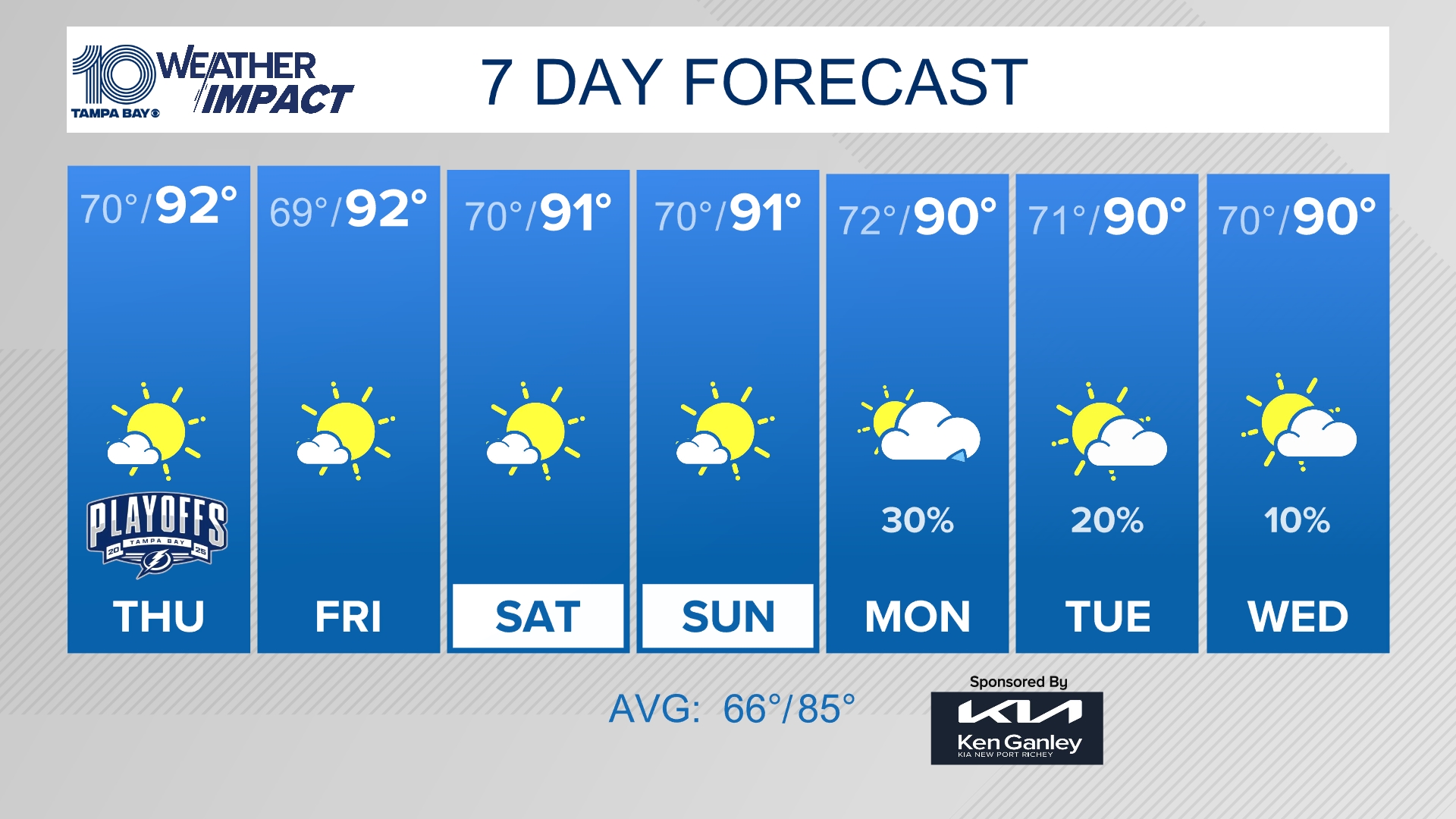 10Weather WTSP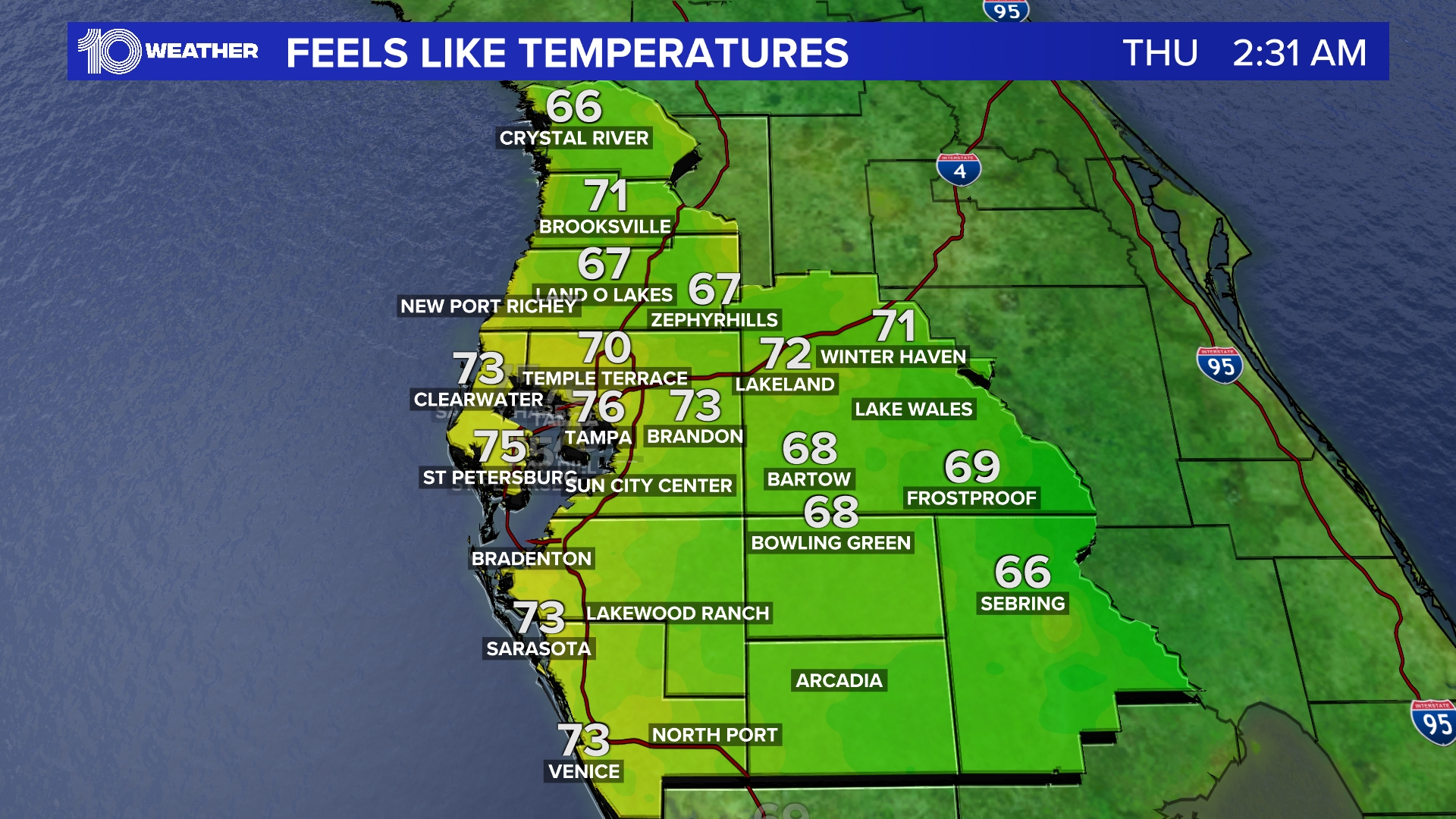 10News WTSP
Friday's temperatures will warm to the low 80s by the afternoon and fall to the upper 60s overnight, while rain chances remain slim for most areas, 10Weather WTSP meteorologist Ric Kearby said.
Weekend temperatures will drop slightly, Kearby said, as lows will be in the upper 60s and highs hover in the upper 70s.