Folks across Tampa Bay who prefer opening Christmas gifts and checking out the holiday lights in shorts and T-shirts will appreciate the steamy forecast for this week.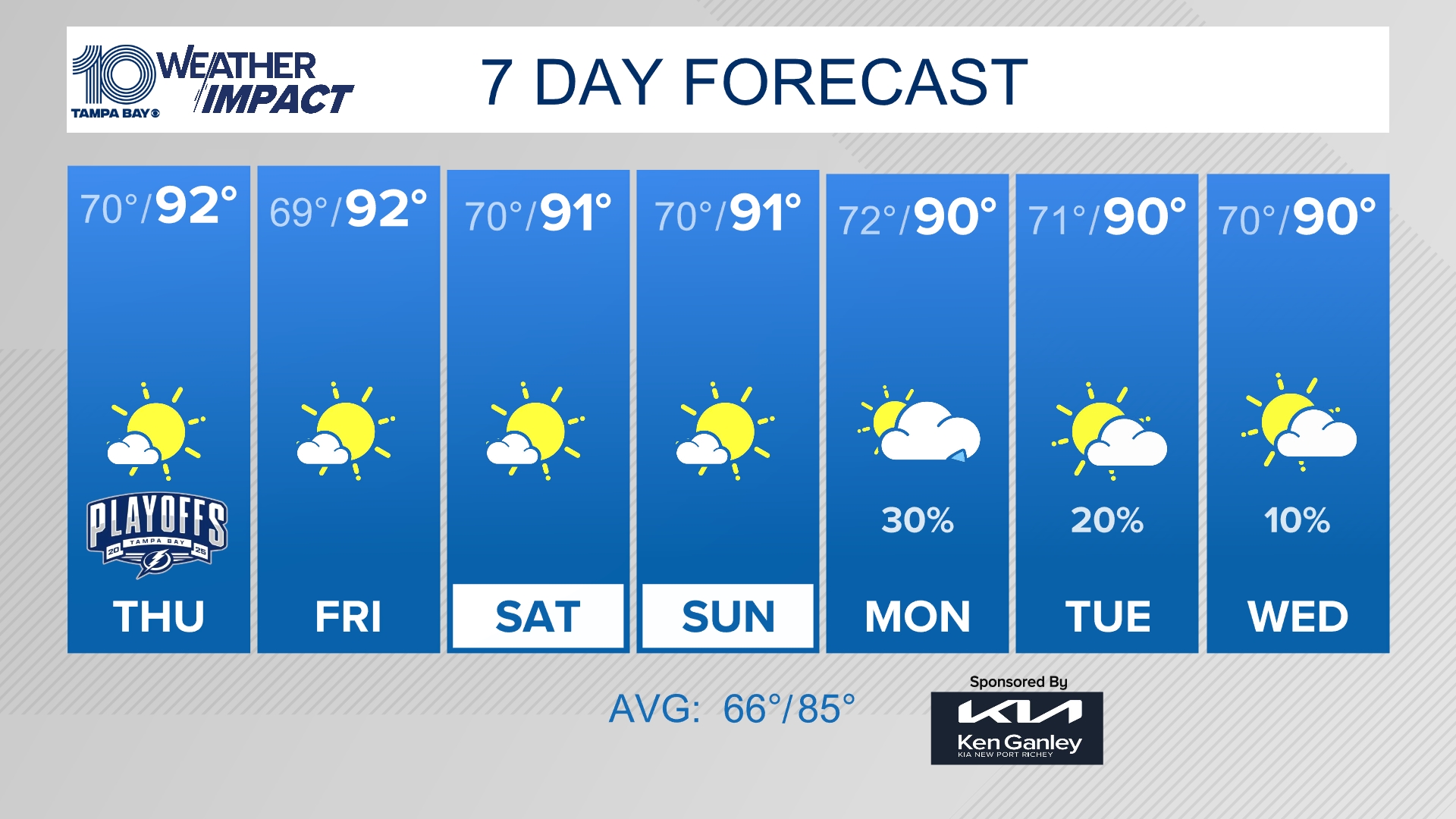 10News WTSP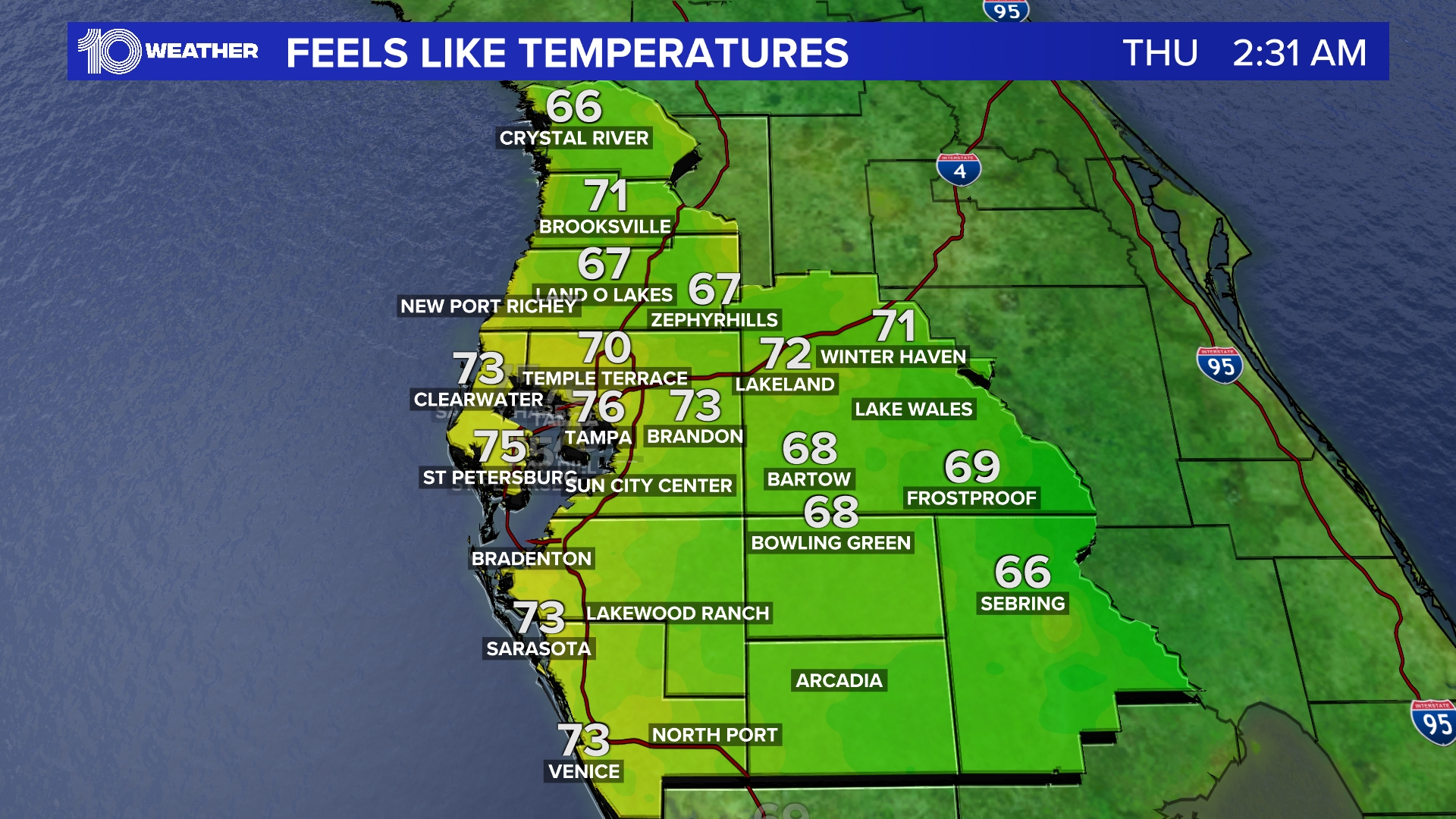 10News WTSP
After matching last year's record of 86 degrees on Christmas at Tampa International Airport, the region will experience more near-record heat, according to 10Weather WTSP meteorologist Ric Kearbey.
Temperatures will start out in the upper-60s on Monday morning, and high humidity will create patchy fog in some areas, Kearbey said.
Highs today are forecast to reach 85 with easterly breezes, which would be a degree lower than the record high set in 2015.
The unseasonably warm conditions will remain in effect through the week, with a short-lived cool-down soon on Friday, Kearbey said. Highs will only reach the upper-60s, with a chilly Saturday morning before temperatures climb back to near 80 this weekend.