Get ready, Tampa Bay. Forecasts suggest the beginning of this week could be your first chance of the year to pull out your sweaters and scarves.
A cold front began sweeping through the area on Sunday, pushing temperatures swiftly downward.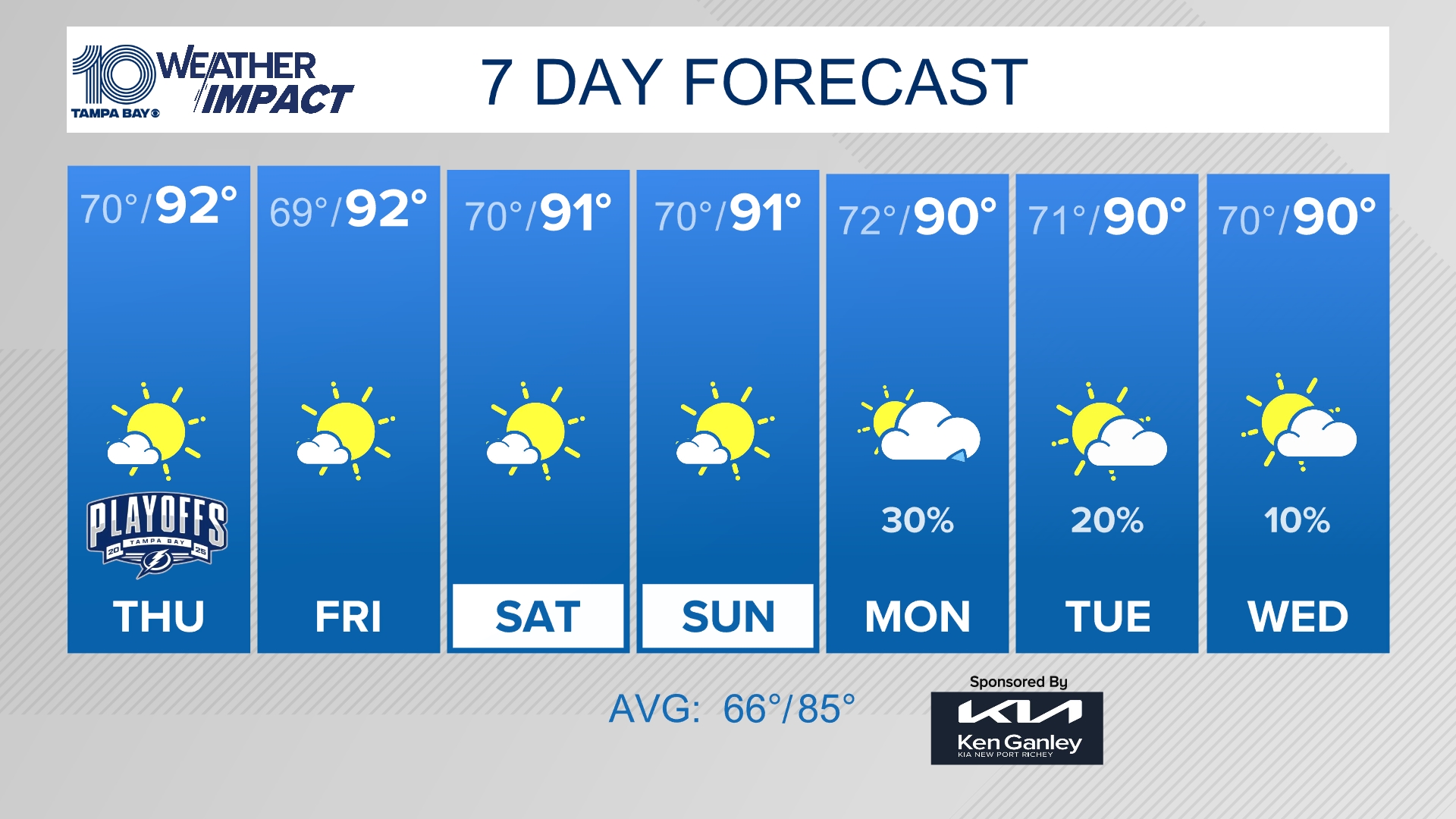 10News WTSP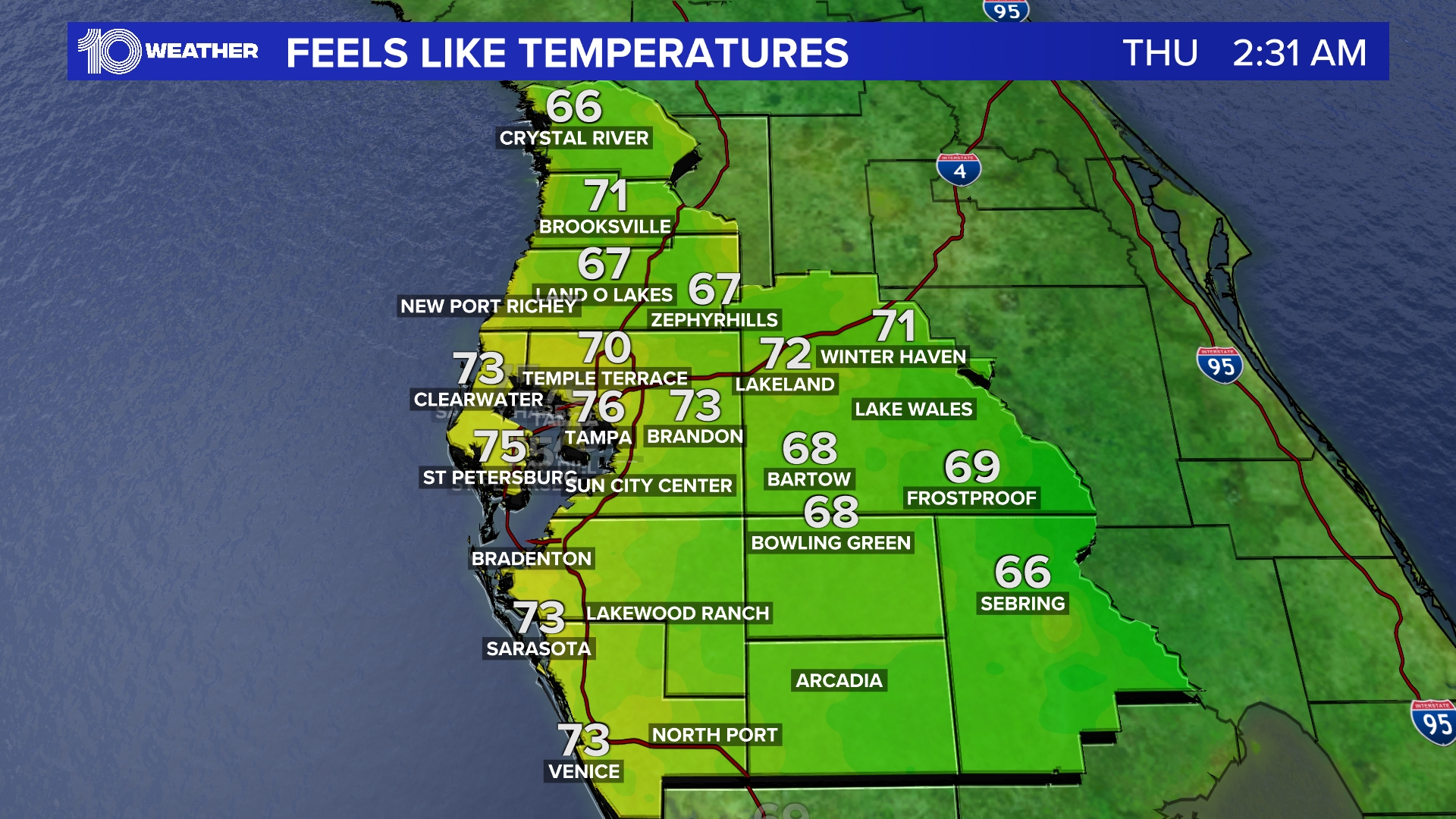 10News WTSP
"You'll really feel it by Monday morning," says a report from Kate Wentzel, meteorologist at 10News WTSP.
In the northern parts of the Tampa Bay area, farther from the water, temperatures are expected to dip into the upper 30s. They will stay as cold as the low 40s through Tuesday morning, according to the National Weather Service.
In places closer to Tampa Bay and the Gulf of Mexico, temperatures will be higher, in the low to mid 40s.
The low today is expected to be 49, with a high of 67 in the bay area, WTSP reported. Monday's low will be 44, with a high of 70.
"Those waters are still fairly warm so they keep those areas close to them warmer," said weather service meteorologist Rick Davis. "The warmest spot will be southern Pinellas County."
In places like Tierra Verde, completely surrounded by those warmer waters, the temperature will only drop to the low 50s, Davis said.
The area will slowly warm up throughout Tuesday morning as the cold front, headed here from Canada, passes through. By Tuesday afternoon, temperatures will have climbed to the mid to upper 70s.
"Wednesday we will warm back up completely, giving us near normal temperatures," Davis said. "For Thanksgiving Day, it looks pretty warm."
He said Thursday's temperatures will be slightly higher than normal, hitting as high as 80.
Things will cool off again Friday and Saturday, as another cold front arrives, but it won't be nearly as cold as the beginning of the week, Davis said.
"It's still a bit early to tell for sure, but from what we are seeing, temperatures should be in the mid 50s for lows and mid 70s for highs," he said.
The chance of rain this week is very low, as November is one of the driest months of the year, Davis said. Skies should stay mostly sunny during the day with a few clouds. Wind, however, will pick up at the start of the week, causing choppy waters in the gulf through Wednesday.
Contact Megan Reeves at [email protected] or (727) 445-4153. Follow @mreeves_tbt.