Here's what's new around the bay area this morning.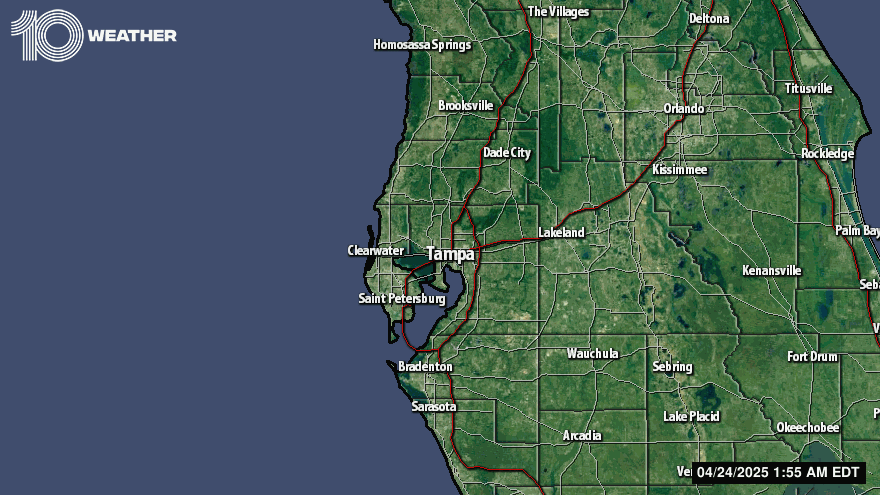 10News WTSP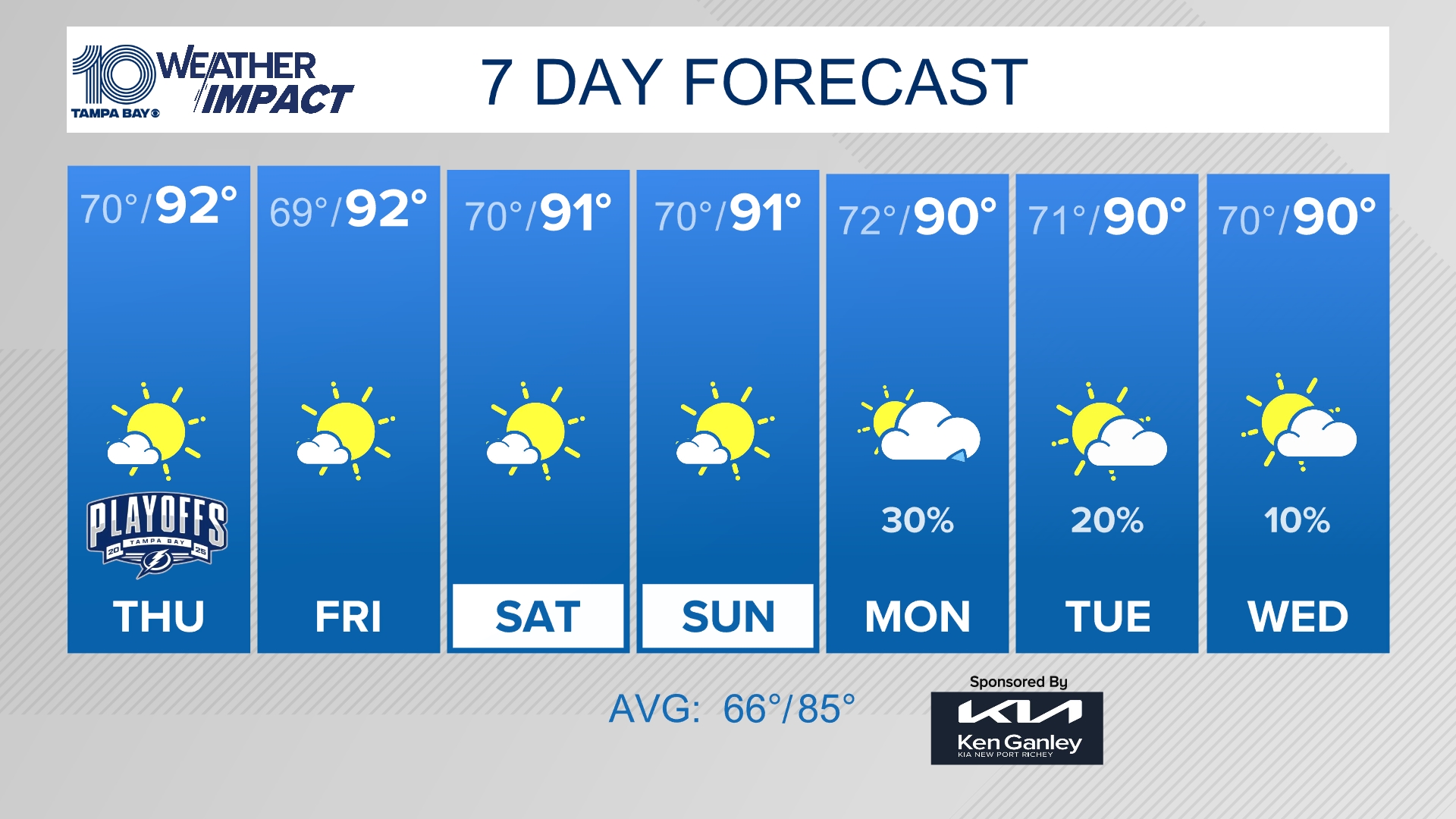 10News WTSP
FORECAST: COOLER WEATHER WON'T LAST FOR CHRISTMAS
Winter is officially here, though it may not quite feel like it Tampa Bay. Though a slightly cooler start Wednesday morning welcomes the first day of winter, temperatures will still climb to the mid 70s by the afternoon and will get even warmer heading into Christmas over the weekend, 10Weather WTSP meteorologist Ashley Batey said.
IS IT NAUGHTY OR NICE TO ENCOURAGE CHILDREN TO BELIEVE IN SANTA CLAUS?
In a culture so permeated by the big guy with the white beard, all parents — even the ones who aren't Christian — have to, at some point, consider having a talk with their kids about Santa Claus. Is encouraging children to believe in him naughty or nice? A lie or a cherished tradition?
GERMAN POLICE SEARCH FOR NEW SUSPECT IN DEADLY CHRISTMAS MARKET ATTACK
German police were staging a manhunt for a male asylum seeker with Tunisian papers in connection to this week's deadly assault on a Berlin Christmas market following the discovery of a critical piece of evidence, according to a senior law enforcement official on Wednesday.
MOTORCYCLIST DIES IN CRASH IN SEMINOLE
An Indian Rocks Beach man died early Wednesday morning when he was ejected from a motorcycle after losing control of the bike and striking a guardrail in Seminole, according to the Pinellas County Sheriff's Office.
HERE'S EVERYTHING NEW AND OLD COMING TO NETFLIX
Netflix starts the new year off right with a bounty of new seasons, movies and originals like A Series of Unfortunate Events and a fresh adaptation of the Norman Lear classic, One Day at a Time. Our top picks for what's coming to the streaming service giant in the coming month.
WHAT IS HOSTING THE COLLEGE FOOTBALL CHAMPIONSHIP WORTH TO TAMPA BAY'S ECONOMY?
Depending on whom you talk to, place it somewhere near $300 million on the high end down to… well, practically nothing. David J. Berri, a sports economist and economics professor at Southern Utah University, scoffs at the promise of a huge economic generator on Jan. 9 when the big game comes to Raymond James Stadium.
U.S. ELECTION VOTED TOP NEWS STORY OF 2016 IN ANNUAL AP POLL
The turbulent U.S. election, featuring Donald Trump's unexpected victory over Hillary Clinton in the presidential race, was the overwhelming pick for the top news story of 2016, according to the Associated Press' annual poll of U.S. editors and news directors.
SHARE YOUR COMPLAINTS FOR 2016
In honor of Festivus, the made-up celebration from Seinfeld, we want you to air your grievances about the last year to us, and we'll publish the best ones on Dec. 23. Share your best gripes here.