Here's what's new around the bay area this morning.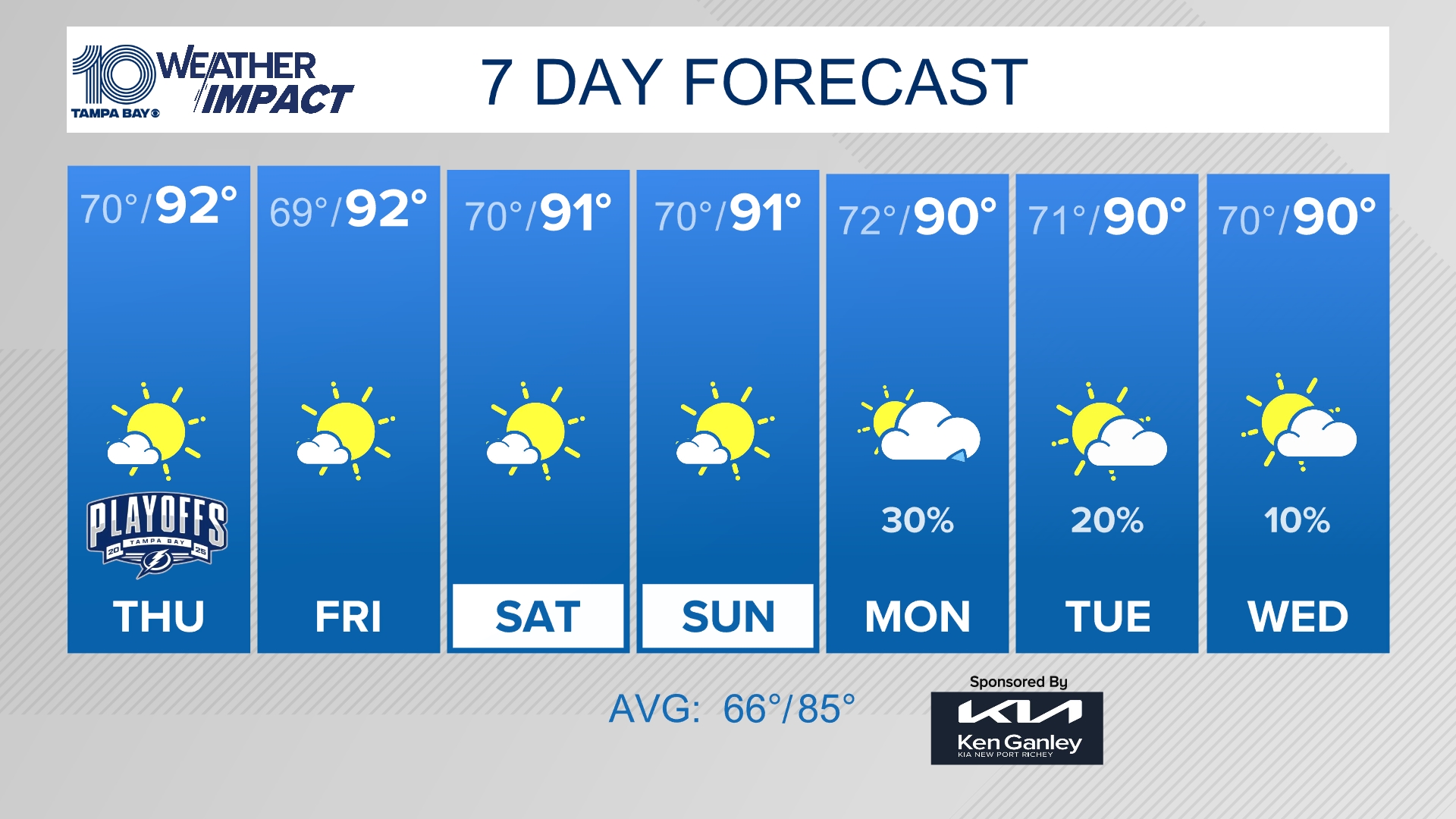 10News WTSP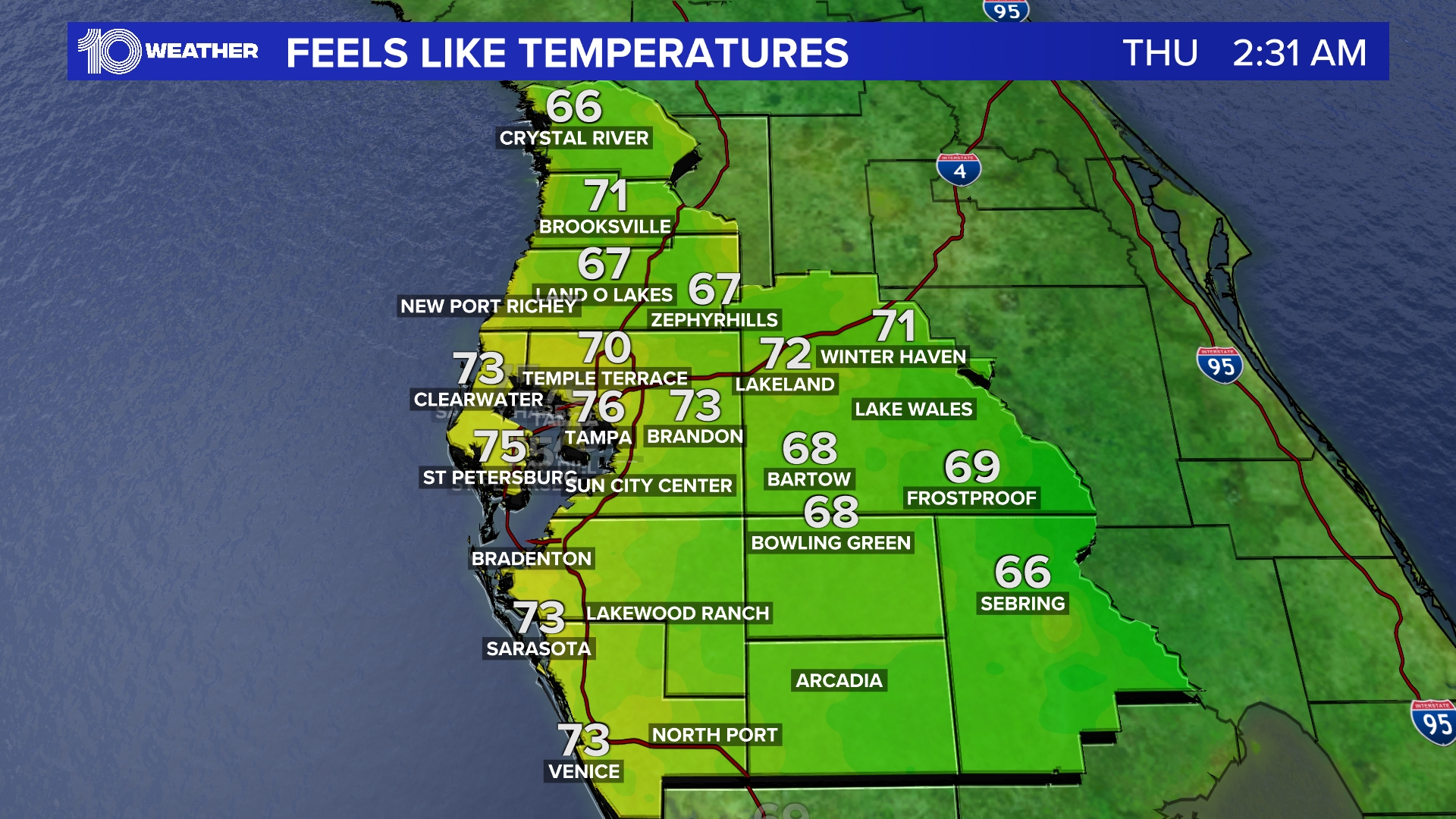 10News WTSP
BUCKHORN JOINS PUSH FOR OAKLAWN CEMETERY RESTORATION
At nearly 170 years old, Oaklawn Cemetery looks its age. Still, Tampa's first burial ground is in better shape today than it was a few months ago, thanks in part to the interest of Mayor Bob Buckhorn.
FLORIDA PROFESSORS JOIN EFFORT TO BLOCK JEFF SESSIONS AS ATTORNEY GENERAL
More than 30 law professors in Florida have joined a national effort opposing Sen. Jeff Sessions as Donald Trump's pick for attorney general, contending racial issues make him unqualified to lead the Justice Department.
CHARLESTON SHOOTING SENTENCING BEGINS WITH ROOF ACTING AS OWN ATTORNEY
The same jury that last month unanimously found Dylan Roof guilty in the slayings of nine black parishioners at a South Carolina church is returning to court to contemplate his punishment. Dylan Roof is facing the death penalty, and serving as his own lawyer, though he has no plans to call any witnesses to the stand.
OFFICIALS: CHARLES MANSON IS ALIVE
Amid reports that Charles Manson has been taken from his California prison cell to a hospital, a state corrections official would confirm only that the 82-year-old killer and cult leader was still alive.
SEMI DRIVES OFF I-75 IN TAMPA
[Hillsborough County Fire Rescue]
Westbound lanes on E Fowler Avenue were closed Wednesday morning after a semi ran off the roadway. According to Hillsborough County Fire Rescue, the roadway was closed after the semi ran off the northbound I-75 overpass and onto E Fowler Avenue.
MUSICIAN'S MOTORCYCLE DEATH HIGHLIGHTS FIGHT OVER U.S. 19 INTERSECTION
After a member of a local band died in a motorcycle wreck on U.S. 19 near Beach Boulevard in November, a petition seeking a traffic light at the intersection garnered more than 1,000 signatures. It was the second fatal crash at the intersection since 2015, and since the Florida Department of Transportation reconfigured the intersection to prevent left turns onto U.S. 19 in 2013, according to state records.
SARASOTA SENATOR WANTS TO BAR SHORT-TERM RENTAL RESTRICTIONS
City and county governments would no longer be able to stop homeowners from renting their homes for less than a month or even just a week, under legislation a Sarasota Republican has filed. Currently cities and counties have varying rules statewide on rental properties, particularly on beachfront communities.
THE TOP 10 COLLEGE GAMES EVER PLAYED IN TAMPA
We're happy to give the occasion all the deference it deserves. When the third College Football Playoff National Championship Game is staged Monday night at Raymond James Stadium, we'll douse it with watershed-moment status. After all, how often has the bay area served as college football's epicenter? Locally, the contest will be groundbreaking, grand, even glitzy. But the greatest? Here are some other games that could take that title.
MADEIRA BEACH FERRY STRUGGLES IN EARLY GOING
Last fall a ferry service began at Madeira Beach amid much fanfare. The goal was to offer residents and visitors a new way of reaching restaurants, attractions and other destinations along the Intracoastal Waterway, but the Tampa Bay Ferry & Taxi, based at John's Pass Village, has yet to attract many riders. Ridership is averaging about a half-dozen people a day. Some days, there are no riders.
IMPACT FEES WOULD LET GOOD TIMES KEEP ROLLING IN HERNANDO
If your Realtor friends in Hernando County served anything less than top-shelf booze at their holiday parties, they were holding out on you. Chances are, they had a very good year. The volume of home sales in November in Hernando County, the most recent month for which figures are available, was up a whopping 19 percent from 12 months earlier. The median price for homes jumped 17.2 percent from the same time in 2015, to $140,500.
NEW YEAR'S RESOLUTIONS FOR TV WATCHERS
[iStockphoto]
This year we'd really like to change some of our TV habits. No, we don't mean watching less and going outside and socializing more. Let's be realistic here. It's the era of Peak TV, and we'd like 2017 to be the year of TV productivity. So before a bunch of new stuff drops, here are our TV resolutions for 2017.
ERIC PASLAY TALKS FOOTBALL AND COUNTRY MUSIC'S BEST ATHLETES
Eric Paslay never played high school football. "They said I was too mean," the country singer and songwriter said with a laugh from his home in Nashville. "I wish I did sometimes, but then my knees don't feel too bad right now, so I'm glad I didn't in that sense. But I always love watching it." He'll have a front row seat this weekend in Tampa.