The latest news and developments to help you get ready for the day ahead.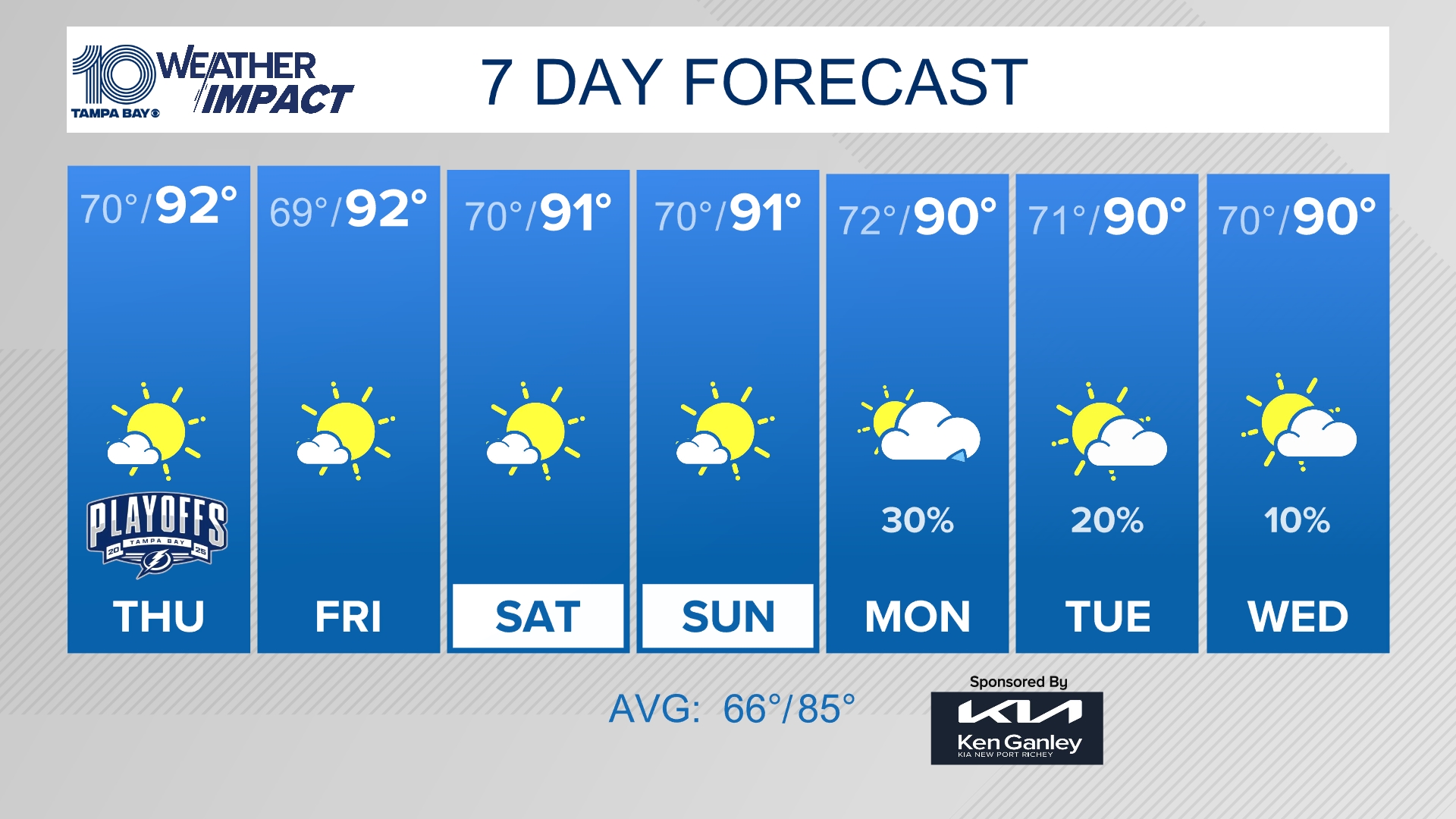 10News WTSP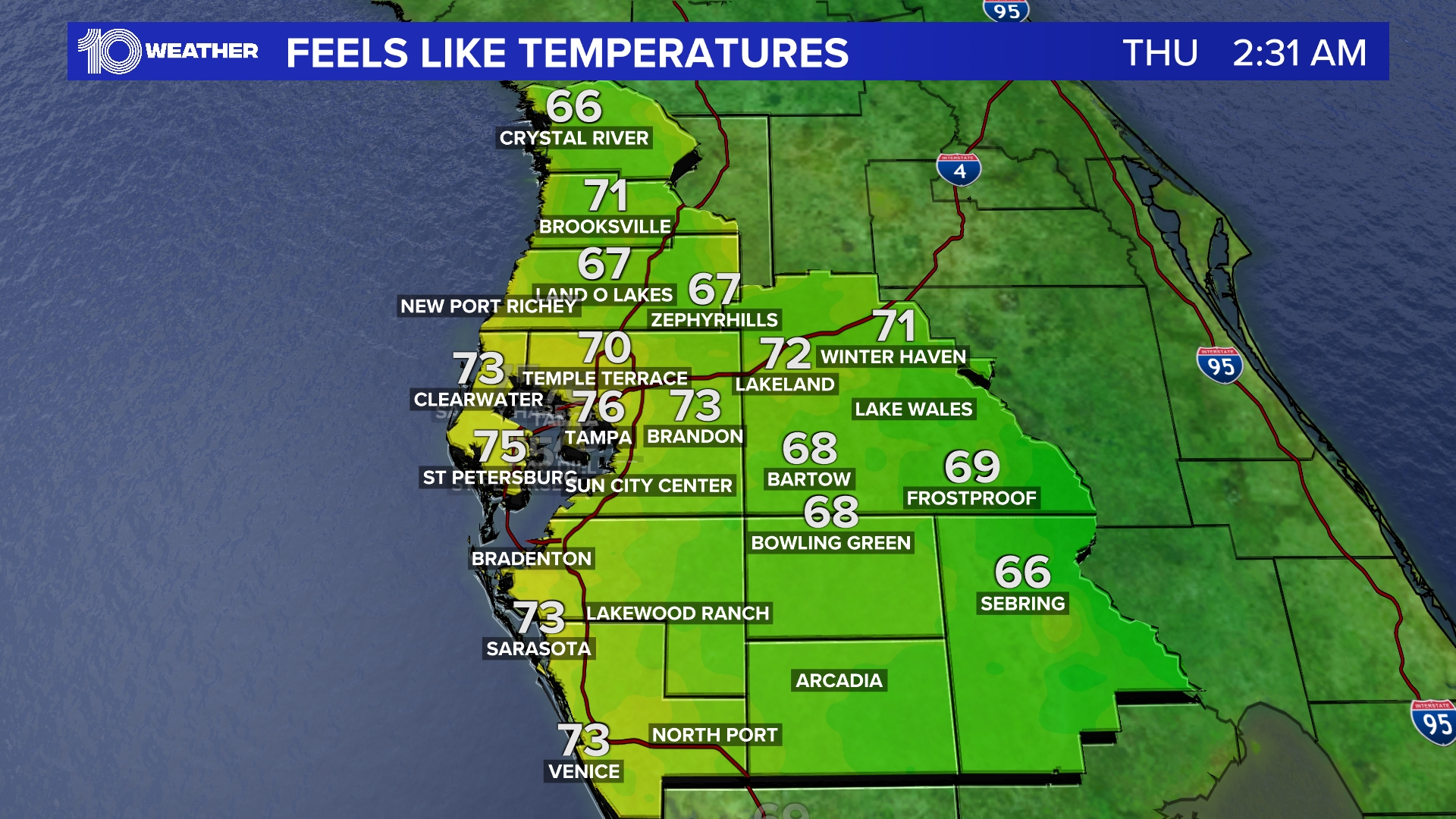 10News WTSP
'STAND YOUR GROUND' HEARING BEGINS IN PASCO THEATER SHOOTING CASE
Curtis Reeves, the man accused in the fatal 2014 shooting in a Wesley Chapel movie theater, is in court this morning beginning at 9 a.m. for a hearing to determine if he should be immune from prosecution under Florida's "stand your ground" law. Reeves, 74, a retired Tampa police officer, has argued that he was defending himself when he fired the single shot that killed 43-year-old Chad Oulson. The confrontation began after Reeves asked Oulson to turn off his phone during previews before the movie Lone Survivor. Stay with tampabay.com for live updates from the courtroom.
TRUMP SEEKS NATIONAL SECURITY ADVISER, HEALTH CARE STRATEGY
President Donald Trump's holiday weekend featured a raucous campaign rally, a health care strategy session, interviews for a new national security adviser — and even a few holes of golf. Trump brought four contenders to his private club Mar-a-Lago in Palm Beach on Sunday as he seeks a replacement for retired Gen. Michael Flynn, who was ousted last week. Trump says he wants to make a decision in the next few days.
GULFPORT COUPLE CRITICALLY INJURED IN CRASH ON U.S. 19 IN HOMOSASSA
A Gulfport couple was critically injured Sunday night and another driver was killed after crossing a median and into their path on U.S. 19 in Citrus County. Pamela Wikberg, 56, and her husband, 62-year-old Tony Wikberg, were transported to Regional Medical Center Bayonet Point, according to the Florida Highway Patrol.
'A TOUGH SPOT': 20 MORE HOUSE REPUBLICANS HAVE TO CHOOSE BETWEEN RICK SCOTT AND RICHARD CORCORAN
It's robo-call time for 20 more Republicans in the Florida House. They are the GOP members of the House Appropriations Committee who are set to vote Tuesday on one of Speaker Richard Corcoran's top priorities: a bill dismantling Enterprise Florida and Visit Florida (HB 7005). Steve Bousquet has the details here.
FOR DECADES THEY HID JEFFERSON'S MISTRESS. NOW MONTICELLO IS MAKING ROOM FOR SALLY HEMINGS.
[Washington Post]
The room where historians believe Sally Hemings slept was just steps away from Thomas Jefferson's bedroom. But in 1941, the caretakers of Monticello turned it into a restroom. Now the floor tiles have been pulled up and the room is under restoration — and Hemings's life is poised to become a larger part of the story told at Monticello.
PEDESTRIAN KILLED AFTER BEING STRUCK BY DUMP TRUCK IN TAMPA
An unidentified pedestrian was killed Monday morning after being struck by a dump truck in Tampa. Police say the crash occurred round 5:40 a.m. on E Columbus Drive at the intersection of N 53rd Street. E Columbus Drive is closed from N 52nd Street to N 55th Street, police said.
FROM THE FOOD EDITOR: MAKING RICOTTA GNOCCHI IS THE EASIEST PATH TO HOMEMADE PASTA
[Michelle Stark | Times]
Food editor Michelle Stark nixed the traditional potatoes in favor of ricotta for this gnocchi recipe, and she said it was a lot easier than you might think. Check out this recipe and see if it will make it to your dinner table.
REVIEW: CMT'S 'SUN RECORDS' CAN'T LIVE UP TO LEGACY OF ELVIS, CASH AND MORE
You know the names: Elvis Presley, Johnny Cash, Carl Perkins and Jerry Lee Lewis. And perhaps you already know the story. The four musicians walk into Phillips' recording studio for an impromptu jam session on Dec. 4, 1956, and solidify a new sound of music that still resonates 60 years later. But CMT's eight-part drama, Sun Records — based on the Broadway musical Million Dollar Quartet — just doesn't live up to the legends' legacies, Brittany Volk writes.