Here's what's new around the bay area this morning.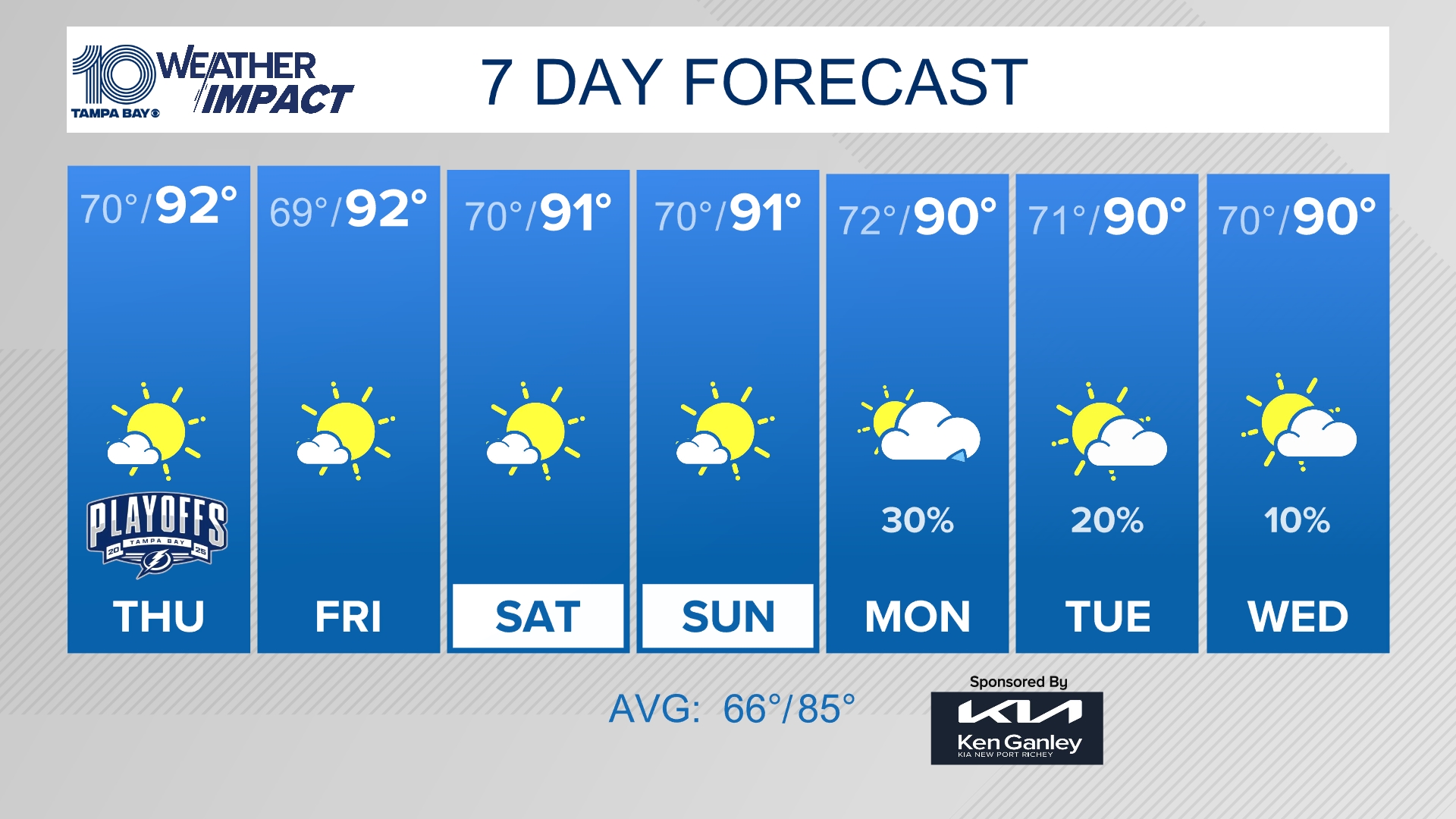 10News WTSP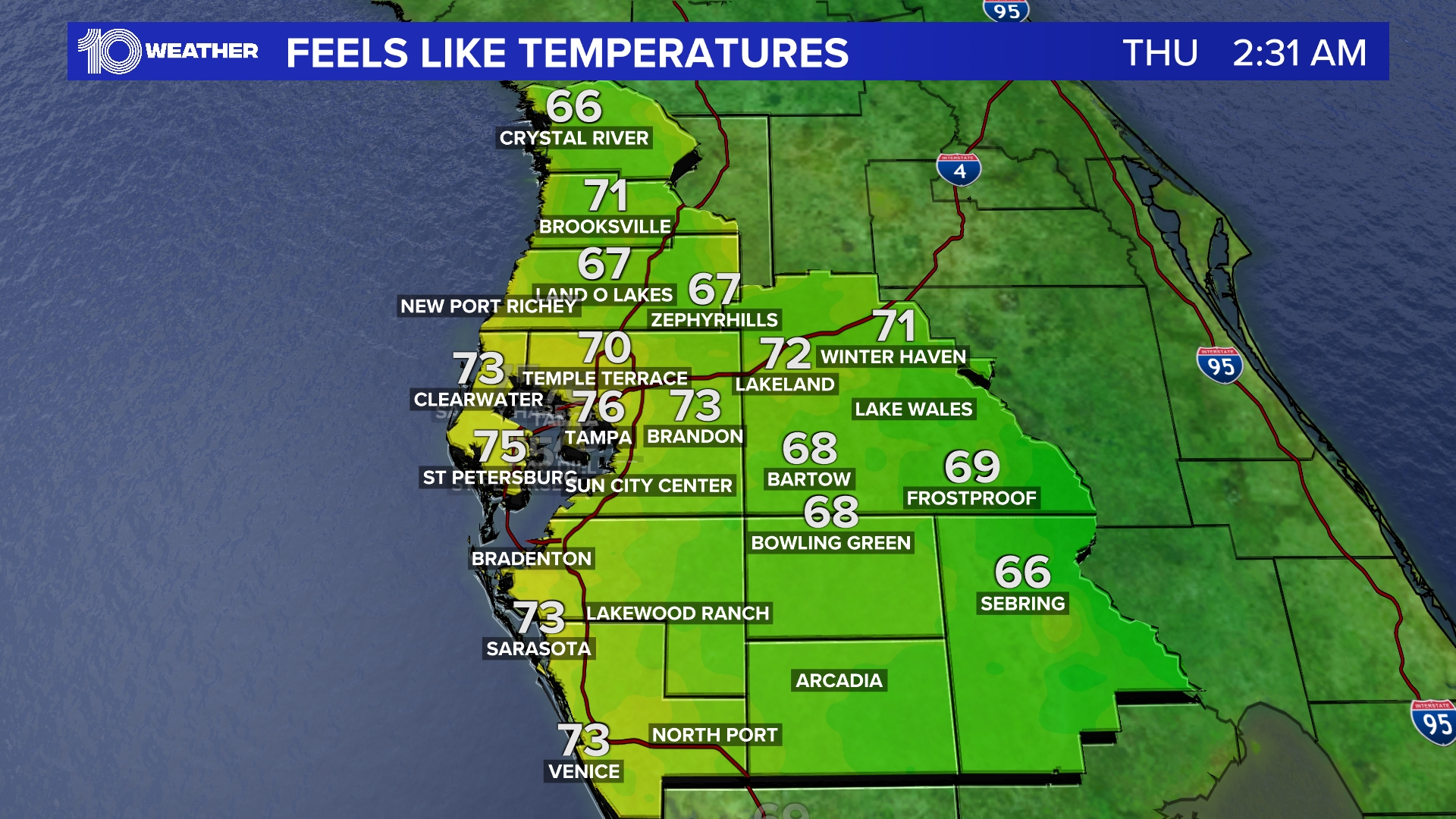 10News WTSP
TRUMP THE DEALMAKER KEEPS ANY CABINET DECISIONS UNDER WRAPS
There were hints about Donald Trump's admininistration but no decisions to announce over the weekend. Mitt Romney, the Republican nominee in 2012, was "under active and serious consideration" for secretary of state, Vice President-elect Mike Pence said. Trump himself said retired Marine Corps Gen. James Mattis was an "impressive" prospect for defense secretary. More meetings are on Trump's schedule today, including a meeting with former Texas governor and GOP presidential rival Rick Perry.
THE TAMPA BAY LIGHTNING WILL OPEN A STORE IN INTERNATIONAL PLAZA
The Tampa Bay Lightning is opening a store inside International Plaza at 9 a.m. Friday, just in time for Black Friday shoppers and the busy holiday shopping season. The Tampa Bay Sports store, as it will be called, will sell Lightning merchandise, as well as jerseys, hats and other goods related to other Florida sports teams like the Rays, Bucs Bucs, Storm, the Florida Gators and the Florida State Seminoles.
DESPITE ZIKA AND HURRICANES, FLORIDA LURES RECORD NUMBER OF TOURISTS
Tourists continue to visit Florida in record numbers during a year that saw two hurricanes hit the state and federal officials warn away pregnant women from Miami due to the Zika virus. Florida Gov. Rick Scott will announce Monday that 85 million tourists visited the state during the first nine months of 2016.
POPE ALLOWING PRIESTS TO ABSOLVE WOMEN OF 'GRAVE SIN' OF ABORTION
Pope Francis is allowing all priests to absolve women of the "grave sin" of abortion, extending indefinitely special permission he had granted for the duration of the just-ended Holy Year of Mercy. Francis wrote in the Apostolic Letter made public by the Vatican on Monday that "there is no sin that God's mercy cannot reach and wipe away when it finds a repentant heart seeking to be reconciled" with God.
FENNELLY: WIN AT LSU RANKS AMONG THE GREATEST IN FLORIDA GATORS HISTORY
[Getty Images]
The Gators pulled off isn't coincidental but unfortunate.
REVIEW: 'RULES DON'T APPLY' IS MEDIOCRE, EVEN WITH WARREN BEATTY'S MAGNETISM
Meanwhile, Steve Persall says Rules Don't Apply is affably mediocre, even tolerable between brief pleasures. The movie's lone constant amusement is Warren Beatty's madcap portrayal of Howard Hughes, keeping aloft his Spruce Goose of nonromantic not quite comedy.
CONEY ISLAND SANDWICH SHOP CELEBRATES 90TH ANNIVERSARY
First opened in 1926, the Coney Island Sandwich Shop has been a St. Petersburg staple for 90 years. On Saturday, Nov. 19 the shop, which has been in the same location since its opening, sold hotdogs for $.90 and held a chili dog eating contest to celebrate its anniversary. Check out Monica Herndon's video.