Here's what's new around the bay area this morning.
Fragments of a plane were dragged out of the Black Sea on Monday amid a massive search operation as Russian officials declared that their investigation into the crash would focus on technical faults or pilot errors — not terrorism. All 84 passengers and eight crew on the Russian military's Tu-154 plane are believed to have died Sunday morning when it crashed two minutes after taking off from the southern city of Sochi en route to Syria.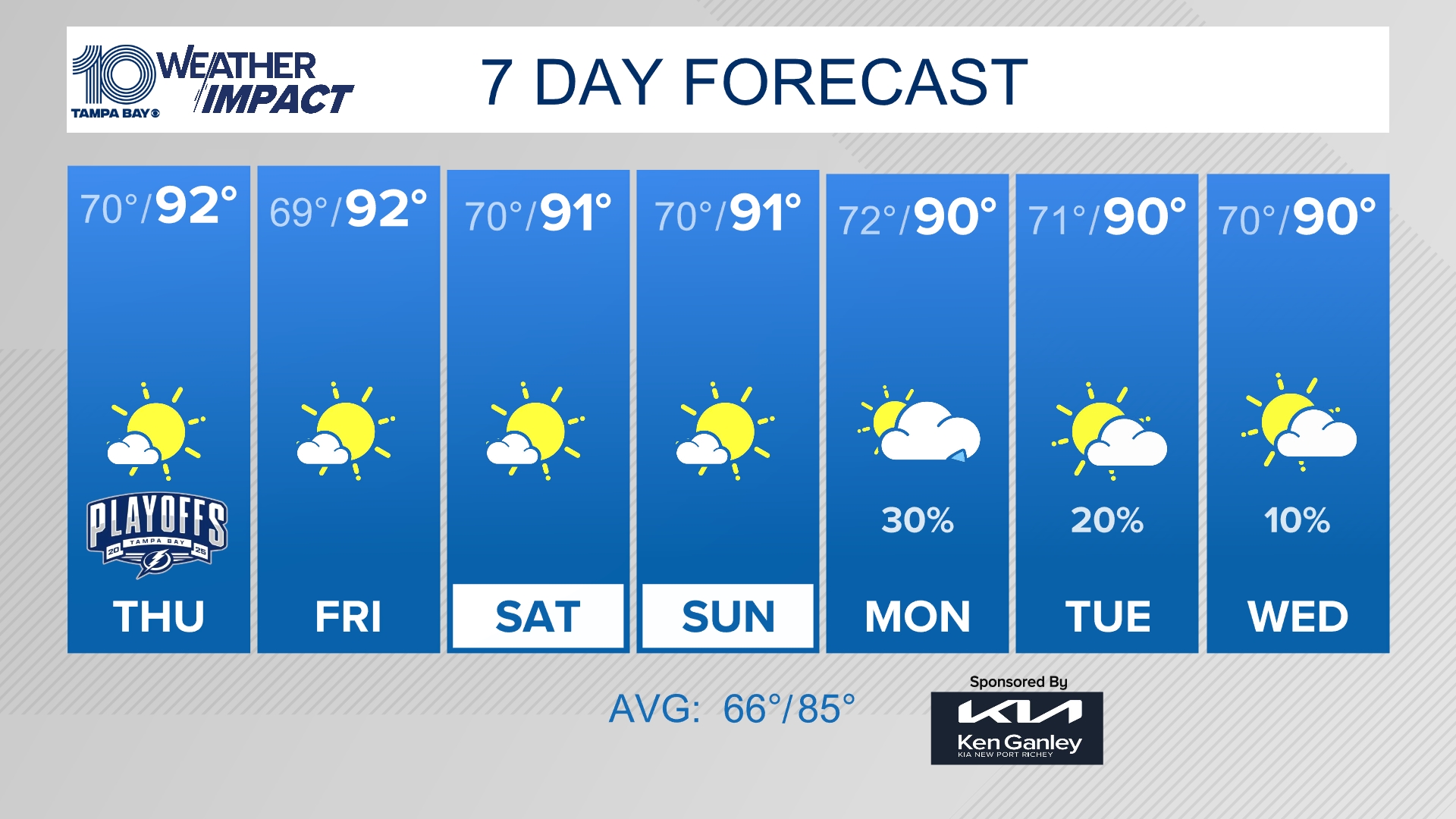 10News WTSP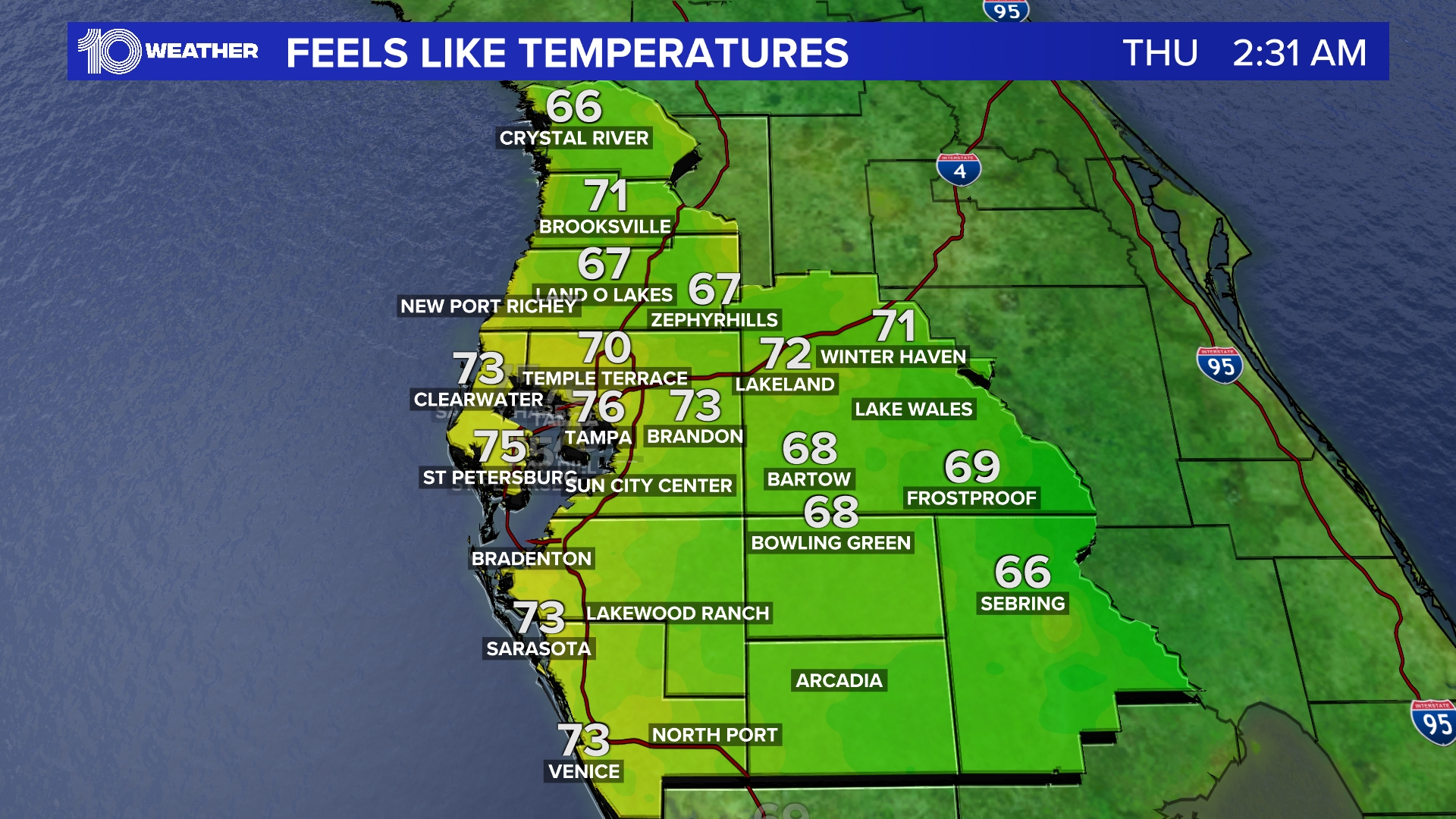 10News WTSP
TAYLOR SWIFT VS. PITBULL: WHY NEW YORK CITY BEAT FLORIDA
Florida and New York City had the same problem. Tourism marketing experts in both vacation meccas fretted about the younger demographic, Jeremy Wallace writes. Marketing pros said Florida was increasingly viewed as a hot spot — for grandparents. New York City intimidated millennials. The solution? Pop stars. But while New York City is gushing over Taylor Swift's outreach, Florida is reeling from the fallout of its contract with Pitbull.
TRUMP TO INHERIT MORE THAN 100 COURT VACANCIES, PLANS TO RESHAPE JUDICIARY
The estimated 103 judicial vacancies that President Barack Obama is expected to hand over to Donald Trump in the Jan. 20 transition of power is nearly double the 54 openings Obama found eight years ago following George W. Bush's presidency. This will allow the new Republican president to quickly make a wide array of lifetime appointments.
COLLEGE FOOTBALL'S MOST DRAMATIC TURNAROUND STORY HIGHLIGHTS ST. PETERSBURG BOWL
[Icon Sportswire]
Two Fridays ago, Miami (Ohio) senior wideout Rokeem Williams became the first of seven kids in his family to graduate from college. That rise from destitution to degree is the second gripping story Williams has helped author this autumn. The other will be completed today in the St. Petersburg Bowl at Tropicana Field against Mississippi State, when he and the Redhawks look to put a bow on one of the most impressive resurgences in college football history. The game, at Tropicana Field, kicks off at 11 a.m. (ESPN; 620-AM).
FOR WOMEN, HEAVY DRINKING HAS BEEN NORMALIZED AND THAT'S DANGEROUS
Women in America are drinking far more, and far more frequently, than their mothers or grandmothers did, and alcohol consumption is killing them in record numbers. White women are particularly likely to drink dangerously, with more than a quarter drinking multiple times a week and the share of binge drinking up 40 percent since 1999, according to a Washington Post analysis of federal health data. In 2013, more than a million women of all races wound up in emergency rooms as a result of heavy drinking, with women in middle age most likely to suffer severe intoxication.
BLIZZARDS, ICE STORMS WREAK HAVOC ACROSS NORTHERN PLAINS
[Tom Stromme | The Bismarck Tribune via AP]
While Tampa Bay will experience more near-record high temperatures today, travel conditions will remain hazardous across much of the northern Great Plains as a winter storm continues to sweep across the region. The combination of freezing rain, snow and high winds that forced the shutdown Sunday of vast stretches of highways in the Dakotas was forecast to continue into Monday morning.
FROM THE FOOD EDITOR: FOUR NEW YEAR'S COOKING RESOLUTIONS FOR 2017
There comes a point every December when Michelle Stark is up to her eyeballs in wrapping paper, cookies and the (stressful) excitement the holidays bring. That's when she, without fail, turn to food options she don't have to think about: frozen meals, pizza, more cookies. To combat the overindulgent holiday season, she offers a few healthy New Year's cooking resolutions.
TOP THINGS TO DO IN TAMPA BAY FOR THE WEEK OF DEC. 26-JAN. 1
From bowl games to New Year's Eve parties, there's plenty to do around Tampa Bay this week. Here's a sampling.