Here's what's happening around the Tampa Bay area:
While clouds kept much of the Tampa Bay area from getting a clear glimpse, the brightest moon in almost 69 years lit up the sky this week in a treat for star watchers around the globe. The phenomenon known as the supermoon reached its most luminescent in North America before dawn on Monday.
HOOPER: IT'S TIME TO STOP THE FINGER-POINTING AND NAME-CALLING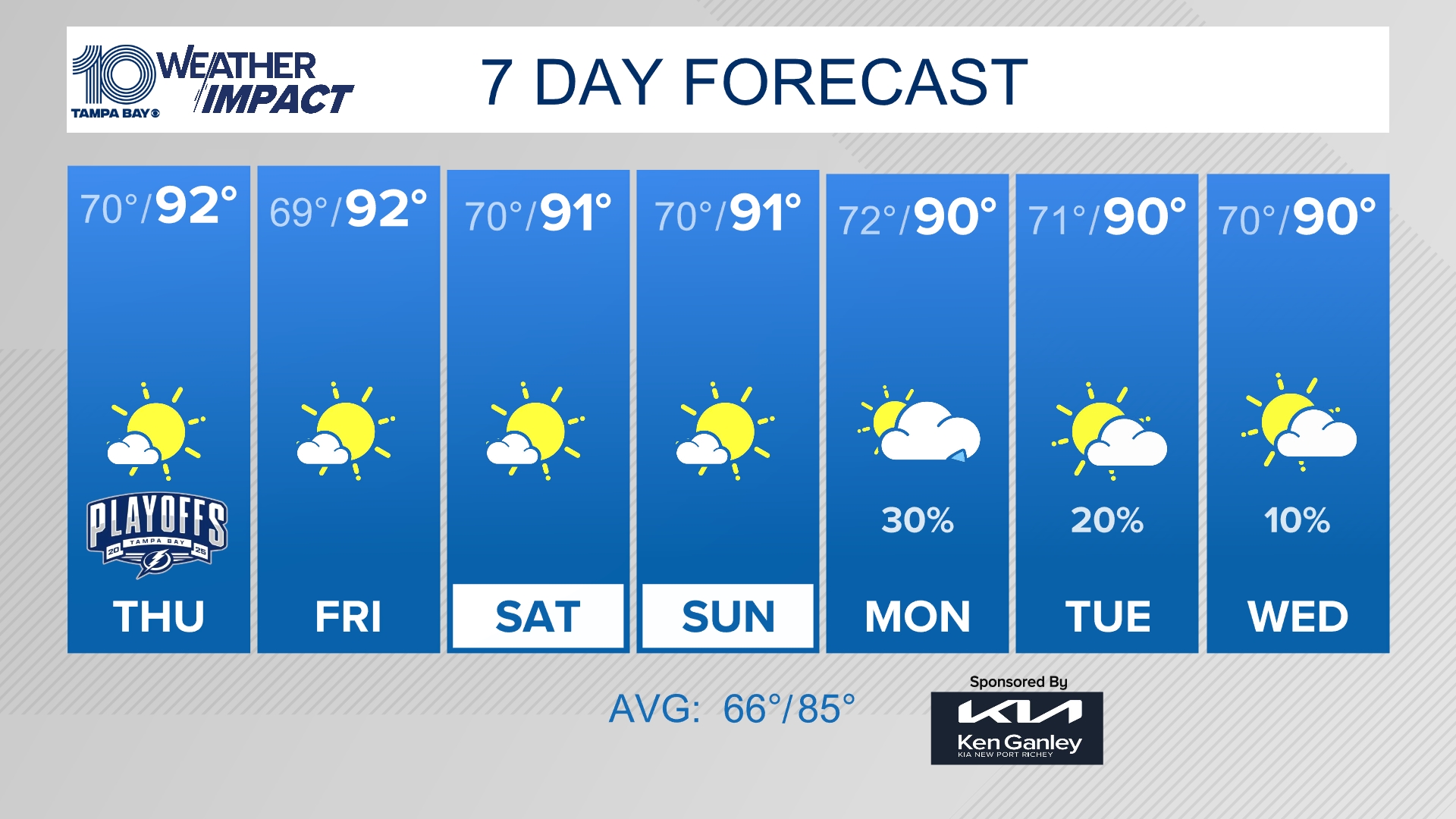 10News WTSP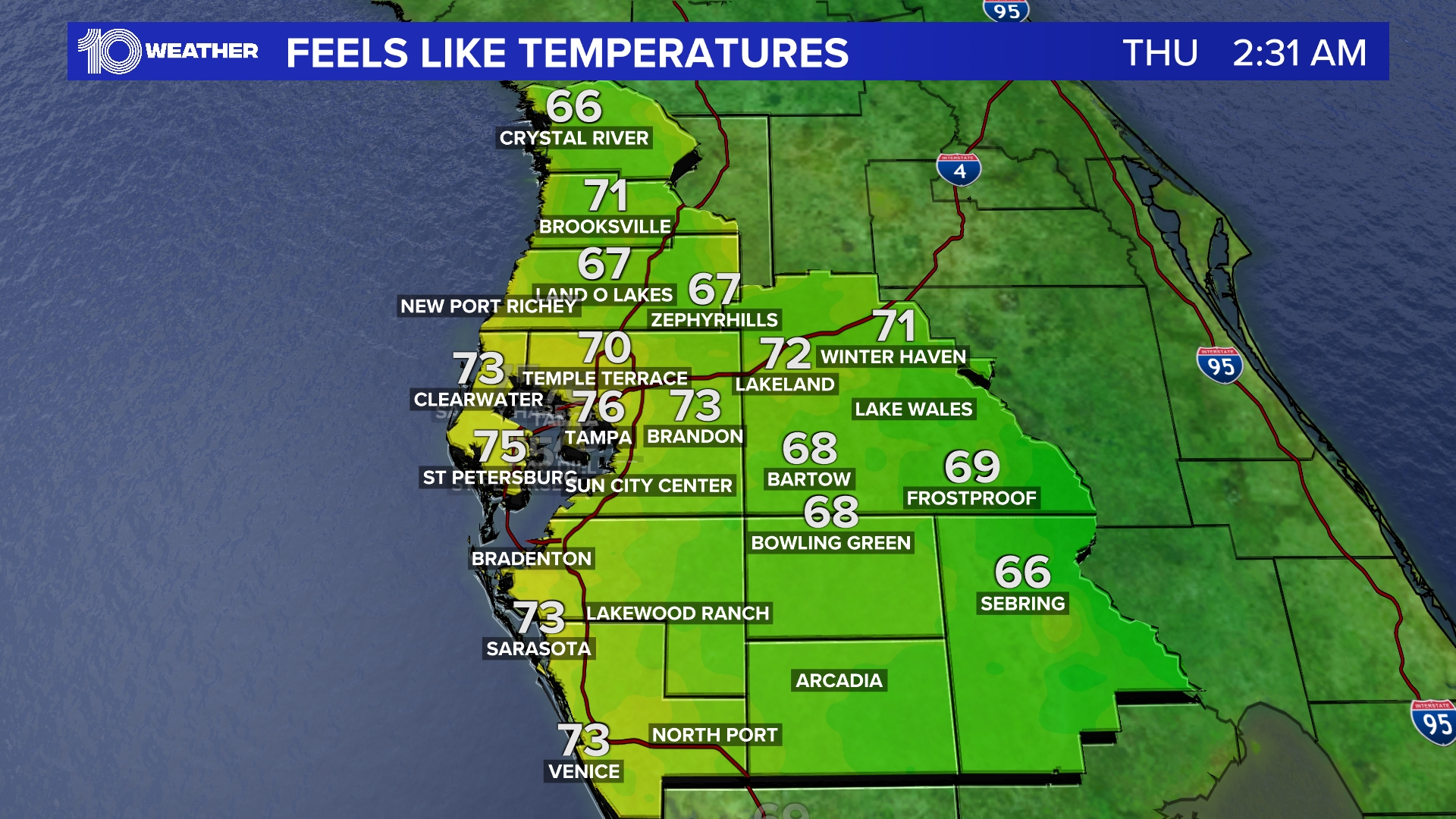 10News WTSP
People need to stop asking those disappointed in the outcome of the presidential election to act like it's a sporting event, columnist Ernest Hooper writes. It trivializes legitimate concerns and overlooks the spate of heinous acts emerging in the wake of Donald Trump's victory. This was not the World Series. This is the most contentious, controversial election in modern times.
2017 STRAWBERRY FESTIVAL LINEUP: LITTLE BIG TOWN, RASCAL FLATTS, WILLIE NELSON AND MORE
The Florida Strawberry Festival is going big in 2017. The lineup just dropped for the 11-day festival in Plant City, and it includes a host of big-time country, pop and rock acts who normally fill arenas, amphitheaters and large theaters. Among them: Little Big Town, Rascal Flatts, Needtobreathe, Willie Nelson, 3 Doors Down, Jennifer Nettles and the Blues Brothers, Dan Aykroyd and Jim Belushi.
BACKERS OF HILLSBOROUGH'S FAILED TRANSPORTATION REFERENDUM SEE MISSED OPPORTUNITY ON ELECTION DAY
The turnout for Tuesday's election was exactly what many Hillsborough County officials hoped for when they proposed a referendum to raise the sales tax by a half-cent to pay for transportation needs. Participation was high — 72 percent — and it strongly favored Democrats. Just one problem: The referendum wasn't on the ballot.
GOP DOMINANCE IN WASHINGTON GIVES RUBIO CHANCE TO CHANGE CUBA THAW
With Donald Trump and Republican dominance coming to Washington, Sen. Marco Rubio has a sudden opportunity to make a difference on an issue that has defined his career: Cuba. Rubio, who easily won re-election, helping Republicans hold the Senate, will be the third most senior member of the Foreign Relations Committee. The stunning Trump victory gives him more standing to pursue an agenda, Alex Leary writes.
WHAT TO WATCH AND LISTEN TO THIS WEEK: DOCUMENTARY SPECIALS, LIMETOWN PODCAST
We're just over a week away from the annual gratitude and gluttony feast known as Thanksgiving. Next week we'll have a chunky list of essential TV to binge with family when the after-dinner food coma kicks in. But this week we're welcoming Thanksgiving-themed episodes of prime time favorites, namely ABC family comedy. Here's your guide to what to watch.