Here's what's new around the bay area this morning.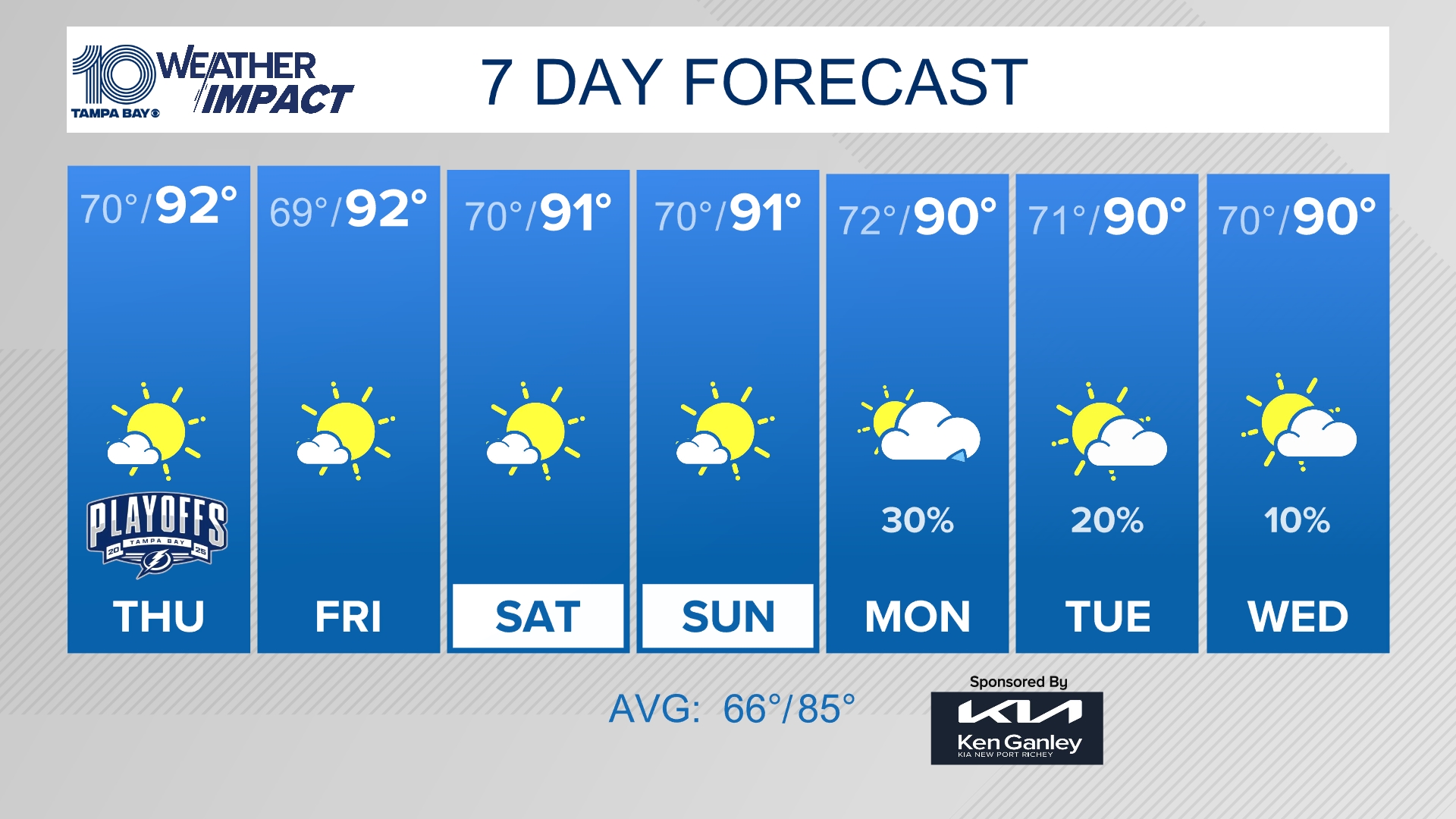 10News WTSP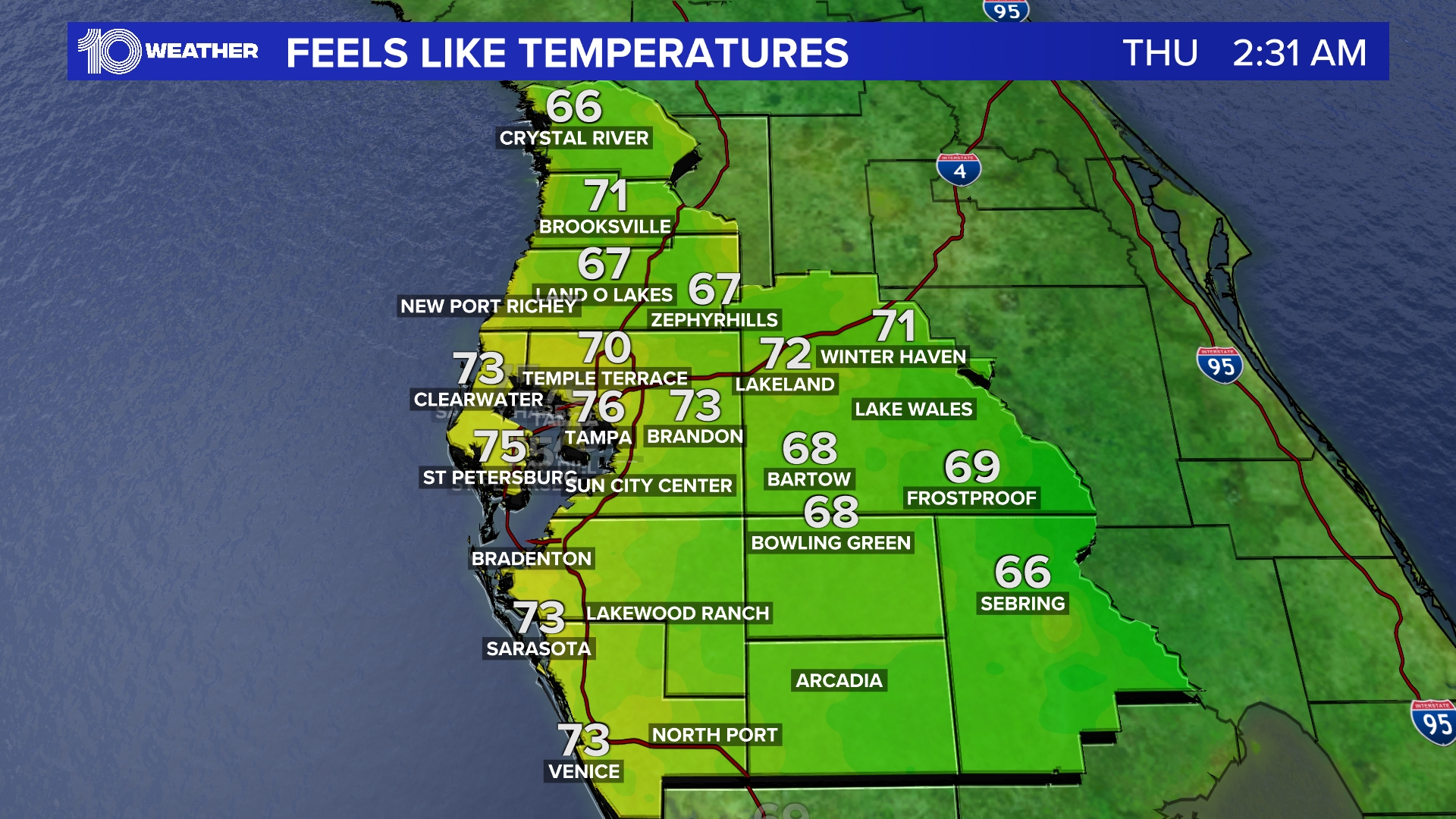 10News WTSP
WHAT TO KNOW AS AMENDMENT 2 GOES INTO EFFECT TODAY
The constitutional amendment, which was approved by 71 percent of Florida voters, allows higher-strength marijuana to be used for a wider list of medical ailments. However, the true measure of what the amendment means won't be immediately seen until a new set of rules are adopted and implemented by the Florida Legislature and the Department of Health. tells the story of Jackson Leyden, who began having seizures several times a day before his eighth birthday, in 2011. Over the next two years, he was hospitalized about 50 times, and he missed much of fourth and fifth grade. His parents took him to more than 20 doctors around the country, and he tried more than a dozen medications. Nothing worked. Two years ago, the Leydens were at the end of their rope. They decided to see whether marijuana might help.
NIXON TRIED TO SPOIL JOHNSON'S VIETNAM PEACE TALKS IN '68, NOTES SHOW
The New York Times is reporting that Richard M. Nixon told an aide they should find a way to secretly "monkey wrench" peace talks in Vietnam in the waning days of the 1968 campaign for fear that progress toward ending the war would hurt his chances for the presidency, according to newly discovered notes.
ROOF FOUND COMPETENT FOR SENTENCING IN CHARLESTON CHURCH SHOOTINGS, GETS EXTRA PREP DAY
After a judge ruled Monday that Dylann Roof is competent to represent himself, the same jury that last month unanimously found him guilty in the slayings of nine black parishioners at a South Carolina church will return to court to begin contemplating his punishment. With the 22-year-old representing himself, the process is sure to be unconventional. But even if Roof is sentenced to death, it's highly unlikely he'd be executed anytime soon.
COLLEGE FOOTBALL PLAYOFF: SUGGESTIONS FOR AVOIDING THIS GAME ENTIRELY
You may have heard. There's a big game in town. The College Football Playoff national championship game is bringing a host of celebrities, athletes, familiar TV faces and — oh, yeah — fans, to Tampa. But if you just don't care and want to stay far, far, away from thousands of people proffering grilled meats and college pigskin pride. We hear you. Here are some ideas for avoiding this weekend's biggest event entirely.
DOZENS OF WEST TAMPA NATIVES GATHER REGULARLY FOR COFFEE AND BOASTING
[Courtesy of Allan Granda]
Photographs of star athletes such as Tampa Bay Rays third baseman Evan Longoria, Major League Baseball Hall of Famer Al Lopez and the Tampa Bay Buccaneers Super Bowl-winning team adorn the walls of Stadium Cafe. But ask the West Tampa natives who call themselves the International Brotherhood of Chulos how those jocks would have fared against them at nearby Capaz Park in the 1950s and 1960s and they'll likely boast, "Not well." They meet every third Saturday at 8 a.m. at Stadium Cafe for coffee, spirited conversation and reminiscing, mostly about their feats in sports.
CHARLIE CRIST ALREADY FUNDRAISING FOR NEXT ELECTION
Charlie Crist, who has a fundraiser today after being sworn in as a member of Congress, will travel Florida later this month to collect more cash for a 2018 re-election bid.
ORDINANCES PAVE WAY FOR CONTINUED EXPANSION OF HOSPITAL IN NEW PORT RICHEY
As a multimillion-dollar expansion of Morton Plant North Bay Hospital continues, New Port Richey officials have approved two ordinances that will allow for more parking near the facility. The nonprofit hospital at 6600 Madison Ave. is in the midst of a $24.7 million, two-year construction project that will add 13,925 square feet to its campus, including a 28-bed emergency department, a 15-bed observation unit, a new main entrance and lobby, and a new emergency room entrance and lobby.
5 IDEAS FOR FRESH CRANBERRIES: CRANBERRY SALSA, CRANBERRY BALSAMIC ROASTED CHICKEN
[iStockphoto]
Cranberry sauce season is over, but you can still get bags of fresh cranberries in stores, and it's a good time to stock up. Cranberries are freezable for up to a year, and they make perfect additions to dishes any time. Fresh cranberries (even ones that have been frozen) are superior to the canned variety or dried ones like Craisins. Try these recipes and see for yourself.