The flood of "fake news" this election season got support from a sophisticated Russian propaganda campaign that created and spread misleading articles online with the goal of punishing Democrat Hillary Clinton, helping Republican Donald Trump and undermining faith in American democracy, say independent researchers who tracked the operation.
STILL BURDENED BY DECISION
Hillsborough County Sheriff's Office
As the furious driver shouted threats and stormed toward Rob Padgett's SUV, Padgett grabbed his handgun from a cupholder. He warned the stranger he was armed and told him to get back in his truck. Padgett didn't know that the angry driver had served prison time for killing a man in an earlier fit of road rage. He had to make a decision .
TOURISM MARKETING ARM UNDER FIRE
Visit Florida, the state's tourism marketing arm, has seen its budget grow from about $29 million to more than $78 million since 2009. Meanwhile, the number of tourists in Florida has grown from about 82 million to more than 106 million. But incoming Florida House Speaker Richard Corcoran says it's not necessarily because of Visit Florida's programs. He's questioning whether the agency is spending taxpayer money wisely.
IS THIS THE END OF BLACK FRIDAY?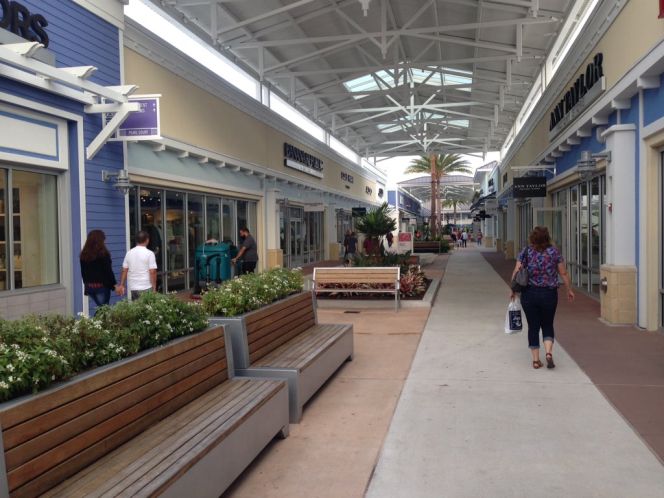 Times
The days of waiting in line at crazy, early morning hours for a chance to get a flat screen TV at a good price might be behind us. Long lines and frantic shoppers were nearly nonexistent around Tampa Bay area malls over Thanksgiving weekend, continuing the deflating Black Friday shopping trend we've seen over the past couple of years.
MAYBE SATURDAY WILL BE BETTER
Independent store owners across the Tampa Bay area are banking on the Small Business Saturday movement to drive consumers into their boutiques this holiday season.
COMMUNITY SLIDING INTO HISTORY
MONICA HERNDON | Times
The sprawling 44-acre North Boulevard Homes community once thrummed with the laughter, joy, angst and heartache of more than 2,000 residents who lived in the small military-barrack style homes with no air-conditioning. It was a life of block parties and porch conversations, a place marred by crime but blessed by community spirit. Now, just a handful of families are left in the 820-unit complex, and they too will be gone. They are making way for the Tampa Housing Authority's ambitious West River development project.
NEW TESTS TO GUIDE 'TRANSFORMATION SCHOOLS'
Pinellas County educators are noticing a startling divide this semester as results come in from new tests designed to assess how well students in struggling schools understand state standards. Younger students — those in kindergarten through second grade — are scoring higher than their older counterparts in third, fourth and fifth grades. Much higher.
WHO WAS OSWALD'S REAL TARGET?
Times (1963)
In the hours after the assassination of John F. Kennedy, after Lee Harvey Oswald shot and killed Dallas police Officer J.D. Tippit and was identified as the president's assassin, a Secret Service officer named Mike Howard was dispatched to Oswald's apartment. Howard found a little green address book, and on its 17th page under the heading "I WILL KILL" Oswald listed four men/b>.
COLLEGE FOOTBALL PREDICTIONS
Check out the picks from the Tampa Bay Times Sports staff for Week 13.
WINNER AND LOSER OF THE WEEK
Who are this week's winners and losers in pop culture? Ellen DeGeneres had the internet in tears when she accepted the Presidential Medal of Freedom, the highest civilian honor. Meanwhile, Justin Bieber was caught on tape seemingly giving a fan a quick punch to the face while in Barcelona.
News at noon is a weekday feature from tampabay.com. Check in Monday through Friday for updates and information on the biggest stories of the day.