Egyptian naval ships scouring the Mediterranean Sea found passenger belongings and parts of the fuselage of an EgyptAir plane that crashed yesterday, killing all 66 people on board, the country's military spokesman said this morning. The statement, which said the partial debris was discovered about 180 miles off the coast of the Egyptian city of Alexandria, followed earlier confusion in which authorities were forced to retract claims that the wreckage had been found late yesterday.
• It was a year ago yesterday when Angelique Cruz, 26, was riding with her sister when their car was broadsided by a truck that ran a red light, according to the Florida Highway Patrol. The first time she opened her eyes after the accident, she felt for the baby she had carried for 34 weeks. She doesn't remember much from the accident, or the weeks she spent in the hospital. But she does remember her boyfriend explaining that her baby didn't make it. Now, still grappling with the loss of her daughter, Cruz is striving to change the law that allowed that driver to walk away with just a citation, not criminal charges.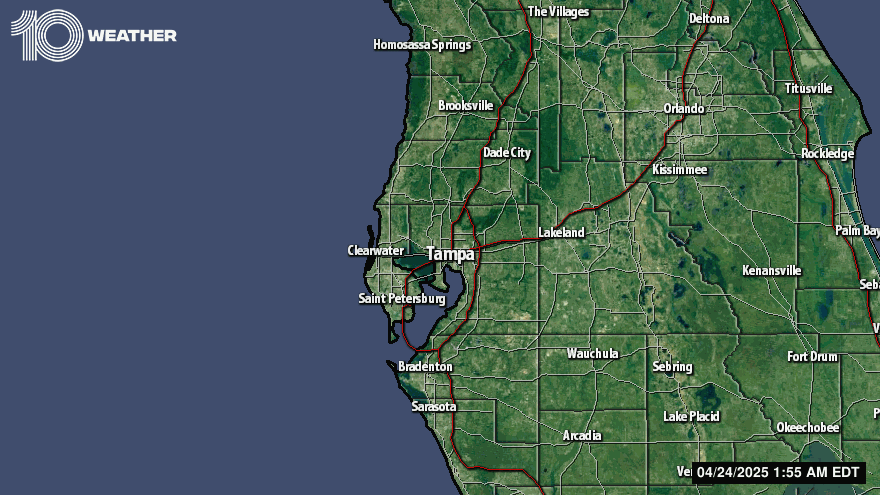 [Tap to enlarge]
• In related news, Floridians are driving more and getting into a lot more accidents, and they're paying the price with rising car insurance rates that are already among the nation's highest. Premiums have risen 14 percent statewide since Jan. 1 of last year — nearly the exact opposite of the ubiquitous TV commercials offering savings of 15 percent or more on car insurance. On former state insurance commissioner Kevin McCarty's watch, which ended May 2, the Office of Insurance Regulation approved dozens of rate increases in the past year and a half. The average for the 25 companies that write most car coverage in Florida is a 13.8 percent increase.
• Tampa Bay's spring-summer home selling season got off to a strong start in April though it was again better news for sellers than buyers. With single-family homes still in short supply, the median price jumped nearly 12 percent year-over-year to $190,000. But sales rose just 3.8 percent. How tight is the supply and how high is the demand? In Pinellas, the median time from listing to contract plunged 30 percent — from 40 days last April to just 28 days this year. That means "buyers can continue to expect a very competitive market,'' David B. Bennett, president of Pinellas Realtor Organization, said in a statement.
• Florida's unemployment rate dropped from 4.9 percent to an eight-year low of 4.8 percent in April as it enjoyed a burst in job creation, according to figures released this morning. The state added 31,100 jobs over the month — 10 times better than the anemic 3,000 jobs added in March — and is now up by 254,500 jobs compared to April 2015.
• When Busch Gardens opens Cobra's Curse this summer, the snake-themed, spinning roller coaster will have an air-conditioned ride queue with an exhibit of live snakes. The park touts it as part of a mission to educate the public. The problem, some animal advocates say, is that snakes are very sensitive to vibrations and sound. Putting vipers and pythons in front of thousands of tourists next to a rumbling roller coaster could be torture for these animals.
• The Rays are set to sign catcher J.P. Arencibia to a minor-league deal, we've learned. Arencibia, 30, is expected to report initially to Triple-A Durham, but could provide an alternative if there is an injury at the big-league level of if Hank Conger continues to struggle.
• Torturing suspected terrorists works, a Republican candidate for the U.S. Senate told the Miami Herald this week. Todd Wilcox, the Green Beret-turned-CIA officer-turned-defense contractor running for Marco Rubio's seat, said in an interview that harsh interrogation techniques — including waterboarding — should have a place in fighting terrorism, though he suggested the outlawed practices must be used sparingly.
• There's a brand new, $42 million hotel along Bayshore Boulevard. It has sweeping views of the bay and with 350 rooms, making it one of the larger hotels in the area. It has its own cafe and a bar that serves local craft beers and cocktails. But to check-in, you'll need a military security clearance. The MacDill Inn opened last month on MacDill Air Force Base, after military officials spent 25 years trying to replace its old visitor barracks with a full-service hotel. The opening of the MacDill Inn, though, could mean bad news for local hotels and business owners.
• The Centers for Disease Control and Prevention said today that it is monitoring 279 pregnant women with likely Zika virus infections across U.S. states and territories. The largest number of cases by far are in Puerto Rico, where officials said they are keeping tabs on 122 pregnant women likely infected by the virus. They also are monitoring 157 other pregnant women in across the United States.
• A home inspector tells real estate reporter Susan Taylor Martin about the critters he has encountered during his work, and what else he finds in people's attics.