Torrential downpours throughout the Tampa Bay area continued Monday, but a difference of just a few miles could have made the deluge much worse.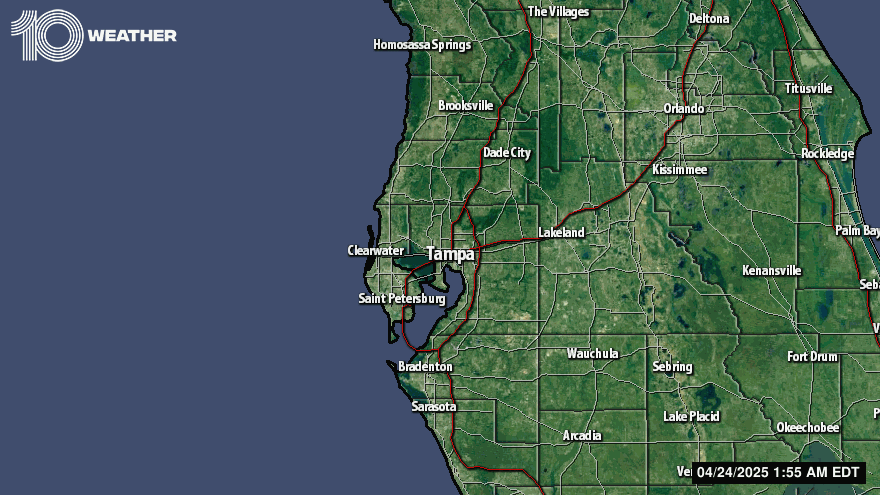 10News WTSP
From midday Saturday to midday Monday, 3 to 6 inches of rain drenched Pinellas County. A couple of miles away, 18 to 22½ inches of rain fell over the Gulf of Mexico.
"We're very lucky that it was just over the coast and not on us," said 10Weather WTSP chief meteorologist Jim Van Fleet.
Heavy rains will continue overnight and through Tuesday's morning commute, lasting until at least midday, Van Fleet said. Storms will ease up Wednesday and Thursday, he said, though bands of rain will continue to pass through.
The Panhandle will still be dealing with wet weather through Friday, Van Fleet said. The Tampa Bay area should be drying up by then.
Meteorologists were keeping an eye on the weather system for signs that it might gather into a stronger storm, but wind shear kept it from developing.
While it's not rare to get a low pressure system that drives rain, Van Fleet said, five to seven days of near-constant rain over Tampa Bay is somewhat unusual.
In Pasco County, about eight minor roads from Hudson south to New Port Richey experienced flooding, said county spokesman Doug Tobin. He said it rained heavily until about 9 a.m. on the west side of the county, which is prone to flooding, and then eased up.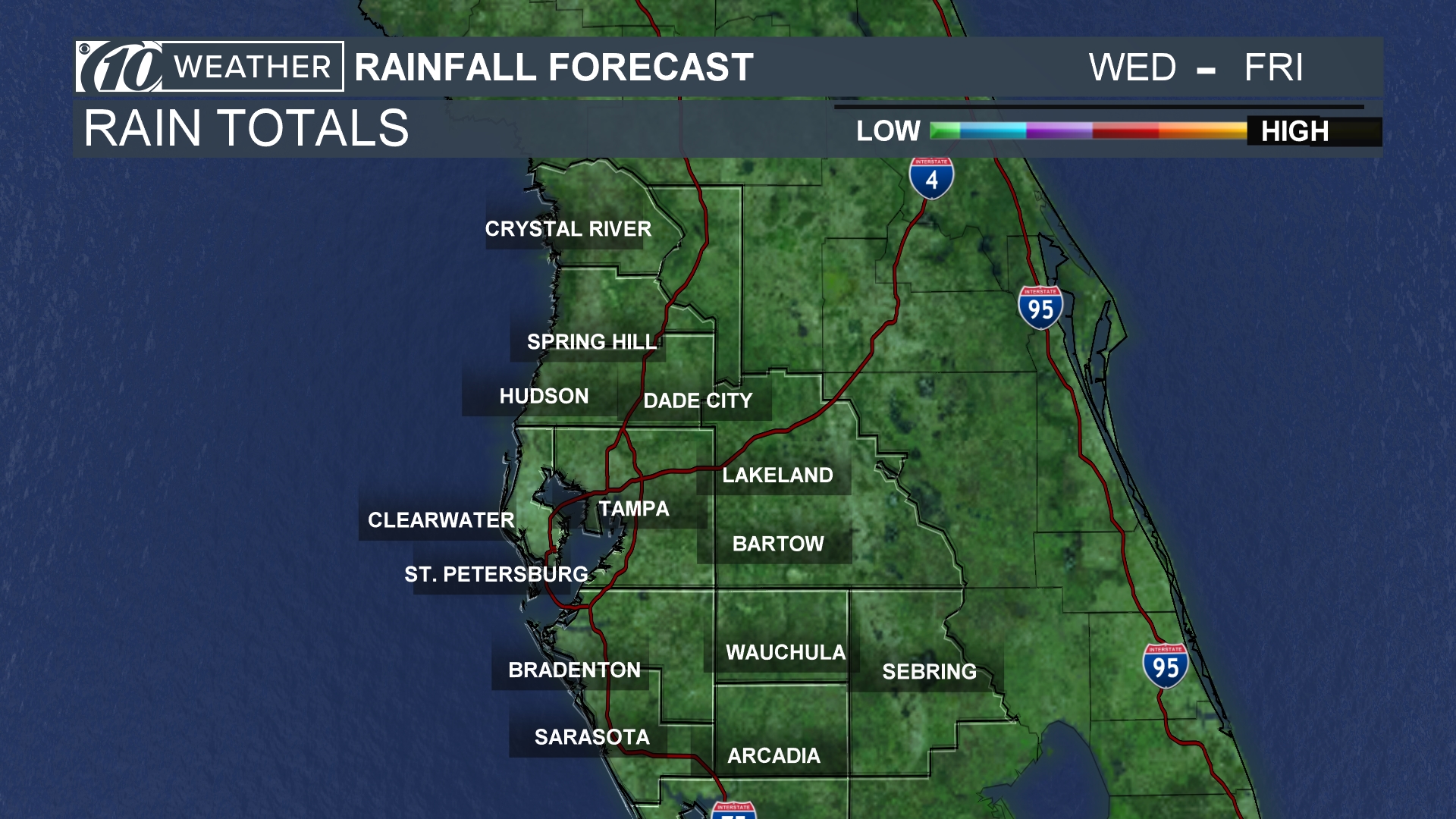 10News WTSP
"That gave some of the storm water an opportunity to drain," he said. "It looks like Mother Nature seems to be working in our favor at this point."
Still, with an eye on last year's floods, the county emergency management team was monitoring the water and had given out more than 500 sandbags as of Monday afternoon.
No flooding had been reported in Hernando County on Monday, according to sheriff's spokeswoman Denise Moloney.