• Expect more warm temperatures and sunny skies, but a cool front is coming, according to 10Weather WTSP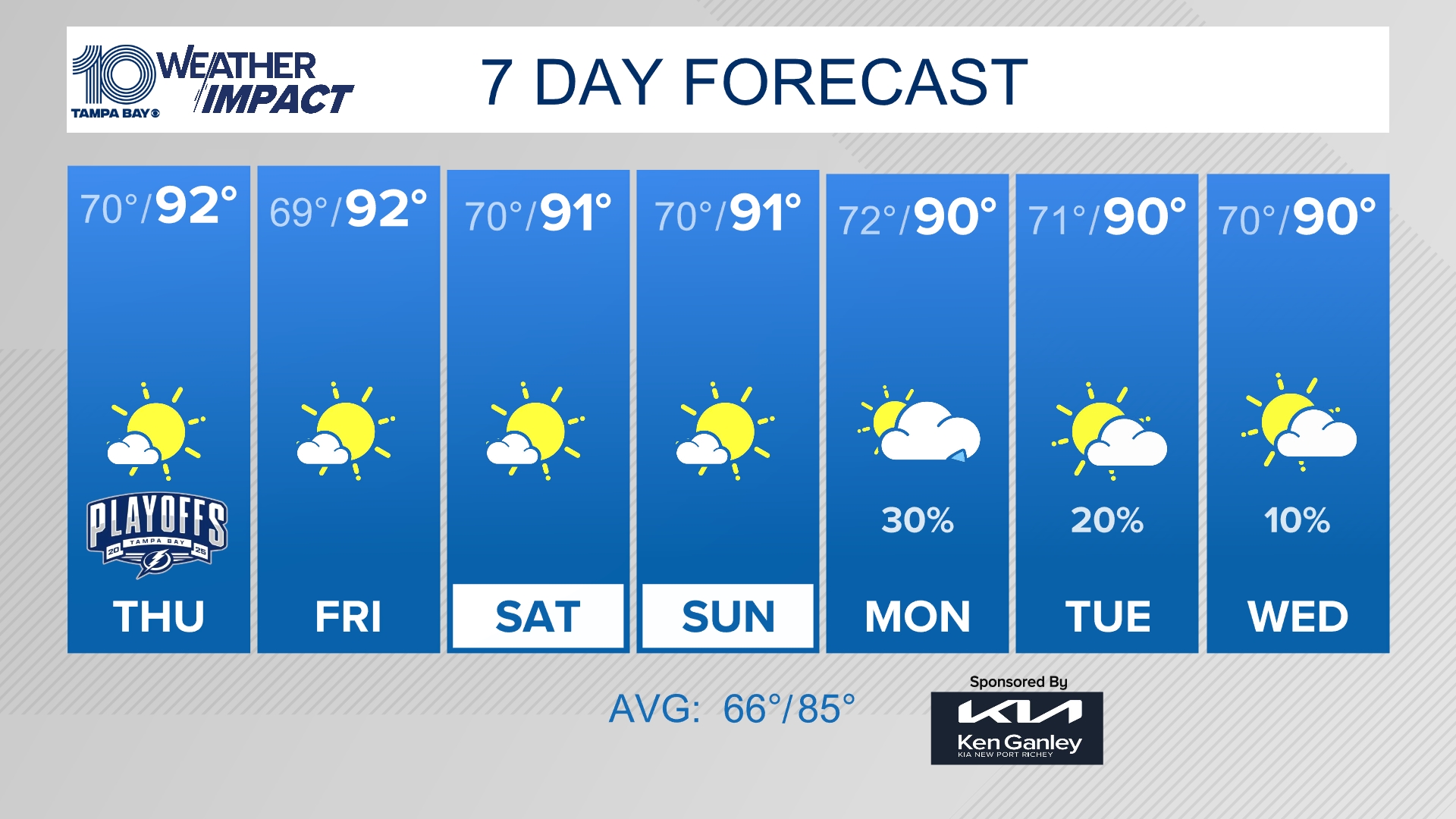 10News WTSP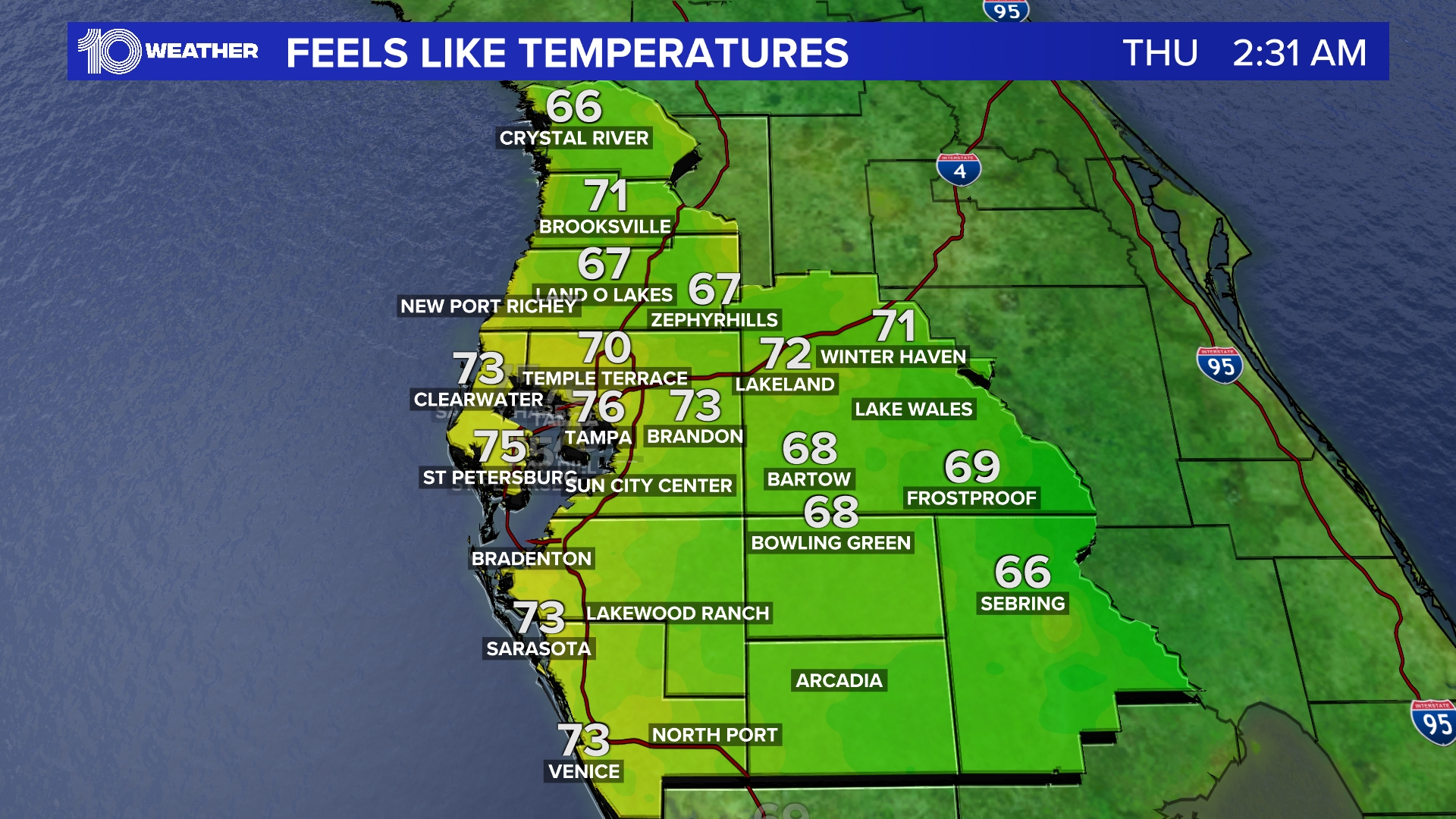 10News WTSP
• As you head out for your morning commute, check out our live blog for the latest traffic updates and road conditions across Tampa Bay.
• The music world is mourning George Michael, 53, who died at his Oxfordshire, England estate on Sunday, Christmas day. His longtime manager said he died of heart failure. Michael sold 100 million records, won a couple of Grammys (including Album of the Year for 1987's Faith) and graced innumerable locker doors and bedroom walls over a career spanning three decades. The man born Georgios Kyriacos Panayiotou had the goods as both singer and songwriter, no doubt, Jay Cridlin writes. But his appeal and influence run deeper.
• NFL playoff tiebreakers are complicated, to say the least, Greg Auman writes. Nine things must happen for the Bucs to make the playoffs as an NFC wild card, and the first happened Sunday night when the Chiefs beat the Broncos. Here are the other eight that have to happen:
• Veteran Florida banker and Tampa civic leader Bronson Thayer died Christmas Eve, family members confirmed late Sunday. He was 77. Thayer was chairman of Bay Cities Bank and a board member of WEDU, the local public television station. He served on the Florida Council of 100, the boards of the Tampa Museum of Art and the University of South Florida Foundation and was director of the Bok Tower Gardens Foundation.
• Just two years ago, Tampa was receiving brickbats for being one of the most dangerous cities to navigate on two wheels. The Tampa Bay region had just been named one of the worst metropolitan areas for bicyclists and pedestrians. The same report by the National Complete Streets Coalition dubbed Florida the most dangerous state for riding a bike. But In recent weeks, two biking organizations have lauded the city for being a more bike-friendly community, including a first appearance in Bicycling magazine's "50 best bike cities."
• In 2016, many contended for a spot on Ernest Hooper's annual list of Tampa Bay's Most Intriguing People, including Fentrice Driskell, Ken Hagan, Cesar Hernandez, Mickey Jacobs, Jack Mariano, Sean Shaw and Andrew Warren. But in the end, he presents the ones whose performances created the most memorable tunes this year.
• Six years ago, when the Deepwater Horizon disaster forced the federal government to close off vast tracts of the Gulf of Mexico to fishing, some commercial fisherman weighed anchor and tried their luck elsewhere. Others quit fishing to work for BP on the clean-up. But exactly how many did which, and what impact that had on their finances, has never been gauged. Now, thanks to a $1 million grant, marine scientists from the University of South Florida, the University of Miami and University of California will try to figure that out. They will examine data that they expect will help them understand how the oil spill affected fishermen economically.
• If you're popping a bottle to celebrate New Year's Eve this weekend, consider its intended purpose. Are you having a party, and pouring for 20? Are you mixing the bubbles with other alcohol to create a festive cocktail? Will the fizz stand alone as you sip it slowly, awaiting midnight? Food editor Michelle Stark asked Jason Grunwald, manager of the Total Wine & More store in St. Petersburg, to explain when it's worth splurging on the good stuff.
• It was a great year for concerts in Tampa Bay. Jay Cridlin presents his top 10 shows across Tampa Bay in 2016.