• As you head out for your morning commute, check out our live blog for the latest traffic updates and road conditions across Tampa Bay.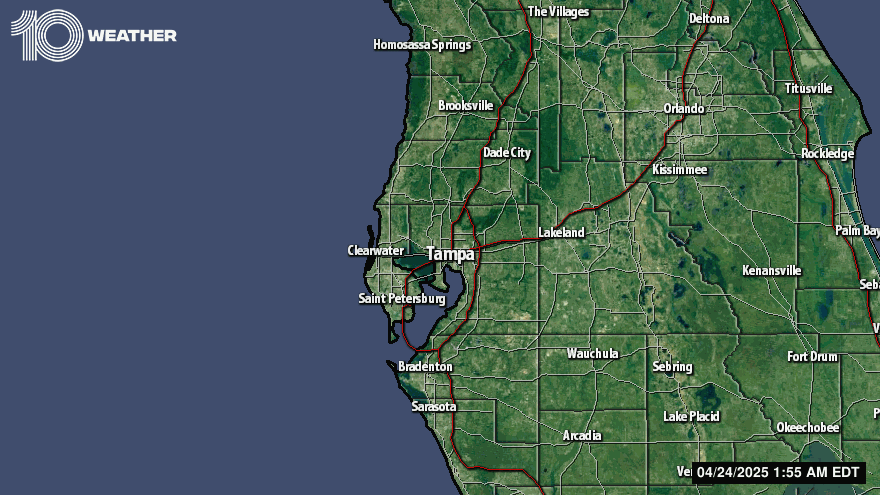 10News WTSP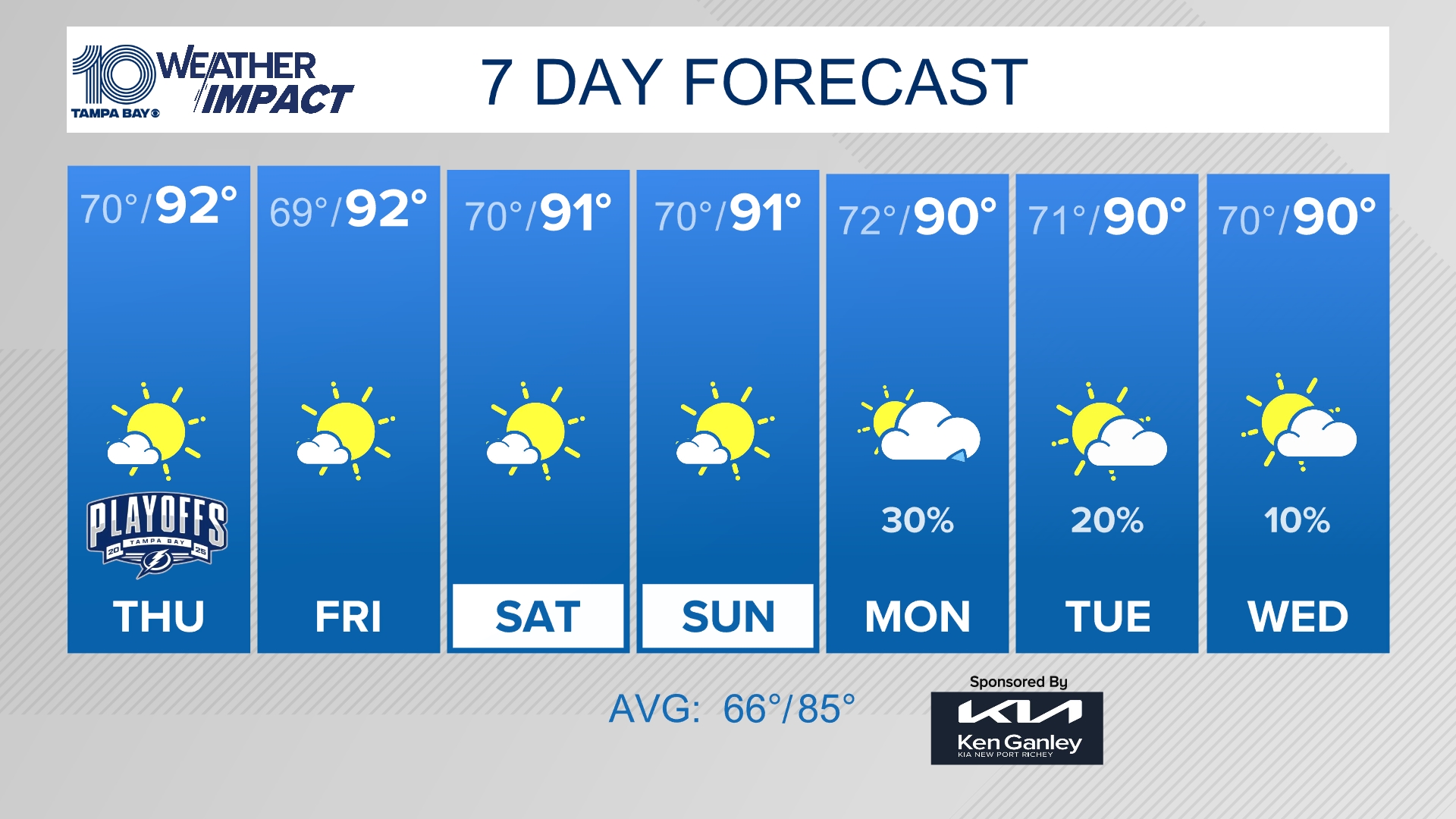 10News WTSP
• After a warm morning, high thin clouds will build and highs again will surpass 80, according to 10Weather WTSP. This is ahead of a front that will bring some much-needed rain on Wednesday into Thursday.
• Located on an idyllic 22-acre plot off Race Track Road, the Bakas Equestrian Center offers horse riding for mentally and physically disabled children and adults, helping them develop balance and coordination. But now the land, owned by Hillsborough County, is at the center of a tug-of-war between parents and the well-connected owner of one of Florida's largest beer distributors, Tom Pepin. Christopher O'Donnell has the details.
• Curtis Reeves, the man accused in the fatal 2014 shooting in a Wesley Chapel movie theater, is in court again today for a hearing to determine if he should be immune from prosecution under Florida's "stand your ground" law. Stay with tampabay.com for live coverage from the courtroom.
• State troopers will use the home of a 13-year-old hit-and-run victim to highlight a rise in the number of crashes statewide where motorists drive off leaving victims behind. A news conference is scheduled today at 10:30 a.m. at the Ruskin home of Cameron Fuller, who was riding his new Christmas bike on New Year's Eve when he was hit by a green 2002 Chevrolet Suburban driven by Jorge Soria, the Highway Patrol said.
• Which state school has the most specialty license plates in Tampa Bay? The winner may not be a big shock, but you might be surprised at who came in No. 2.
• Sickles takes on Bartow and St. Petersburg plays Tampa Bay Tech in today's Class 8A region semifinals. Here's what you need to know.
• For more than a year, whenever a "recess mom" has come to the Florida Capitol and pleaded with lawmakers, they have told stories of their child's lack of access to daily recess — offering anecdotes from their child's school or school district to showcase the inequities of unstructured playtime offered in Florida's public schools. But if lawmakers need official, solid evidence of the disparities in school recess, they need look no further than the findings of their own research analysts.
• St. Petersburg College leaders are putting the finishing touches on the job description for the school's new president, but first they want to hear from the community. Tonight, the public is invited to weigh in on the attributes SPC's next leader should have. The forum begins at 6 p.m. at SPC's Midtown Center in St. Petersburg.
•The Hillsborough County School Board will approve boundaries today for its next new school, Warren Hope Dawson Elementary, in Riverview. The plan affects surrounding schools Collins, Sessums, Boyette Springs, Summerfield, Stowers and FishHawk Creek. This year's fourth graders can remain where they are. Dawson is expected to serve 853 students when it opens in August. The board meeting begins at 3 p.m.
• Follow business reporter Justine Griffin on Twitter at @SunBizGriffin beginning at 9:30 a.m. for updates from Port Tampa Bay's board meeting.
• Reporter Justine Griffin will be broadcasting live on Facebook at 11:30 a.m. from inside the Sprouts Farmers Market store in Carrollwood, which opens to the public on Wednesday. This is the first store Sprouts is opening in the Tampa Bay market. Tune in to facebook.com/tampabaycom/ for the sneak peek.
• The Tampa Sports Authority will meet with Forest Hills residents tonight to outline its plans for eradicating a nematode infestation at Babe Zaharias Golf Course. On the table is the use of Curfew, a fumigant that sparked protest by the course's neighbors eight years ago because of its classification as a potential carcinogen. The TSA stopped using the controversial chemical until last year, and some residents who live near the course are promising to fight its deployment at Babe Zaharias. Follow Times reporter Steve Contorno from Tuesday's meeting.
•Here are the top things to do today in Tampa Bay
• Check out our new food feature, We Tried That. Today, a non-vegan reporter tried vegan grab-and-go from Cider Press Cafe in St. Pete.