Here's what's new around the bay area this morning.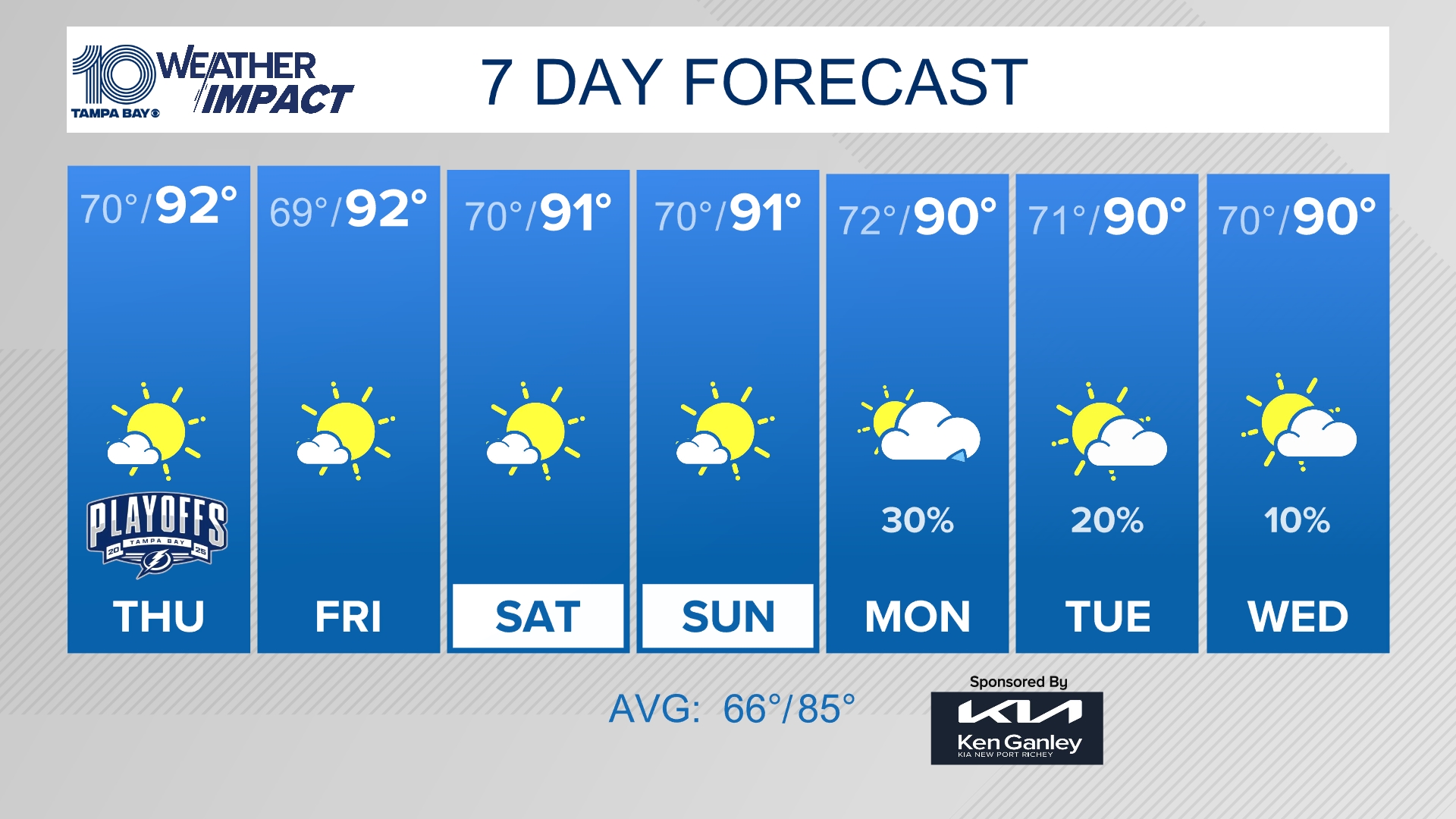 10News WTSP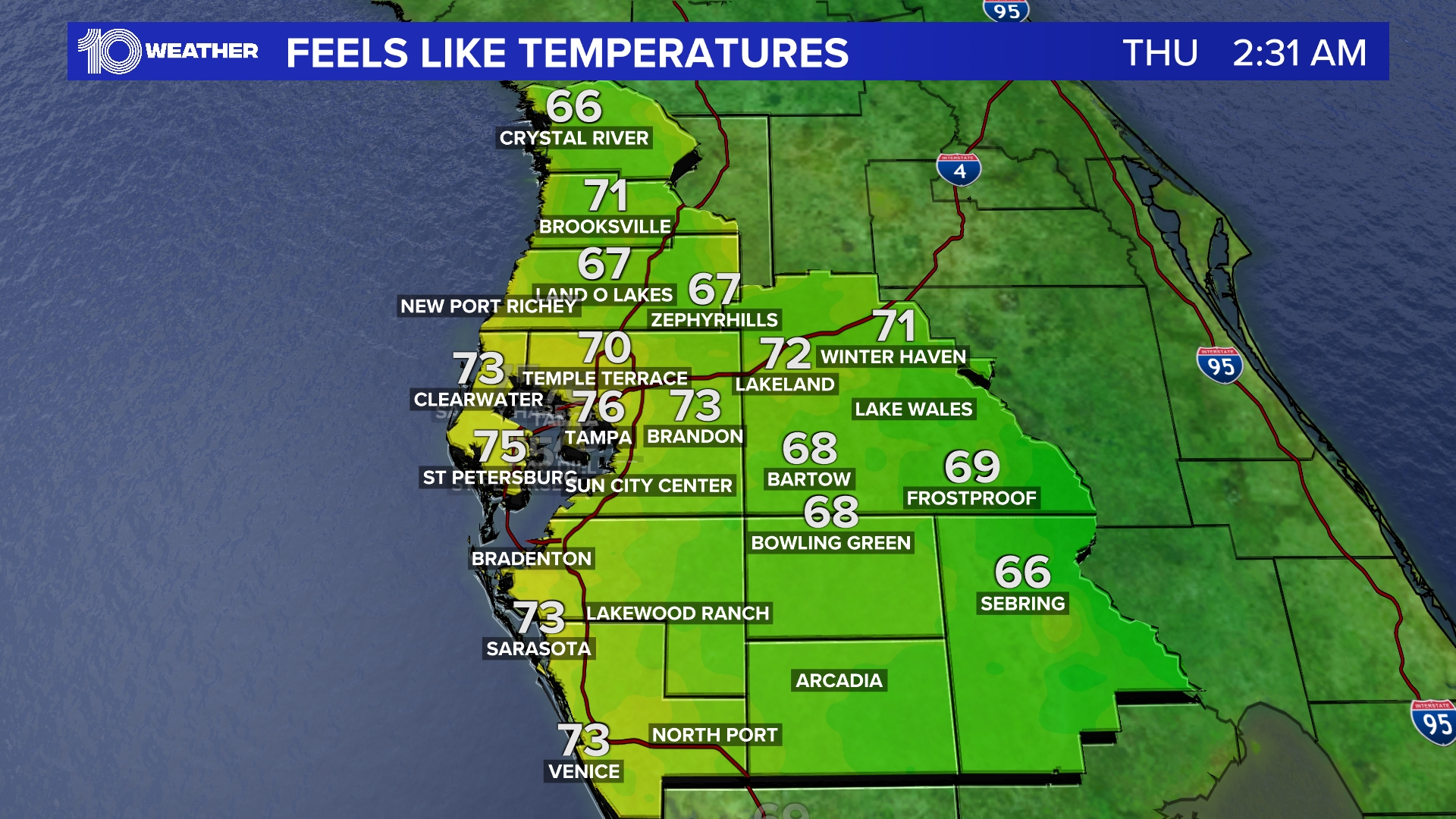 10News WTSP
NEW TAMPA BAY FERRY TO MAKE ITS MAIDEN VOYAGE
The Cross-Bay Ferry departs on its maiden voyage at 10 a.m. from the Vinoy Basin in St. Petersburg. But that trip is only for elected officials, transportation leaders, business groups and other designated "VIPs." Follow Caitlin Johnston, @cljohnst, who will be along for the ride, for updates.
CLINTONS IN TOWN, ONE WEEK BEFORE ELECTION DAY
Hillary Clinton starts a three-city Florida swing in Pasco County with a 3 p.m. speech at Pasco-Hernando State College East Campus, 36727 Blanton Road, Dade City. People interested in going can RSVP here. Follow Times staff writer Josh Solomon for updates.
Meanwhile, Bill Clinton will end a three-city Florida swing in St. Petersburg with get-out-the-vote event at Thomas "Jet" Jackson Recreation Center at Wildwood Park, 1000 28th Street S. People interested in going to the 6:30 p.m. event can RSVP here. Follow Times staff writer Charlie Frago for updates.
AROUND WASHINGTON, LITTLE SIGN OF BIG ELECTION CHANGE COMING
Even with new upheaval in the election, Tampa Bay Times Washington Bureau Chief Alex Leary writes that the mood here remains the same: Republicans and Democrats expect Hillary Clinton will be the next president. Republicans aren't as willing to openly say it but the GOP's focus is not Trump, rather trying to maintain Senate control and hold back the possibility Democrats could grab the House, too.
PARTNERSHIP GIVES HIGH SCHOOL STUDENTS A TASTE OF THE TEACHING PROFESSION
Some Pasco County students got a first-hand experience of what it's really like to be a teacher at one of the county's toughest schools. Beth Hess, a teacher at River Ridge High School's New Teacher Academy, armed them for the visit with questions to ask and things to watch for as they observed classes and interacted with students.
[Summit via Associated Press]
REVIEW: MEL GIBSON OVERDELIVERS IN RUTHLESSLY REALISTIC "HACKSAW RIDGE"
If any filmmaker is ruthless enough to make war truly look like hell, it's Mel Gibson. We saw what he did to Jesus. You can imagine how Gibson cranks the meat grinder with hordes of World War II soldiers, even in tribute to a pacifist. Hacksaw Ridge is the story of U.S. Army medic Desmond T. Doss, the first conscientious objector to win a Congressional Medal of Honor. Movie critic Steve Persall says Doss is an astounding example of heroism, bringing out Gibson's brawniest filmmaking skills when bullets fly, flamethrowers fry and, curiously, the hero all but disappears from his movie for a while.
HILLSBOROUGH TEACHERS GET THEIR SAY TODAY
Teachers in Hillsborough County have been working all year under last year's contract, and more than a month has passed since the school district sat at the bargaining table with their union. With plans underway to reduce employment, some teachers are anxious and angry. There have been calls on social media to get teachers out to today's 3 p.m. School Board meeting. None had signed up yet as of 3 p.m. Monday, but that could change. Follow Marlene Sokol for updates.
CANNON FODDER PODCAST: PREVIEWING BUCS-FALCONS
Tampa Bay Times beat reporters Greg Auman and Rick Stroud review the Bucs' overtime loss to the Raiders and look ahead to Thursday's game against the first-place Falcons in our latest Bucs Cannon Fodder podcast.
ARE PINELLAS' NEIGHBORHOOD SCHOOL ENROLLMENTS FARING BETTER, WORSE OR THE SAME?
Last fall, the Times published a story about a movement drawing families attending choice schools miles away back to their neighborhood school. We found that Pinellas County neighborhood schools lost 2,000 students in the past five years while magnet, fundamental and charter schools rose in popularity. The district has an ongoing enrollment decline (its enrollment dipped below 101,000 this year) even after four charter schools folded. So, where do Pinellas schools stand now? We ran the numbers again.