Here's what's new around the bay area this morning.
SPIRIT OF PRIDE, HELPING HANDS LIFT CEDAR KEY
One night last month the Gulf of Mexico, roused and angered by Hurricane Hermine, swallowed Cedar Key. A nine-foot storm surge blanketed the downtown area with slimy brown muck. Businesses lost their lucrative Labor Day weekend. Many around town wore the same dazed, defeated face. But the waters receded, and the resilience of the island's 700 residents kicked in. Determined not to lose the city's annual Pirate Festival two weeks later, they worked tirelessly to clean up and recover. "You walked around and this place looked like an anthill with all the activity," said Andy Bair, owner of the historic Island Hotel. And when they looked up, residents were surprised to see hundreds of volunteers at their side.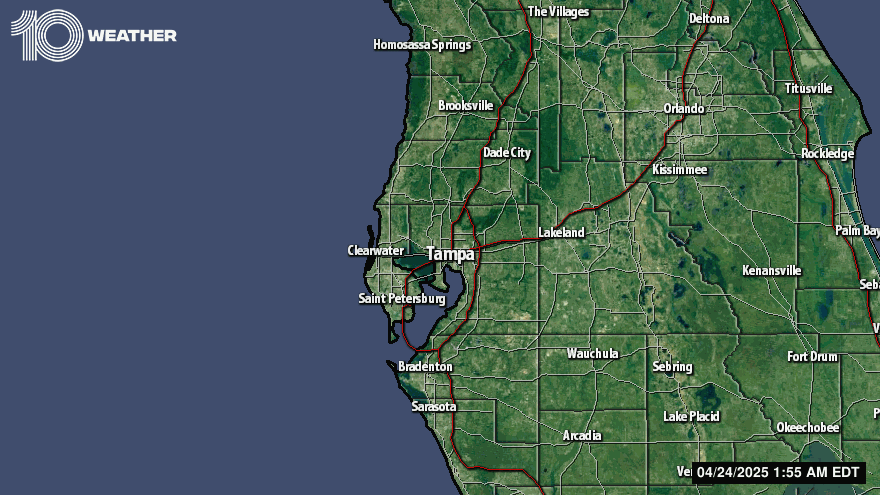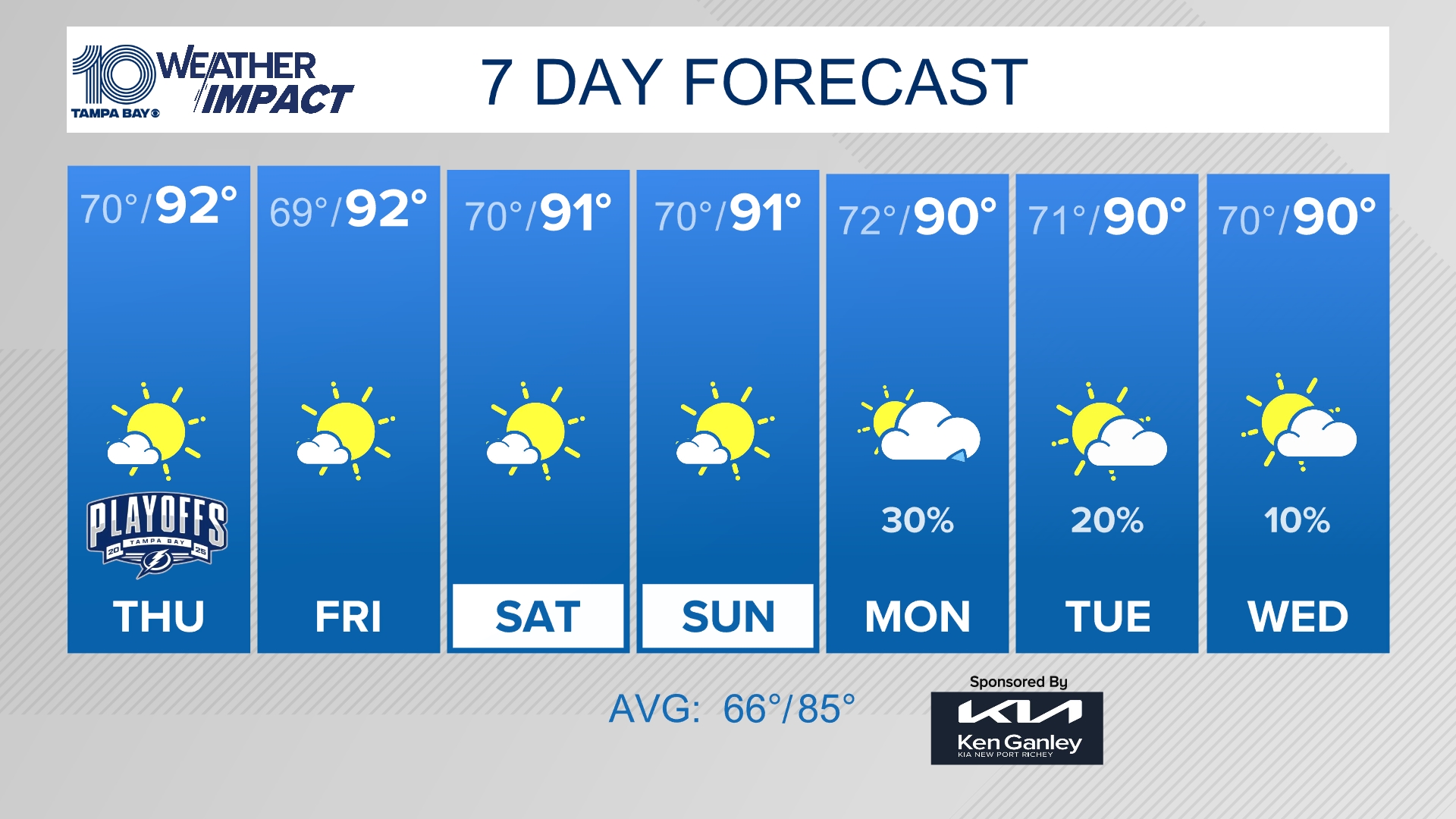 BREAK OUT YOUR SWEATERS! FALL CHILL FINALLY COMING THIS WEEKEND
Folks waiting patiently for a true sign that fall has arrived in Tampa Bay can finally break out their sweaters for the first time starting Saturday morning. At least for a few days.
PART OF FLETCHER AVENUE CLOSED IN NORTH TAMPA AFTER CAR HITS POLE, CAUSING POWER OUTAGES
Fletcher Avenue was closed from 15th Street to Nebraska Avenue in north Tampa this morning after a vehicle hit a pole, causing power outages across the area.
POLICE ID WOMAN FATALLY BEATEN, LEFT IN MIDDLE OF TAMPA STREET
A woman died Thursday afternoon after she suffered head injuries and was left in the middle of a residential west Tampa road, police said.
FORENSIC EXPERTS WORKING AT USF TO HELP SOLVE 20 COLD CASES
Forensic specialists from across the country have been creating clay facial reconstructions to aid in cold case investigations and will present the results of their work during a news conference this morning at the Tampa Bay History Center. This is the second year that the scientists and artists have gather to work on the project at the lab of Dr. Erin Kimmerle, director of the University of South Florida's Institute for Forensic Anthropology and Applied Science.
WHAT YOU NEED TO KNOW ABOUT TRAVELING TO CUBA
When Southwest Airlines begins direct service from Tampa to Havana on Dec. 12, it will be cheaper and easier than it has been in decades for locals to visit Cuba. Tickets are now on sale. Still, following more than five decades of isolation, Cuba remains foreign in more ways than one. And potential travelers may have questions about what to expect. So we spoke to more than a half-dozen experts about what advice they'd give you.
HOW ONE TAMPA BUSINESS IS CLEANING UP WITH A MILITARY TALENT POOL
The itinerant life of the military family typically doesn't impress human resources folks who see a trailing spouse bouncing from job to job, often with significant resume gaps and a lack of long-term experience. But Julie and Kevin McAdoo instead saw a potential talent pool with values that lined up with their business. "The big seller for us was the core values for Office Pride were so in synch with the core values of the military," Kevin McAdoo said. "Integrity, excellence, customer satisfaction."
UNEMPLOYMENT FIGURES TO BE RELEASED
Florida's unemployment figures will be released this morning. Business reporter Jeff Harrington will have a story published online by about 10:30 a.m. at tampabay.com/money.
BILL CLINTON TO GO ON BUS TOUR OF FLORIDA TODAY
Bill Clinton will go on a bus tour of Florida on Friday and Saturday, according to the campaign. It starts this morning with remarks at 2016 Florida Education Association Delegate Assembly in Orlando. Then he'll attend an early voting rally in Jacksonville.
YOUR COLLEGE FOOTBALL VIEWING GUIDE
Saturday gets off to a slow start, but there's one game to rule them all. And it's a guarantee that at least one unbeaten team will take its first loss of the season.
WHAT TO WATCH AND LISTEN TO THIS WEEKEND
Hamilton's America on PBS, The Room Where It's Happening podcast — and the new Black Mirror season premieres on Netflix. Don't miss out.