Here's what's new around the bay area this morning.
While a protest turned into a riot in Portland, Ore., on Thursday night as similar gatherings continued to rise across the U.S. in protest of Donald Trump's election, groups of protesters took to the streets of downtown Tampa and Ybor City. Check out photos and video from the gathering.
FORECAST: COOL AND DRY WEEKEND AHEAD ACROSS TAMPA BAY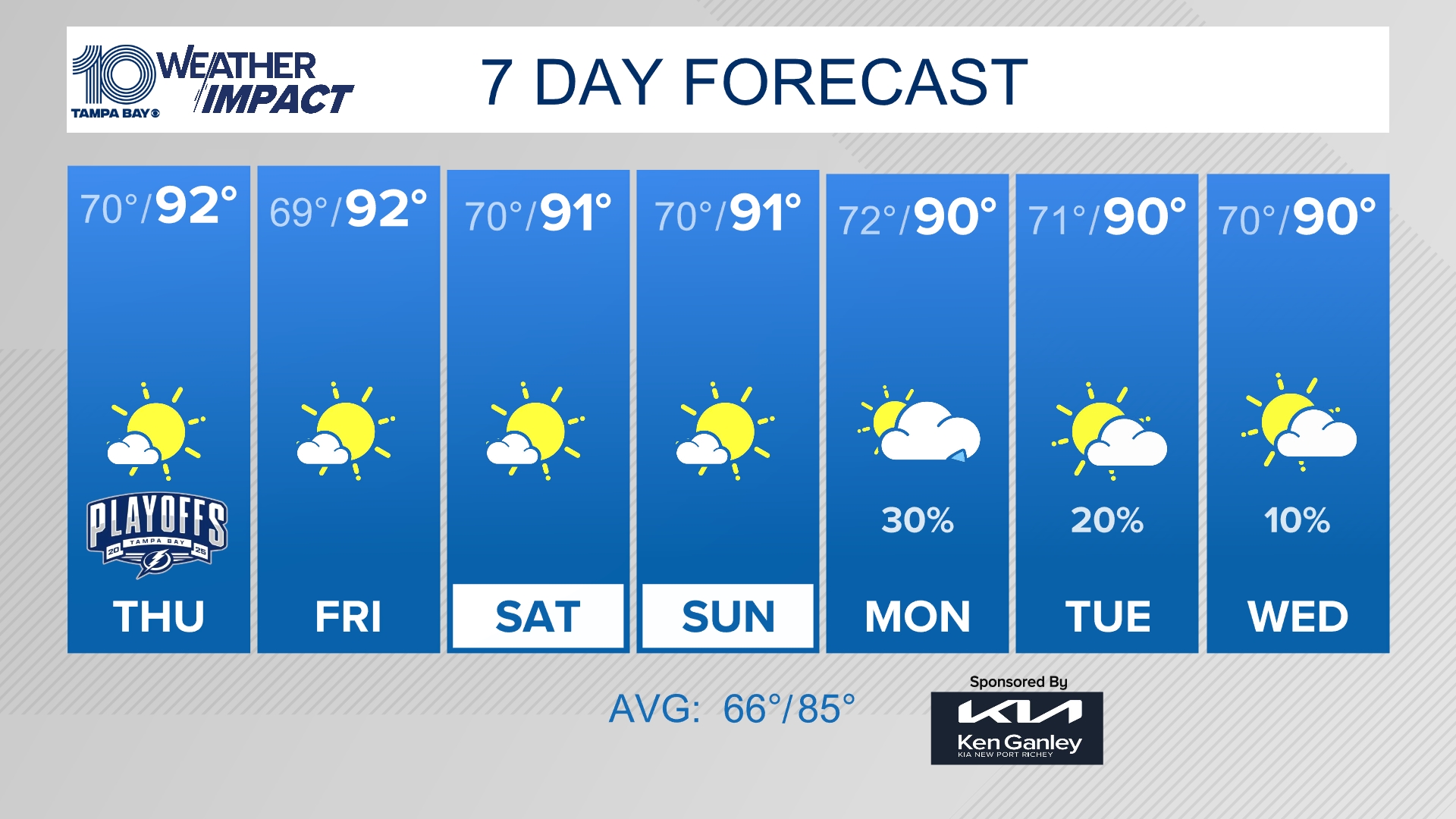 10News WTSP
We hope you're making outdoor plans this weekend, because it doesn't get much nicer than this. A taste of fall is returning to Tampa Bay this weekend, with some northern areas waking up to temperatures in the mid-40s.
CLEARWATER MANAGER, ATTORNEY GET PAY RAISES
City Manager Bill Horne and City Attorney Pam Akin both received 3 percent pay raises last week following mostly favorable annual reviews by the City Council last month. Horne's salary increased to $196,757 and Akin's to $181,621, both still below the average pay for comparable local markets, according to human resources director Joseph Roseto.
WHAT TO WATCH AND LISTEN TO THIS WEEKEND
Ready for a break from the heavy news and politics of the week? We have some suggestions for what to watch and listen to this weekend and a "Stuff You Missed in History Class" podcast.
[Associated Press]
COLLEGE FOOTBALL STATE IN A SNAP: MUSCHAMP RETURNS
With Will Muschamp returning to Gainesville as South Carolina's head coach, Matt Baker takes a look at his four seasons at Florida.
MAN FOUND BEATEN NEAR YBOR CITY DIES FROM INJURIES
Tampa Police are conducting a homicide investigation after a man was found beaten on a street near Ybor City. Police responding to a call around 7 p.m. at 2317 N Nebraska Ave. say they found the unidentified man unconscious and suffering from upper body trauma. The man later died from his injuries at Tampa General Hospital, police said.