Here's what's going on around the bay area this morning.
A NEIGHBORHOOD RAVAGED BY THE HOUSING CRASH MAKES ITS WAY BACK — BUT COULD IT HAPPEN AGAIN?
During the boom years of the early 2000s, the dream of home ownership lured hundreds of buyers to a new community called Kings Lake. For less than $135,000, they could get a two-story house with four bedrooms and two-and-a-half baths. They could get mortgages with little or nothing down. No worry — prices were quickly heading up, doubling in a couple of years. Until the market crashed.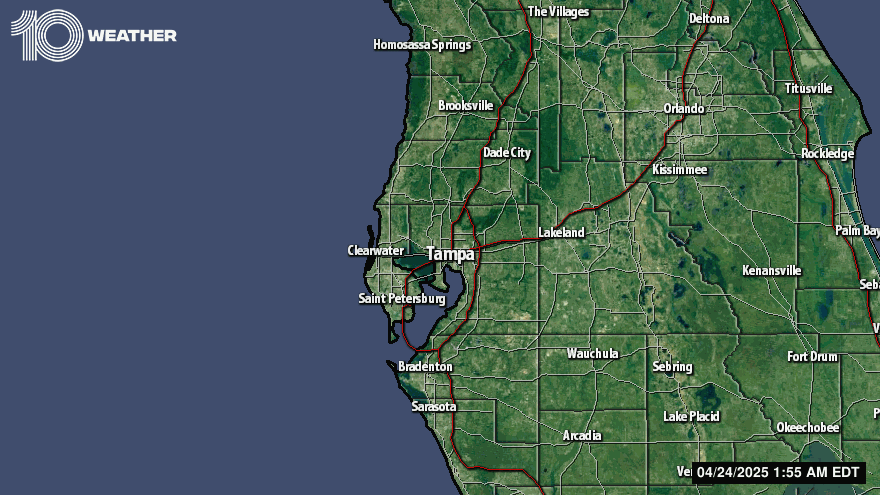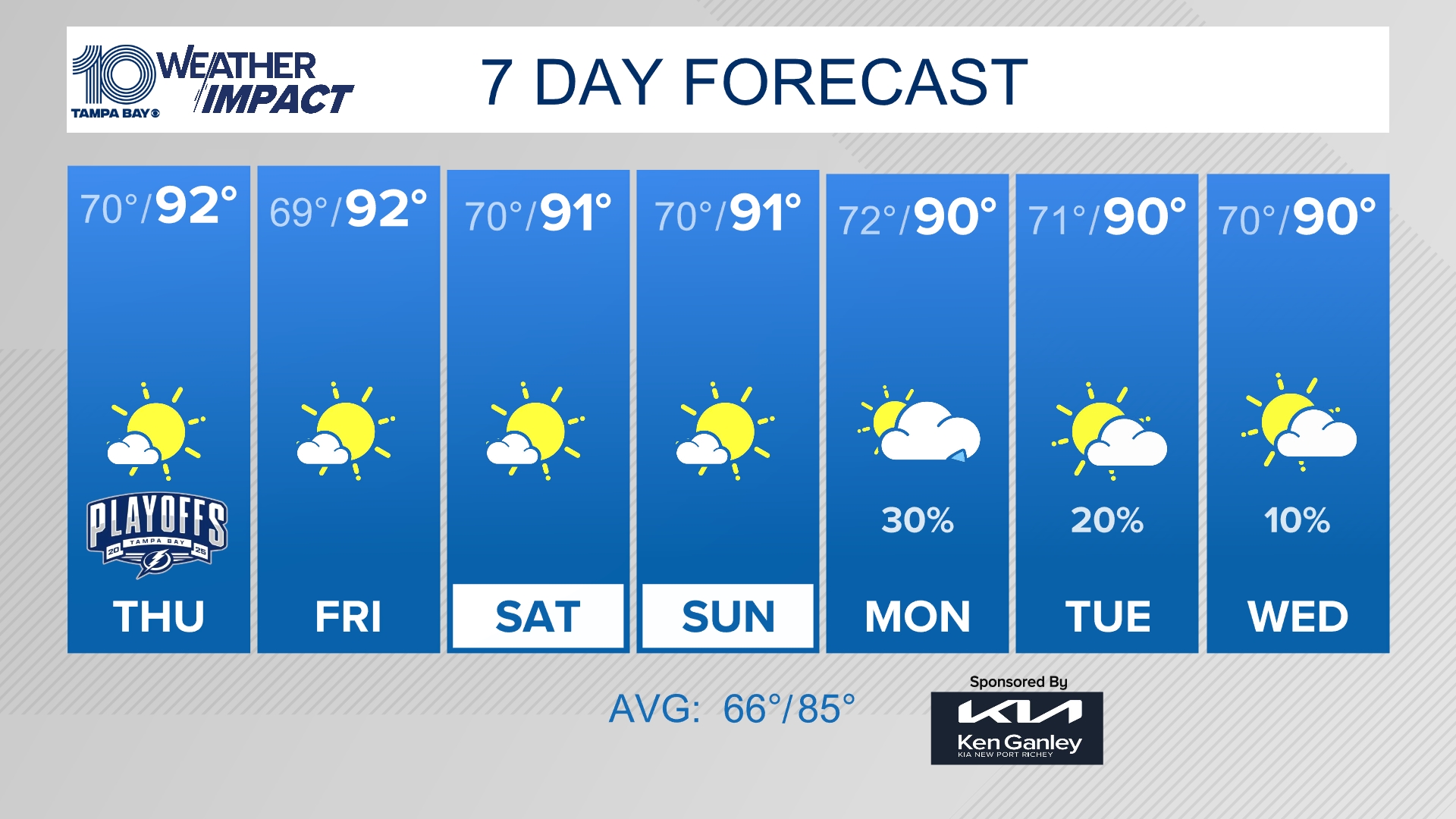 FORECAST: WARM, CLOUDY, AND SLIGHTLY INCREASED RAIN CHANCES THIS WEEKEND IN TAMPA BAY
Clouds will begin to build on Friday as rain chances will creep up slightly across the Tampa Bay area later this weekend.
BODY OF MAN WHO HAD BEEN SHOT FOUND IN CAR AT ST. PETERSBURG APARTMENT COMPLEX
The St. Petersburg Police Department is conducting an investigation after the body of a man who had been shot was found in a car early this morning at Disston Place Apartments, 3940 55th St. N.
JIHADI DRONES FUEL INTEREST IN COUNTERMEASURES BY MILITARY, CIVILIAN INTERESTS
From the skies over Syria and Iraq to crowded stadiums in the United States, small, relatively inexpensive drones are presenting a challenging new security threat. But separating the threatening devices from the innocent ones also presents an opportunity for companies offering technology to counter the diminutive, unmanned aircraft. Drone jitters "are going to make our sales pitch easier, or at least garner more interest," said Jon Bayless, a retired Navy rear admiral from Tampa. Bayless represents California-based CSP Strategies, which sells a system that enables users to scan for drones then take over their controlling signals if they enter a designated airspace.
EVERYONE WATCHES LIVE CONCERTS THROUGH CELL PHONES. CAN IT BE STOPPED?
The overuse of cell phones to capture grainy, blurry photos and videos at concerts has for years vexed and enraged artists like Jack White, Alicia Keys and Mumford and Sons. If you raise your phone at Sunday's Amy Schumer concert at Amalie Arena, expect an usher to wave it back down. It's irreversibly altered the way we experience live music, and short of drastic measures — which could, in fact, be coming — it appears there's no going back.
WHAT TO WATCH AND LISTEN TO THIS WEEKEND
Some ideas: 'The Walking Dead' marathon, Election College podcast.
---
CHARLIE KAIJO | Times
POOL PROMISE MOTIVATES HOLY NAMES SWIMMER AFTER CANCER DIAGNOSIS
Academy of Holy Names swimmer Cailin Cannella is so good that she was among the favorites to place at this year's Class 2A state meet in the 100-yard breaststroke as a seventh-grader, against high school swimmers much older. But those ambitions are on hold. Now Cannella sits in the stands at practices and meets, unable to compete. She is battling a more formidable opponent.
---
MONICA HERNDON | Times
THIS WEEKEND IN COLLEGE FOOTBALL
THE STATE IN A SNAP
The aftermath of last week's Hurricanes-Seminoles game will be felt this week thanks to first-half suspensions and bruised bodies. Can they avoid a letdown? And what's in store for USF?
THE NATION IN A SNAP
There are some new dark horse teams in the College Football Playoff picture. Get ready to hear the case made for Boise State, Western Michigan and Navy.
BIG 12 EXPANSION MEETING LOOMS; GREENER PASTURES AHEAD FOR USF?
The Big 12, swimming in television money, represents a beacon of hope for Power Five aspirants everywhere. On Monday, the conference's presidents meet in Irving, Texas. At that point, they very well might vote to adopt two or four of these desperate souls into their life of privilege. Then again, they might not.
VIEWING GUIDE: TOP 25 MATCHUPS ABOUND
Expect lots of points when No. 20 West Virginia travels to Texas Tech to face the nation's top passer, Patrick Mahomes, at noon. But things start to get really good at 3:30 p.m.
WEEK 7 HEISMAN AND RECORD WATCHES
Florida State RB Dalvin Cook is back in the Heisman conversation, at least, by averaging 261 total yards over the last three games.