Here's what's new around the bay area this morning: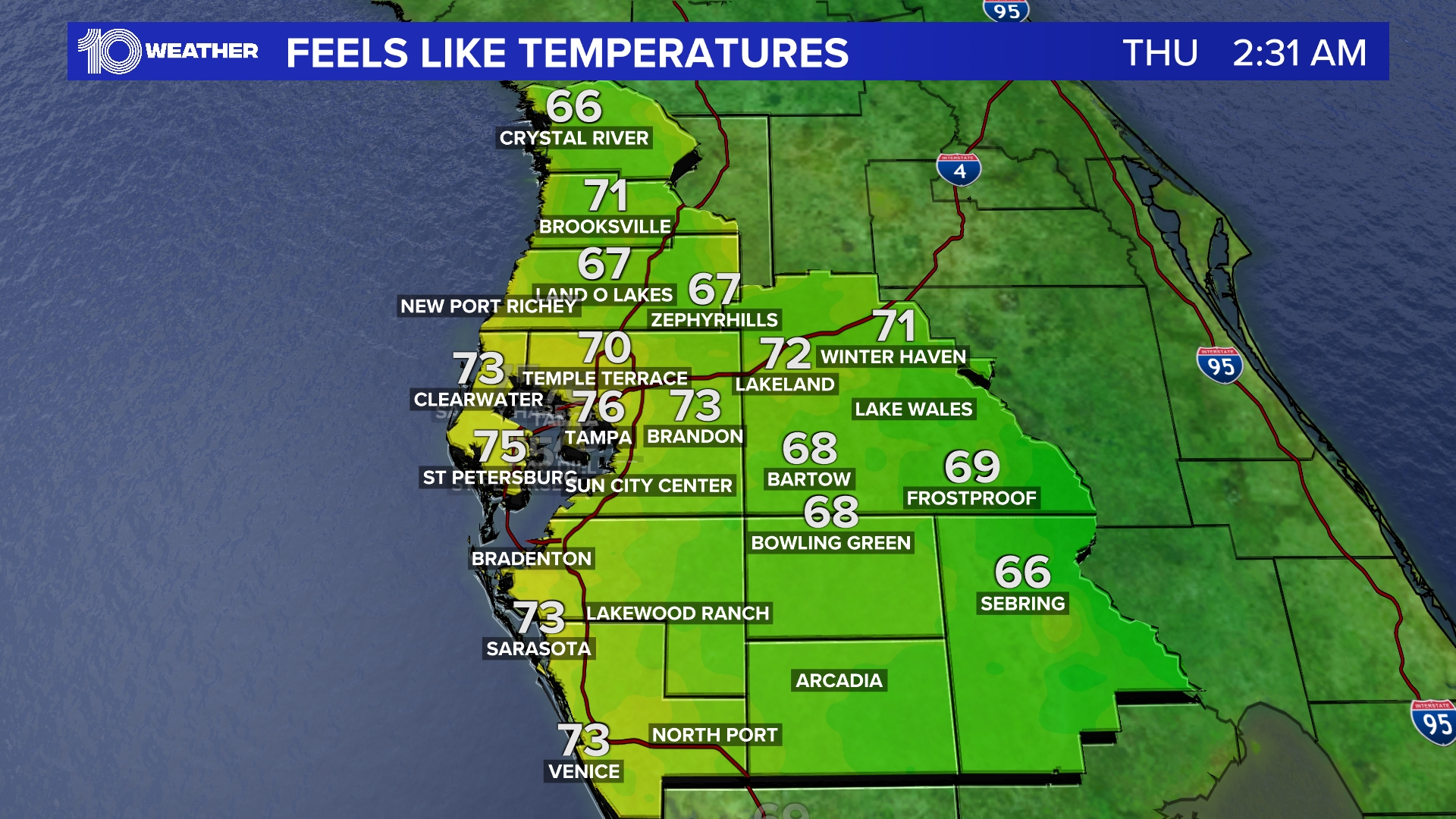 10News WTSP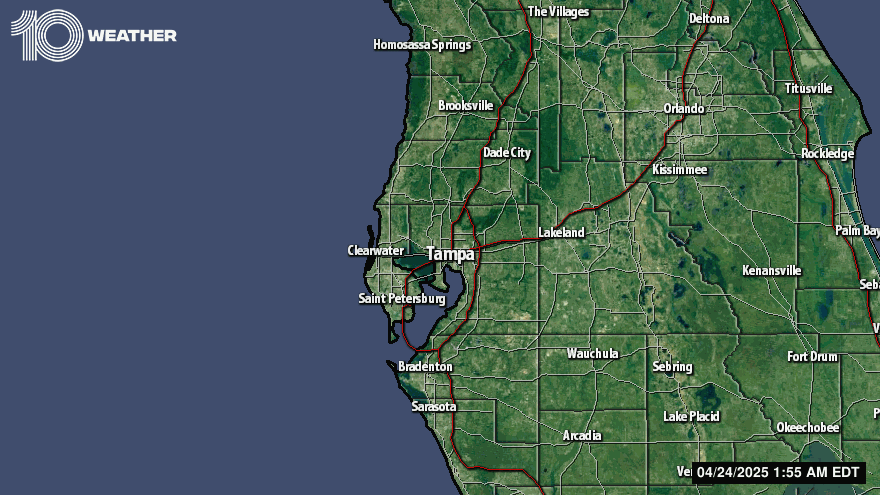 10News WTSP
TROP DEVELOPMENT, MARIJUANA AMONG MEETING TOPICS TODAY
• The St. Petersburg City Council has a busy day ahead. Council members will get a update on the city's sewage issues, hear the latest plans for redeveloping the 85-acre Tropicana Field site and vote on whether to grant historical preservation protection to Block 25, or the downtown area around Jannus Live. It's one of the original commercial centers in the city and now home to restaurants, clubs and bars. Follow Charlie Frago at @CharlieFrago for updates.
• The Tampa City Council meets at 9 a.m. and is scheduled to consider a 180-day moratorium on granting permits for medical marijuana dispensaries inside city limits. The pause is meant to give city officials a chance to craft rules regulating the location and operations of such facilities if Florida voters pass Amendment 2.
• At 6 p.m., the Tampa Downtown Partnership will launch the Downtowner, a set of electric shuttles that will carry commuters and visitors around downtown Tampa for free. The Downtowner will run seven days a week — 6 a.m. to 11 p.m. weekdays and 11 a.m. to 11 p.m. Saturdays and Sundays. Users will be able to summon the shuttles with an app. Officials will mark the start of the service shortly before 5 p.m. with a news conference at 1120 E Kennedy Blvd., followed by a public reception nearby.
HOW TO REPLACE THE PHEIL BUILDING
After being largely dormant and encased in a steel shell for 50 years, an entire block of booming downtown St. Petersburg is now being demolished by a crane and wrecking ball. But what will be built in its place? Mayor Rick Kriseman prefers office space, but the developer may have other designs.
THE BUZZ'S FLORIDA CONGRESSIONAL VULNERABILITY RANKINGS, OCTOBER EDITION
It's been six months since the Buzz last handicapped the most vulnerable congressional seats in Florida. Since then, the list of House-seat battlegrounds in the state — and the intensity of several key races — has only grown. Here are the seats we're keeping an eye on and how vulnerable the incumbent party is to losing the seat on Election Day.
A LOOK AT THE FLORIDA HOUSE DISTRICT 67 RACE
Democrat David Vogel is going head-to-head with Republican incumbent Chris Latvala for the District 67 seat of the Florida House of Representatives, saying he feels a "social responsibility" to represent Pinellas County's Democratic voters. A longtime lawyer who moved to Clearwater two years ago, Vogel says that when no other Democrat stepped up to challenge Latvala in the race, he decided he had no choice but to do it himself. Read Megan Reeves' story for more on the race.
AMC
'THE WALKING DEAD' SEASON 7 PREVIEW: TEACHING US HOW TO SAY GOODBYE
The Walking Dead has come a long way since Rick Grimes gasped to life on our TV screens in 2010. Almost 160 issues and seven seasons later, there's no end in sight for The Walking Dead. Its upcoming season is gearing up to be its most brutal and bloody yet, Chelsea Tatham writes.
NEW CLEARWATER FIRE CHIEF PLEDGES TO BRING VISIBILITY, HIGHER MORALE
With Clearwater Fire & Rescue already owning a reputation as being one of the more efficient departments in the bay area, newly appointed Chief Scott Ehlers will be tasked with turning around the more cultural, and very public, issues of staff misconduct and low morale. Learn more about Ehlers and what he has in store for Clearwater.
JULIA CHILD'S GREAT-NEPHEW ON HIS NEW BOOK, 'THE FRENCH CHEF IN AMERICA'
Alex Prud'homme, a journalist and the great-nephew of Julia Child, co-wrote his great-aunt's 2007 memoir, My Life in France. Now, Prud'homme has written The French Chef in America, which is described as the story of Child's "second act." We caught up with Prud'homme during the tour for his latest book; on Nov. 12 he comes to the Tampa Bay Times Festival of Reading.
DIRK SHADD | Times
STAMKOS SAYS OF SEEMINGLY IMPOSSIBLE GOAL: NO BIG DEAL
A lot went into one of the best shots of Steven Stamkos' career, and the biggest goal of the Lightning's young season, as shown in this photo. Joe Joe Smith writes that Stamkos is one of a handful of players who can convert that shot, and probably the only one who actually practices it. But it might not have been possible without the net-front presence of Alex Killorn, who distracted goalie James Reimer, or the timely on-the-tape pass by defenseman Victor Hedman.
BUCS, NFL'S EAST COAST TEAMS AT DISADVANTAGE WHEN TRAVELING WEST
Will Tampa Bay be able to shake off the jet lag when it takes on the 49ers late Sunday afternoon in San Francisco? The coast-to-coast trip has been an obstacle for previous Bucs teams. Tom Bassinger breaks down the Bucs' West Coast woes.