Tampa Bay residents can wake up to another mostly sunny and rain-free day Wednesday as normal business continues to resume following Hurricane Irma.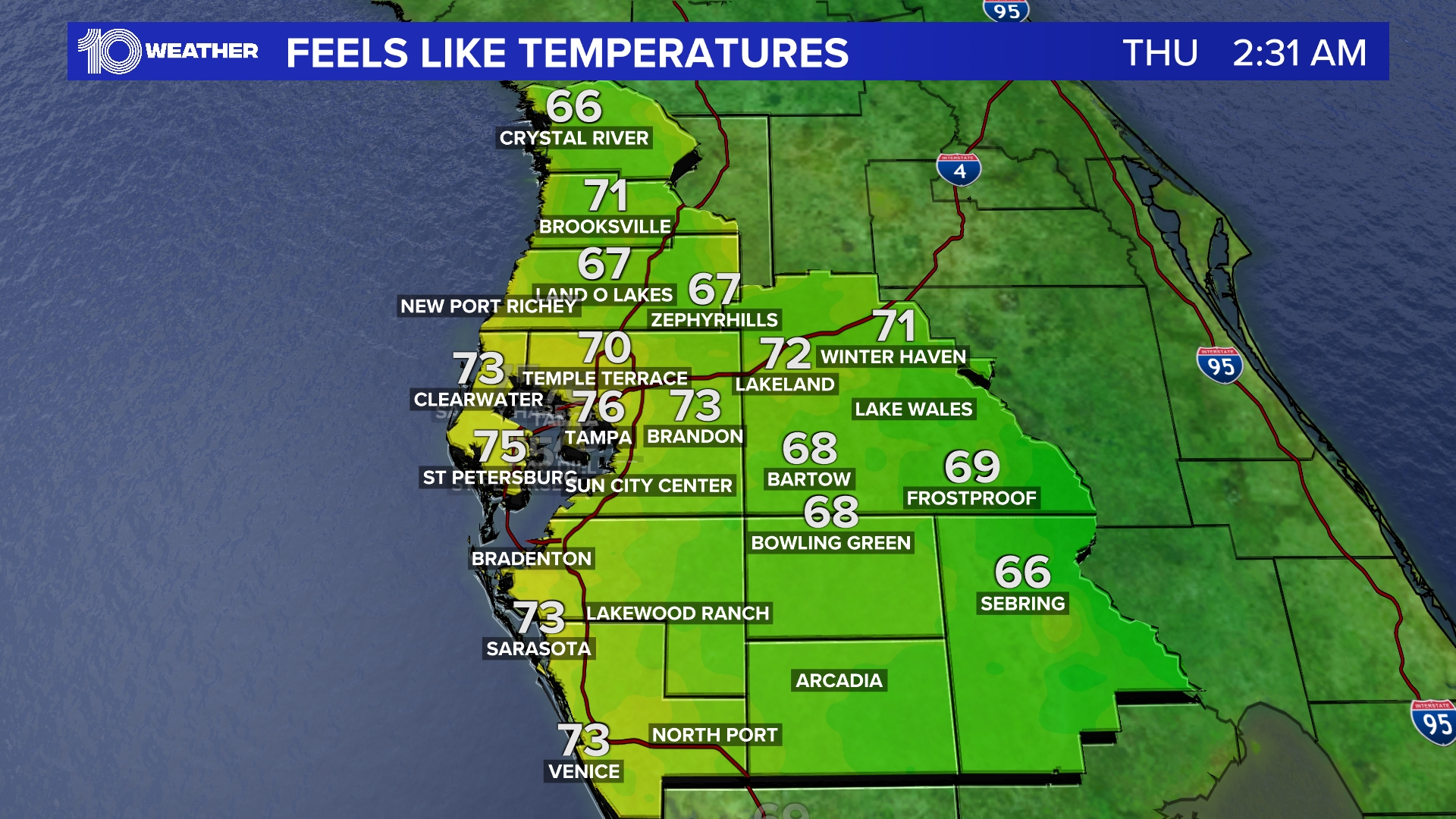 10News WTSP
There's about a 20 percent chance for an isolated shower or two, but no heavy downpours are expected, said 10Weather WTSP meteorologist Grant Gilmore.
Still, though, numerous flood warnings remain in effect for rivers around the region.
The Anclote River in southwest Pasco County had risen more then 4 feet above flood stage by Tuesday morning, and in Hernando, the Withlacoochee River flooded and is expected to rise another 2 feet by Sunday. Both rivers, and others across Tampa Bay, have covered streets and caused neighborhoods to flood.
"If you're in any of those areas, continue to watch the river levels," Gilmore said. "Some will possibly rise into the weekend before things start to recede and we slowly begin to get back to normal."
Sunny skies help bring highs to the upper 80s but humidity levels remain relatively low, particularly for this time of year, Gilmore said.
The slightly cooler conditions won't last much longer, though. A resurgence of 90-degree heat, humidity and typical afternoon storms is set to take place going into Thursday.
A little more moisture will be pulled into the region around then, resulting in elevated rain chances on Thursday and Friday, with both having about a 40-50 percent chance for showers.
By the weekend, rain chances scale back a little bit to 30 percent with highs sticking around 90.
DOWNLOAD: Get the tbo Weather App and see where storms are headed
Meanwhile, Hurricane Jose continues to spin out in the Atlantic Ocean as a Category 1 system, forecasters said Wednesday morning. But it is still expected to weaken into a tropical storm by Friday and loop back around, away from the United States.
Continue Samantha Putterman at [email protected] Follow her on Twitter @samputterman.