Relatively cooler air out of the northwest will hang around one more day across the Tampa Bay area before conditions get progressively warmer the remainder of the week.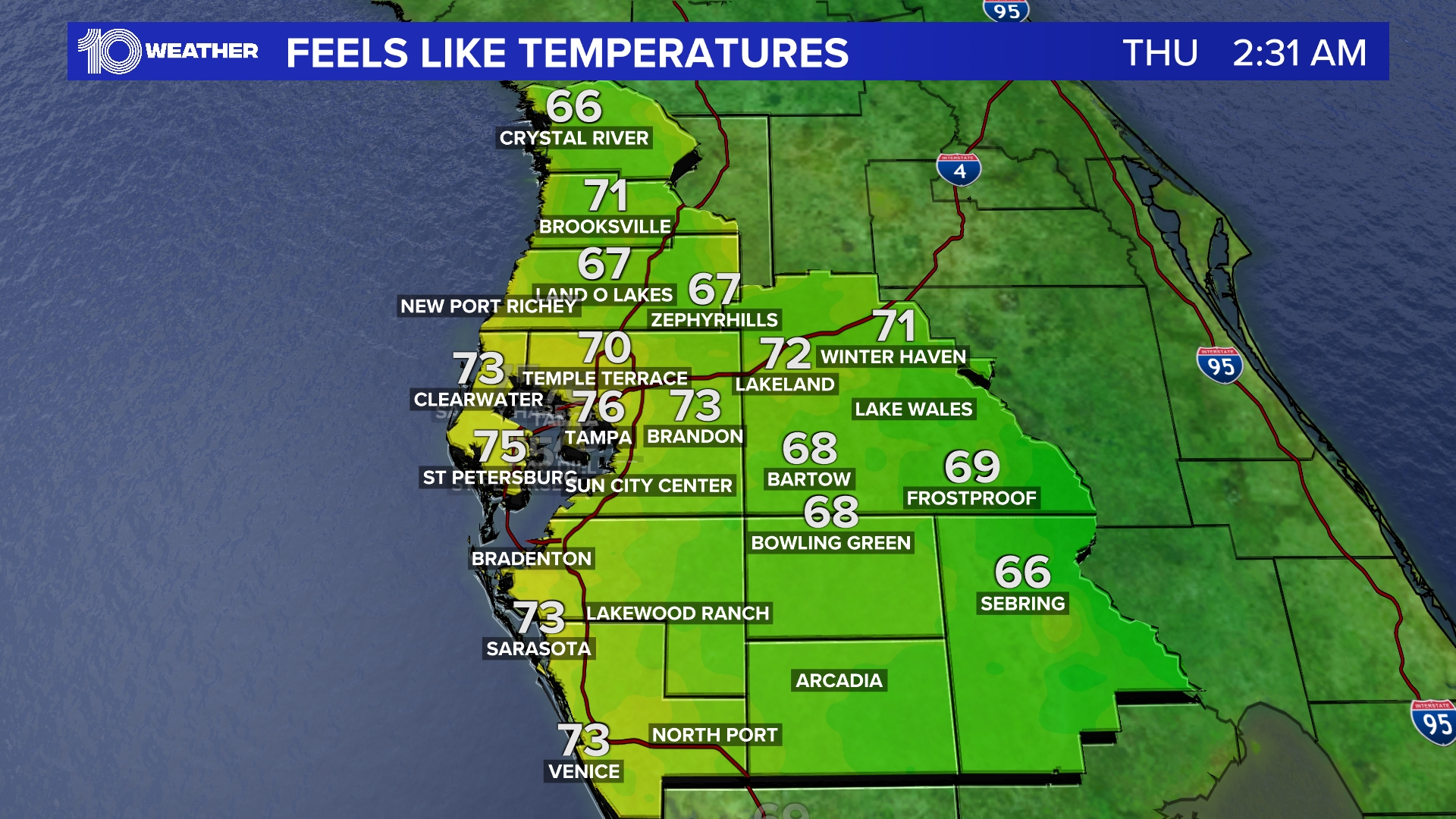 10News WTSP
That west-northwesterly flow keeps the humidity low, too, with highs only reaching around 80, according to 10Weather WTSP meteorologist Grant Gilmore.
Skies start off cloudy but gradually clear throughout the afternoon, giving way to mostly sunny conditions, Gilmore said.
Rain chances increase along with the temperatures throughout the week, Gilmore said, with chances of isolated showers ranging around 20 to 30 percent through the weekend.
Temperatures are expected to reach near-record highs by the end of the week, with 90s making a return to the forecast.
Contact Samantha Putterman at [email protected] Follow her on Twitter @samputterman.