Dry but hot weather will continue Thursday across Tampa Bay with only a 20 percent chance of showers forecast for the afternoon.
High pressure remains in control over much of the area, providing relatively stable and dry air heading through the day as highs once again climb into the low 90s, said 10Weather WTSP meteorologist Grant Gilmore.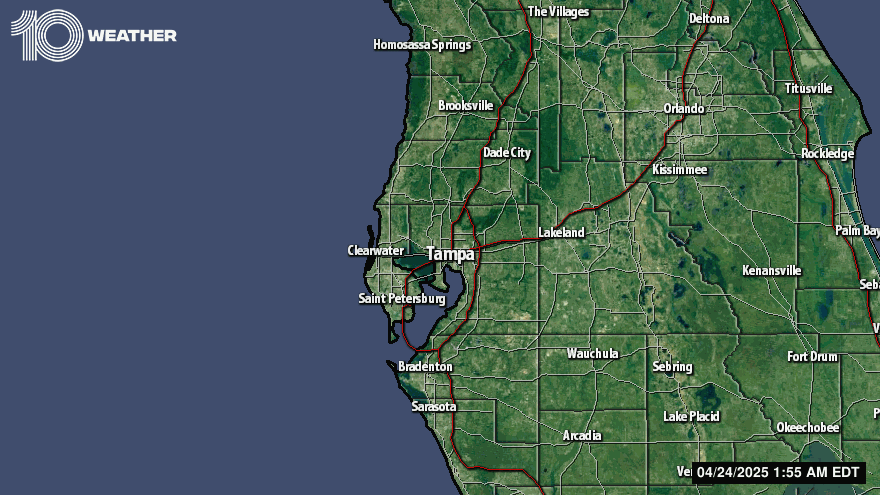 [WTSP]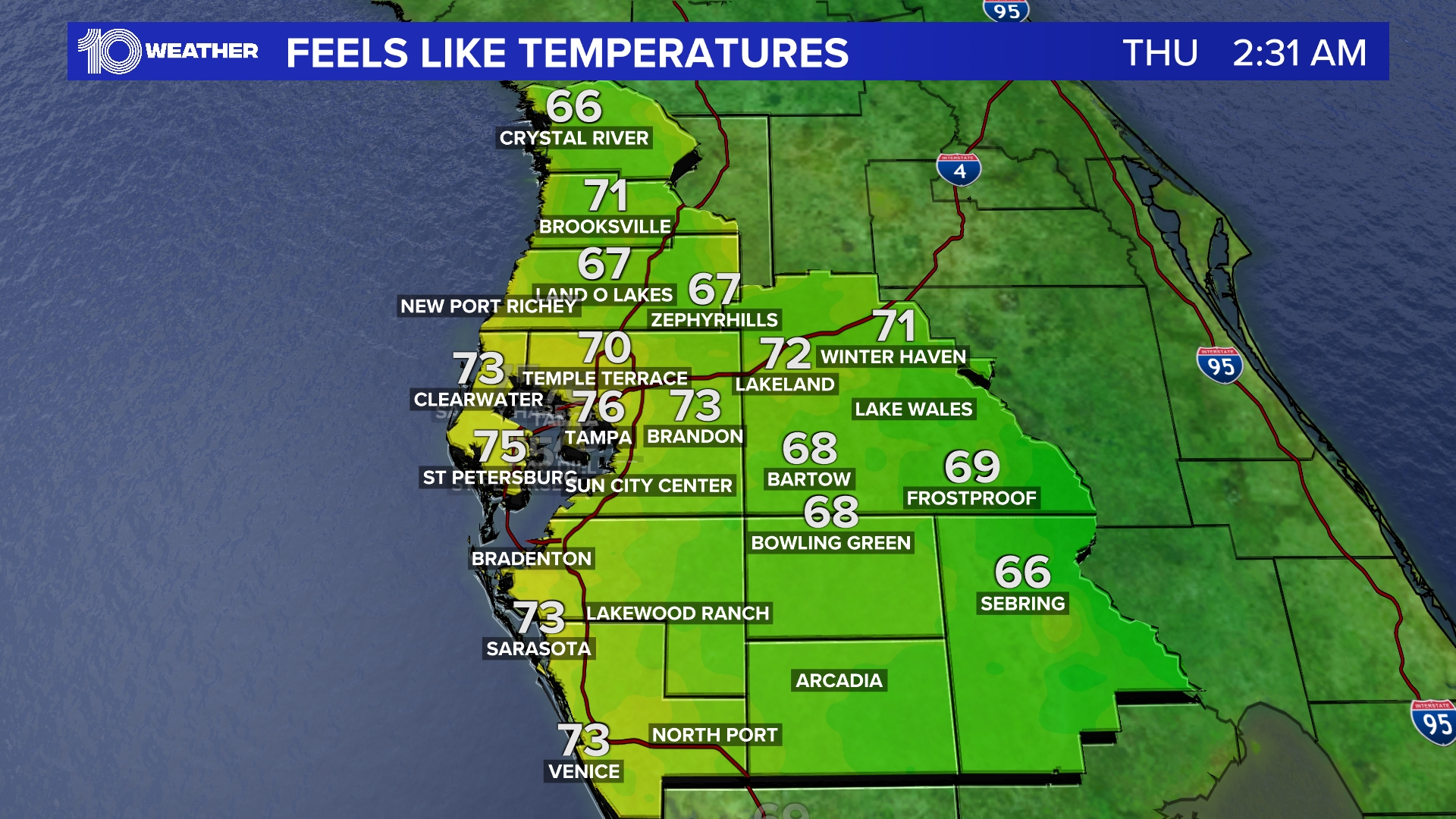 10News WTSP
Only a small chance of a few, sporadic isolated showers are expected to develop along the sea breeze into the second half of the day, Gilmore said.
"A little more moisture is located south of the Interstate 4 corridor, which is where we will see a slightly better chance of a few of those afternoon showers and storms," Gilmore said.
The rain will dissipate quickly through the evening hours, leaving mostly clear skies overnight.
DOWNLOAD: Get the tbo Weather App and see where storms are headed
The high pressure that has helped keep things dry breaks down slightly on Friday as Hurricane Maria passes well east of Florida, Gilmore said.
The breakdown allows for more moisture and a better chance for rain Friday and Saturday before tapering off on Sunday.
That late-weekend reprieve comes as Maria continues to track north, Gilmore said, paralleling the U.S. coast and ushering drier air into the bay area Sunday through the beginning of next week.
Contact Samantha Putterman at [email protected] Follow her on Twitter @samputterman.