A foggy morning for some Tampa Bay residents will transition into a warm, sunny day throughout the region.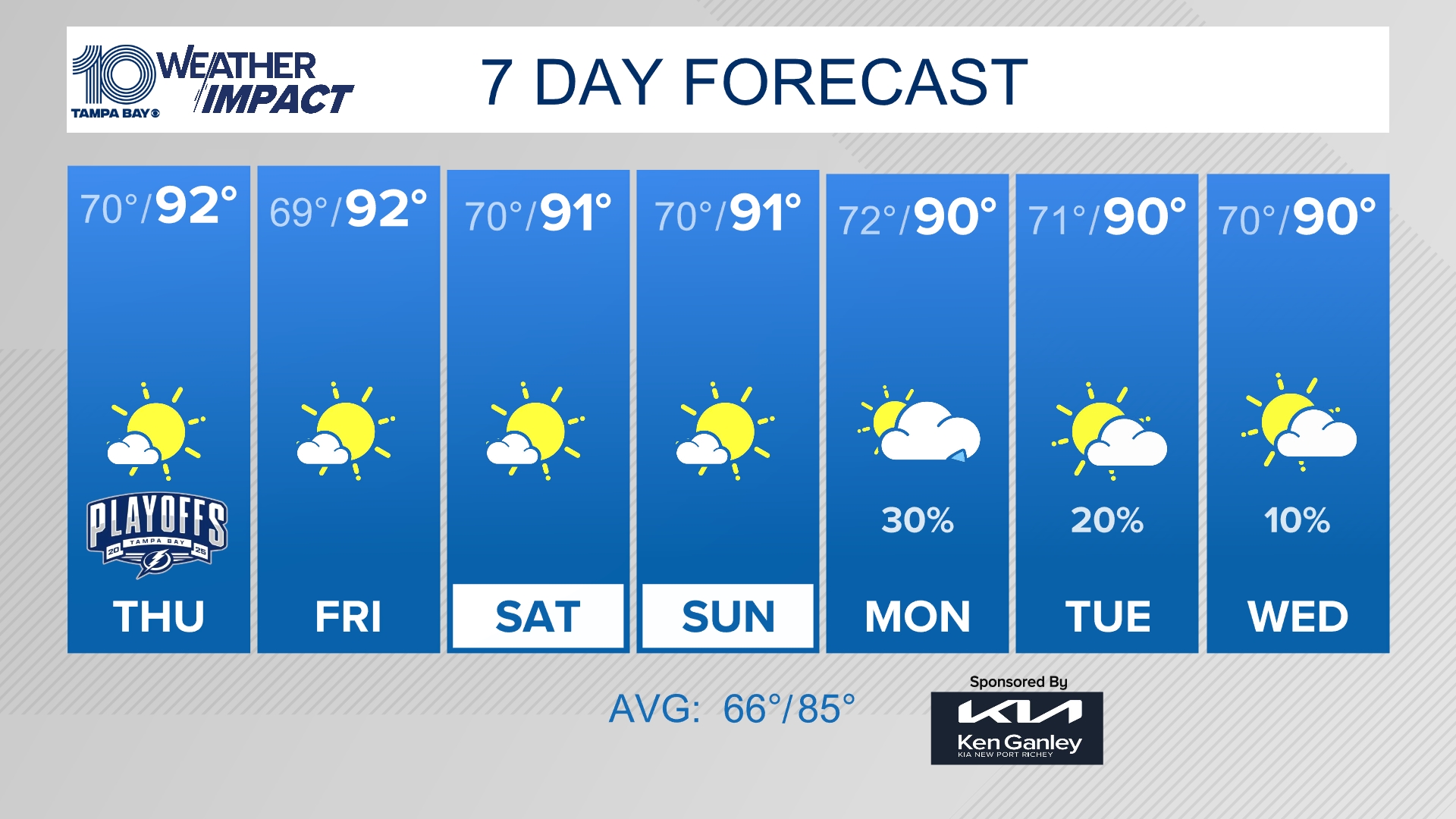 10News WTSP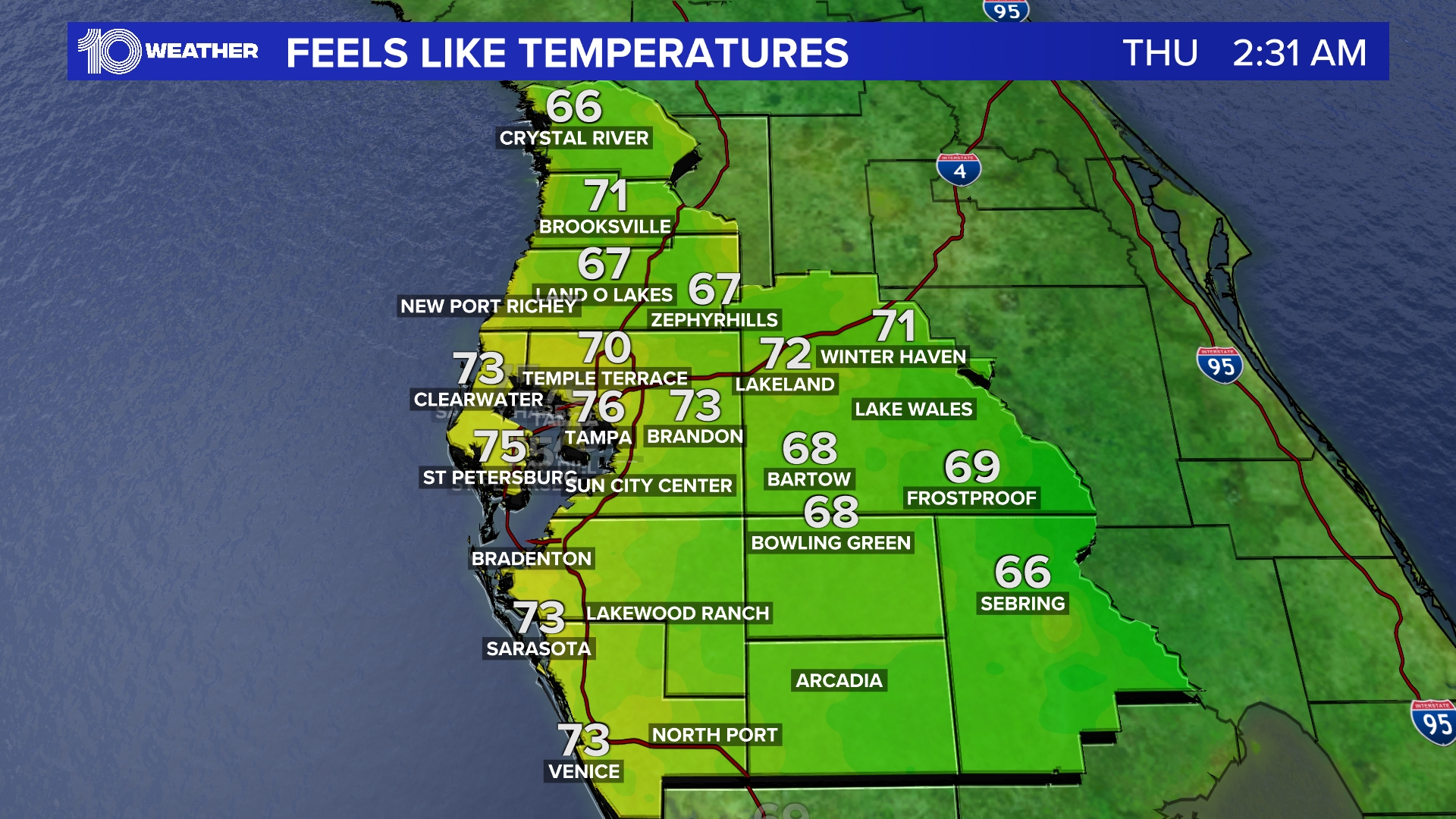 10News WTSP
Patchy dense fog will be most prevalent early this morning along the I-75 corridor — north of I-4 — and also in inland areas and along the coast, 10Weather WTSP meteorologist Ashley Batey said.
A dense fog advisory is in effect until 9 a.m. in southeastern Polk County, a large brush fire is still smoldering.
Once the fog burns off around 10 a.m., skies will clear and temperatures will warm into the low-80 under plenty of sunshine, Batey said.
Some thin upper-level clouds will begin to build on Tuesday, ahead of a front that will bring some showers and possible isolated thunderstorms by Wednesday afternoon, Batey said.
Slight rain chances will remain in effect until Friday, when conditions begin to clear, setting the stage for a sunny and slightly cooler weekend, Batey said.