Tampa Bay residents should enjoy the end of their workweek as heavy rain and chilly weather starts to make their way across the region on Friday night.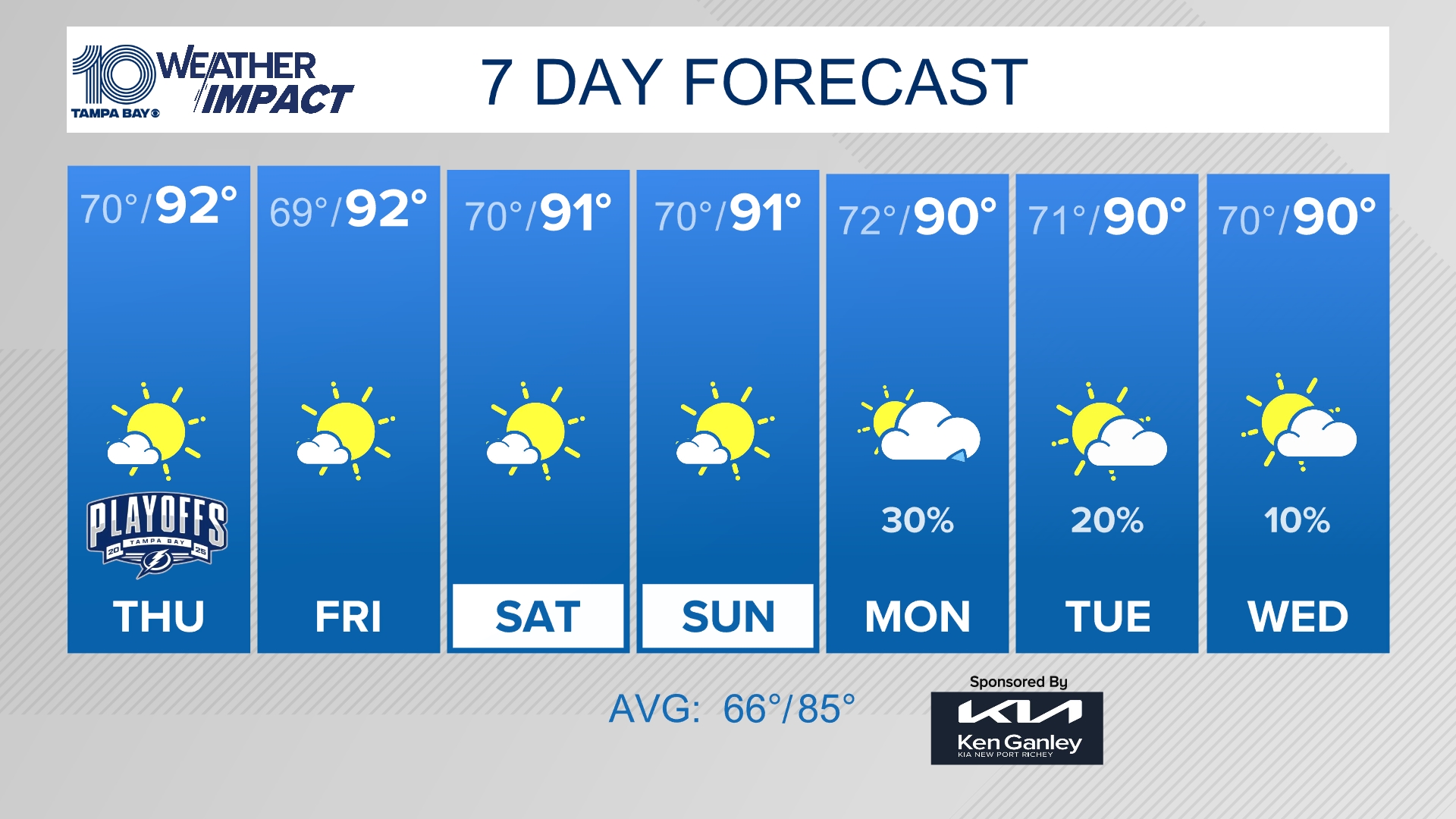 10Weather WTSP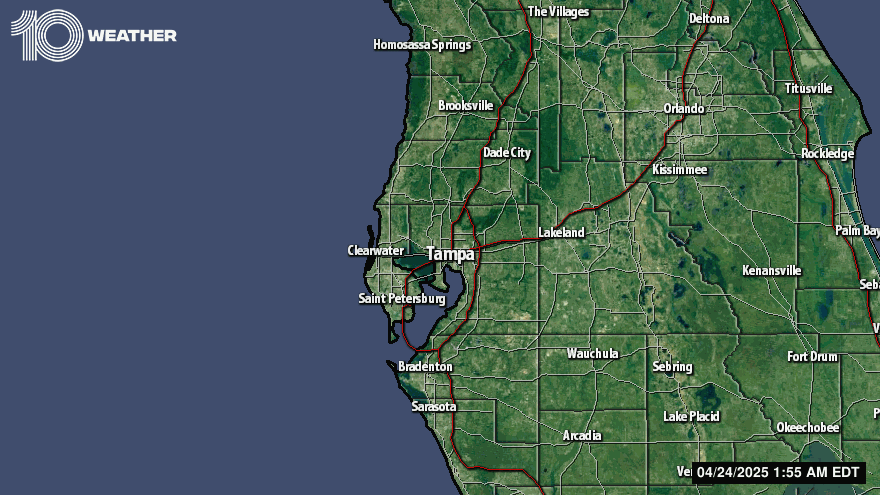 While Friday remains relatively sunny with highs reaching the upper 70s, a band of brewing storms will make landfall overnight, possibly impacting the College Football Playoff events scheduled in Tampa throughout the weekend ahead of Monday night's Clemson-Alabama game at Raymond James Stadium, forecasters said.
As of 9:15 a.m. Friday, Tampa International Airport showed a handful of delayed flights, both departing and arriving, primarily involving northeast cities like Baltimore, Newark, N.J., and Philadelphia.
CHECK YOUR FLIGHT:Tampa International Airport's arrival, departure times
Airport spokeswoman Emily Nipps warns travelers — including those arriving for Monday night's game — to monitor their flight schedules.
"Anytime there's a weather event, it will have a dominant impact on local events," Nipps said. "And we have some stormy weather coming in (Friday) and (Saturday) so we're telling people, whether you're here for the game or not, to keep an eye on flights and flight schedules."
The clouds will begin to roll in to the Bay area by 6 to 7 p.m., with showers and storms arriving by 10 to 11 p.m., according to 10Weather WTSP meteorologist Ashley Batey.
Those storms are forecast to hit spots north of Interstate 4 before impacting most of Tampa Bay by midnight. The rain will continue to dump overnight into Saturday, with the most severe storms taking place between 1 a.m. and 7 a.m., Batey said.
"In some areas, we may see as much as 2 to 2½ inches of rain," Batey said. "But most of the region should expect levels to be in the neighborhood of half an inch, though there will be some higher and lower amounts."
The College Football Playoff's concert series kicks off Friday at Curtis Hixon Park Concert from 5 to 11 p.m. The rain shouldn't impact most of Friday night's performances, Batey said, but may affect the tail end with the arrival of the first few showers.
WINTER STORMS: South braces for snow, sleet and freezing rain
But the rain will continue on through Saturday afternoon, Batey said, even reaching into the early evening.
The wet weather may spell trouble for a slew of outdoor concerts and events at Curtis Hixon Park and Raymond James Stadium on Saturday.
Saturday's concerts at Curtis Hixon, which include performances by Rachel Platten, Cold War Kids, and headliner Flo Rida, are scheduled from noon to 11 p.m.
"The rain should clear out by around 4 p.m. on Saturday," Batey said, "so while there will be some sporadic showers throughout the afternoon during the beginning of the concerts, the heaviest rain should be over by the morning."
But it will be windy, Batey said, with gusts possibly reaching 25 to 35 mph.
Following the rain and wind comes the cold.
Temperatures will plunge overnight, signaling our first real brush with winter. Sunday's wake-up temperatures will be in the low 40s, Batey said, and by Sunday night, lows could drop into the upper 30s in some areas.
Contact Samantha Putterman at [email protected] Follow @samputterman.