A dry day and a hot afternoon is in store for the Tampa Bay area on Tuesday, forecasters said, before a front that will bring cooler, fall-like weather arrives this weekend.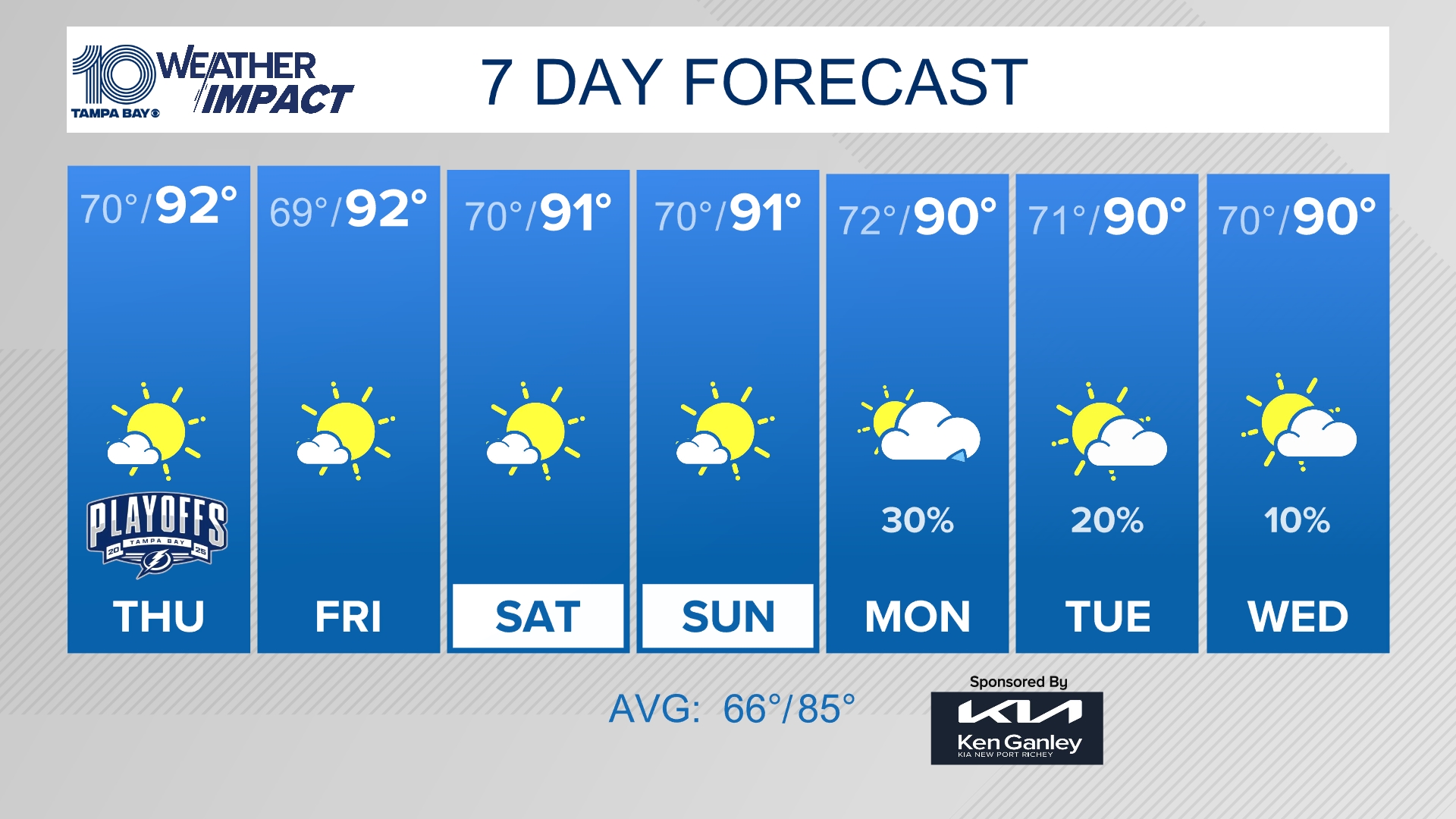 10Weather WTSP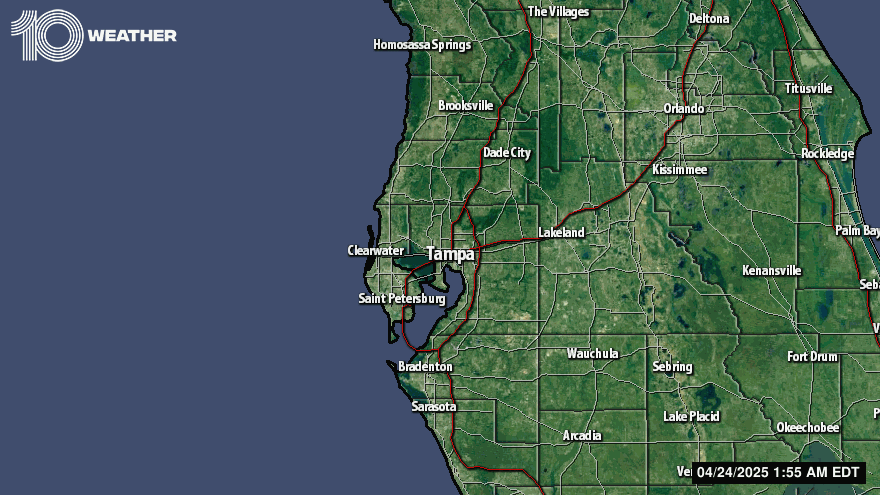 Tuesday's rain chances will only be 10 percent, 10Weather WTSP meteorologist Ashley Batey said, with most of the shower activity staying on the east side of the state.
The workweek will remain relatively warm before temperatures dip as the cold front arrives in the region this weekend, Batey said.
"The overall trend will be one where it's not super muggy, but you will feel some moisture in the air as we get into the afternoon and temperatures climb up," Batey said.
Highs will be in the mid- to upper-80s, Batey said.