High thin clouds will build Tuesday ahead of a front that will bring some much-needed rain to parched Tampa Bay.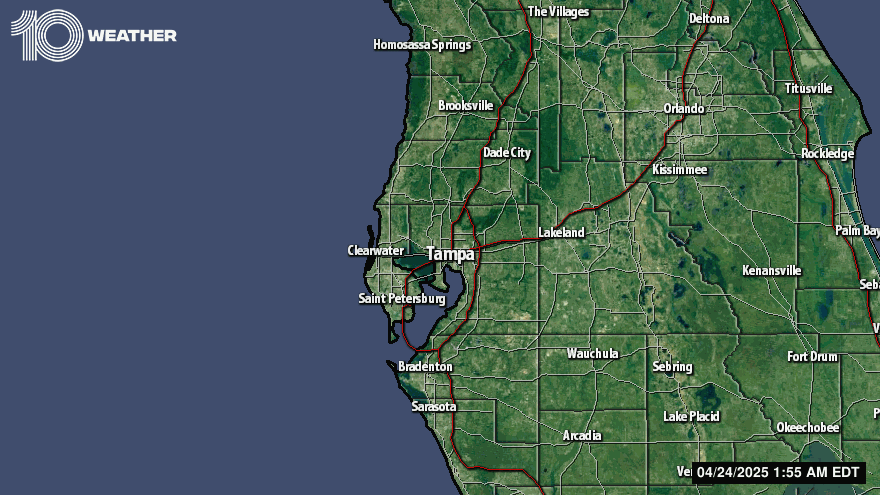 10News WTSP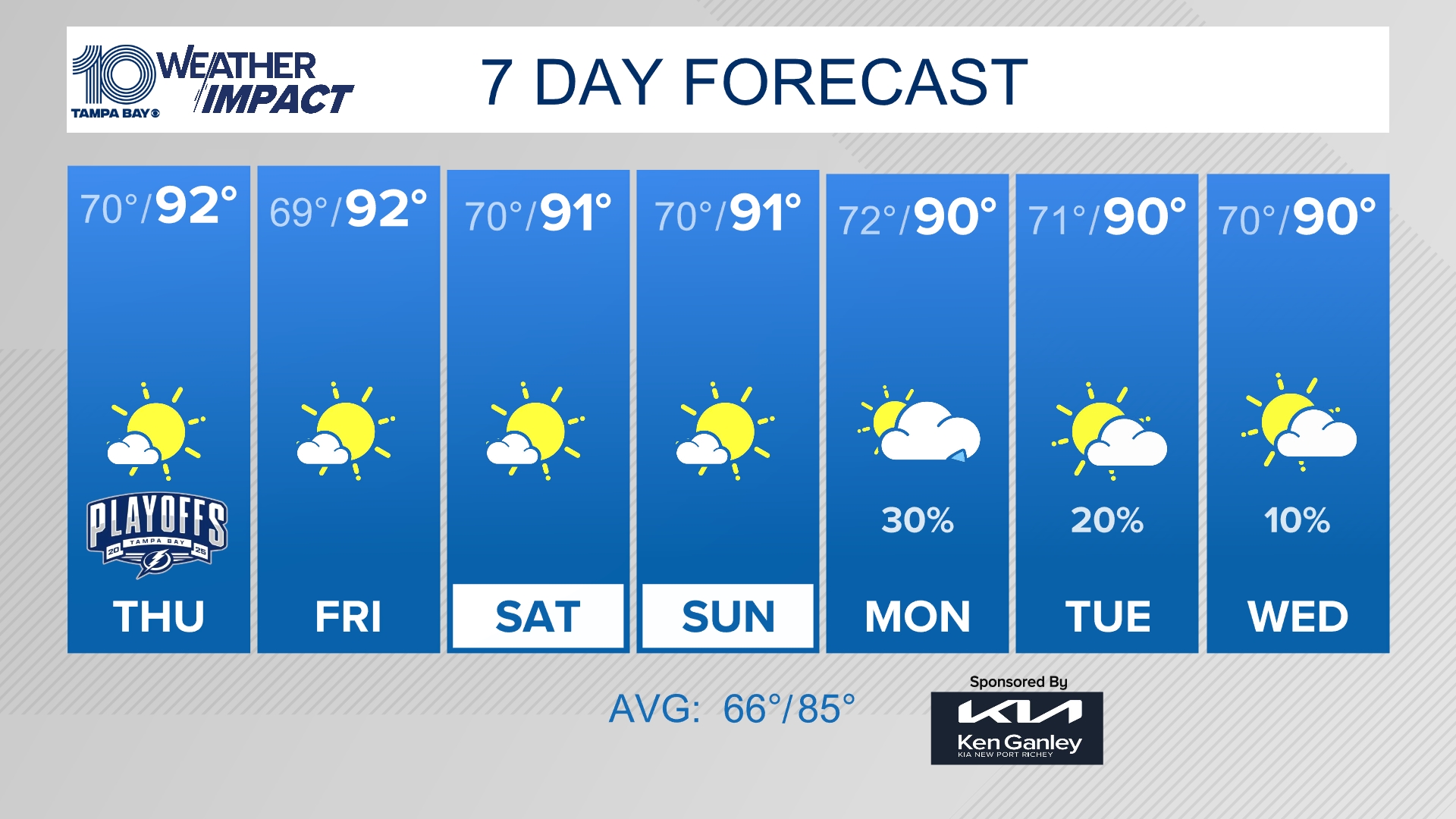 10News WTSP
The morning is starting out warm, with wake-up temperatures in the mid-60s and fog limited to some areas in northern Tampa Bay, according to 10Weather WTSP meteorologist Ashley Batey.
Temperatures again will warm into the low-80s, with a gentle breeze winds but with more of a mix of clouds and sunshine rather than the clear sunny skies that have been so prevalent in recent days, Batey said.
There will be some breaks in the clouds later this afternoon, but some overnight stray showers could form ahead of the rainy Wednesday that could produce isolated thunderstorms, Batey said.
"The rain arrives (Wednesday), good soaking rains that we can benefit from," Batey said. "We'll limit the heavy thunderstorms, though a few rumbles can't be ruled out."
Some areas along the coast could start seeing rain as early as 6 a.m., and widespread rain will cover the region on and off throughout the day, Batey said.
Areas could see anywhere from a half-inch to more than an inch of rain, Batey said.
The rain will continue into Thursday, Batey said, before skies clear Friday, setting the stage for a sunny and cooler weekend.