Conditions will stay unseasonably warm and muggy over the next few days as Tampa Bay experiences near-record heat over the next couple of days.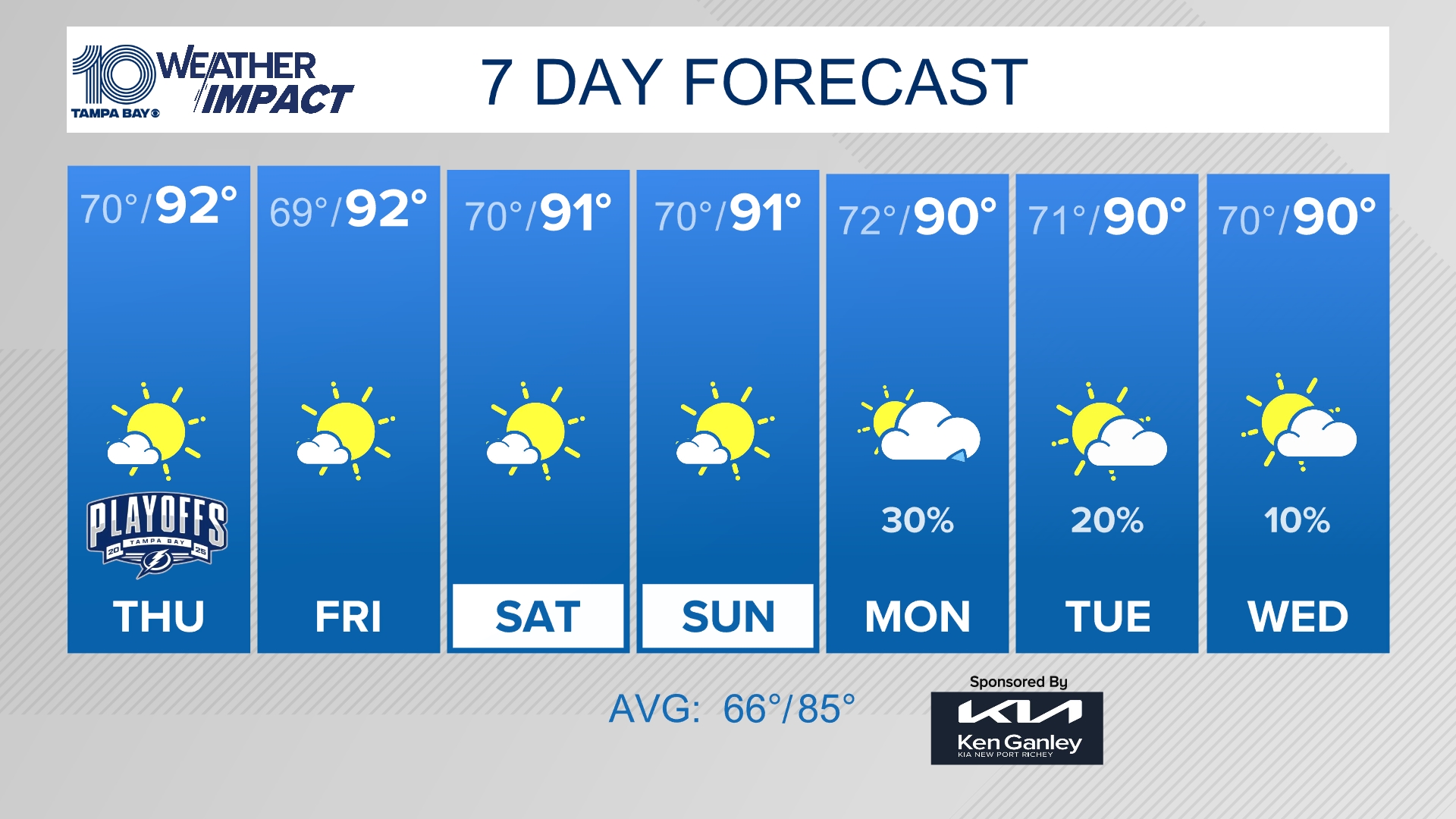 10Weather WTSP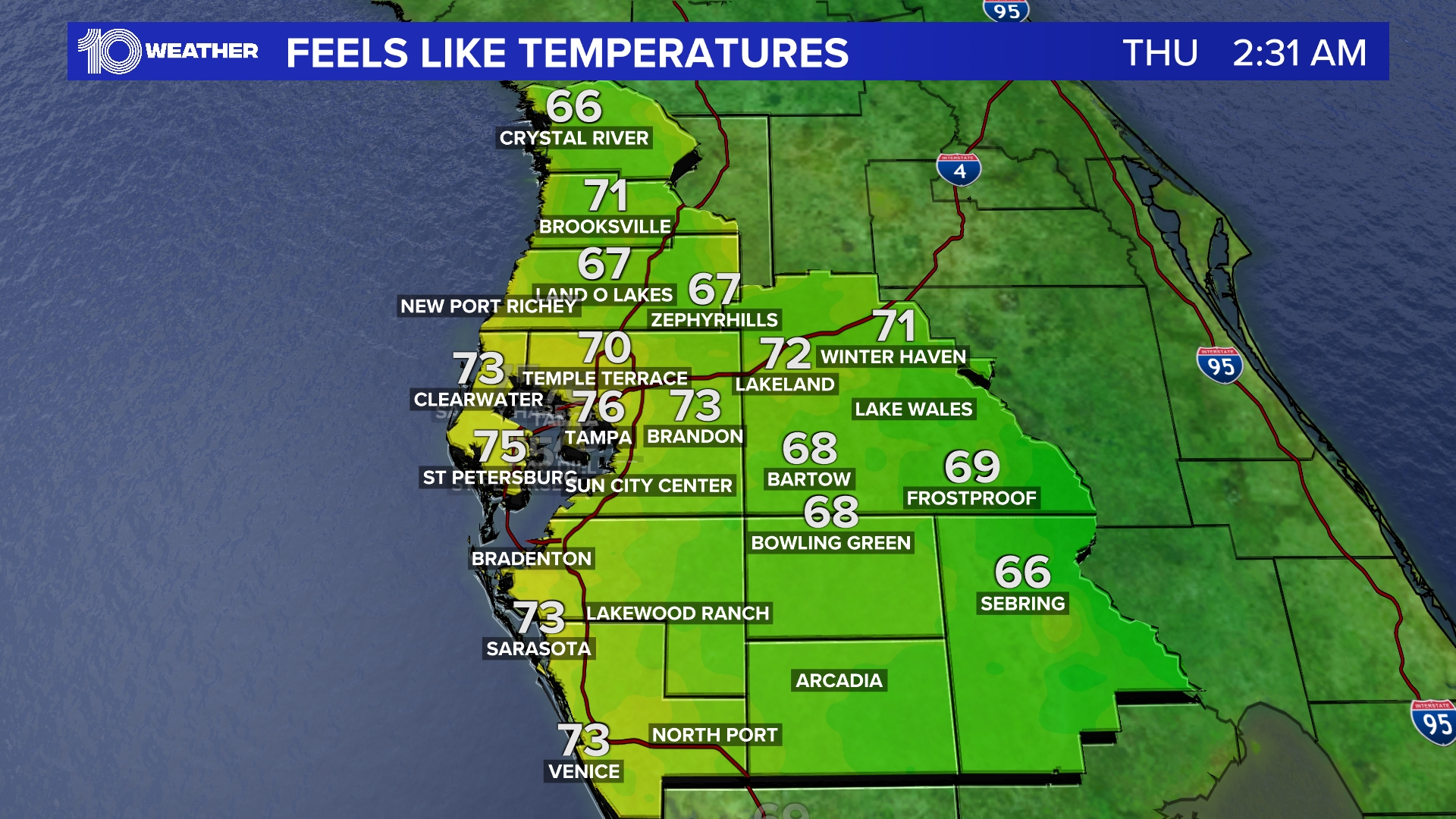 10News WTSP
Tuesday's highs are expected to hover around 83, 10Weather WTSP meteorologist Ashley Batey said. That would be just shy of the record high of 85 set on this day in 1990, according to the National Weather Service.
Skies will be mostly sunny early Tuesday, with a slight chance for a sprinkle in the afternoon as clouds build.
A weak cold front will approach the region overnight Wednesday and move through on Thursday, ringing slightly cooler conditions along with a 20 percent chance of rain, Batey said.
"There is another system that is developing behind this one in the Gulf of Mexico," Batey said, "and as it slides to the east, it's likely we will get more rain early next week. Expect more widespread shower chances on Sunday and Monday — around 30 percent."