For Tampa Bay residents, Wednesday is expected to bring lots of sunshine, lower humidity and little to no storm chances.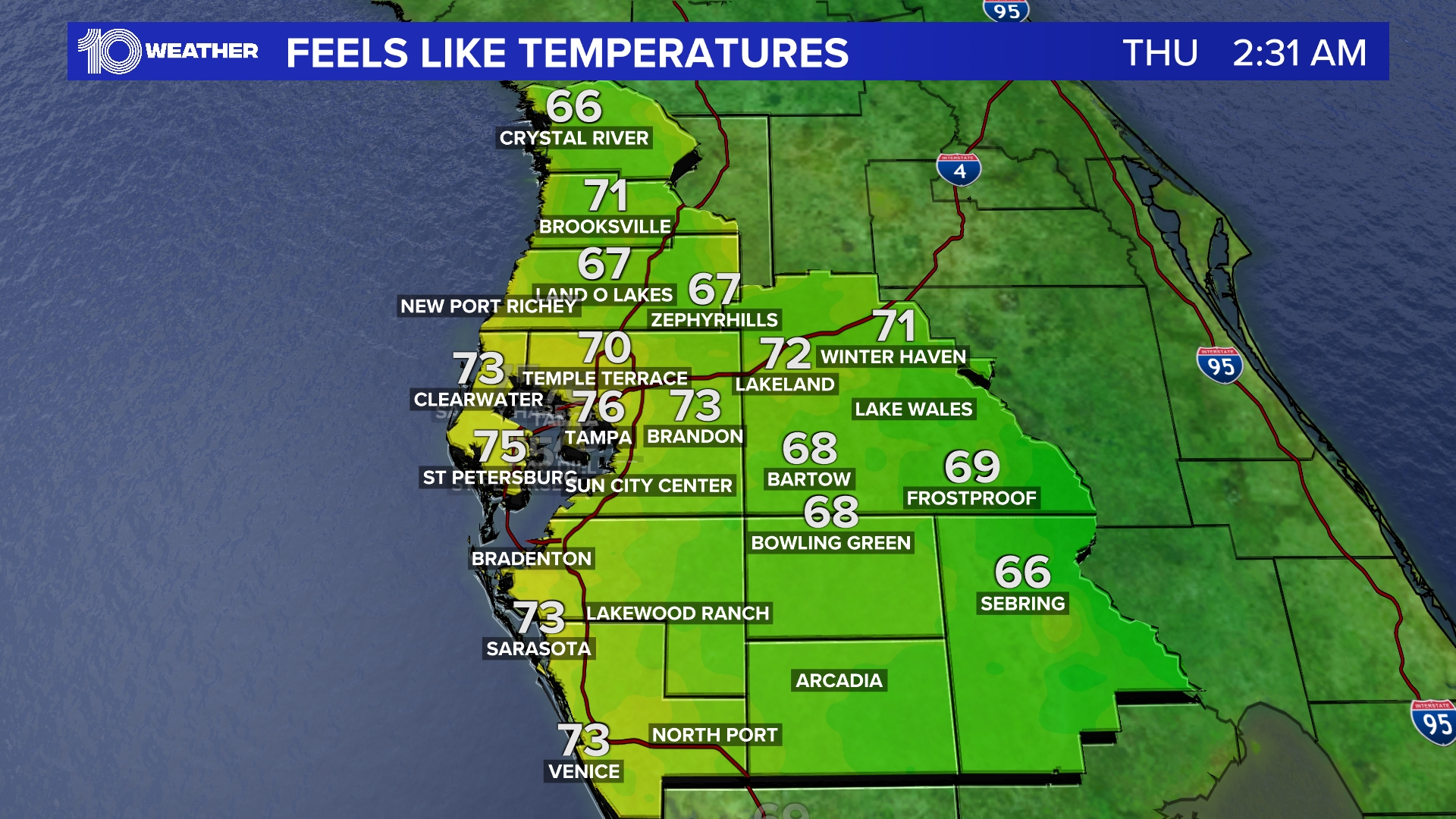 10News WTSP
The clear skies and dry weather are forecast to last throughout the day with a 20 percent chance for some isolated showers, but those should be far and few in between and stay to the south and east , said 10Weather WTSP meteorologist Ric Kearbey.
A little more moisture will begin to move into the bay area heading into the second half of the week, Kearbey said, bringing back a slightly better chance for a few scattered afternoon showers or storms. Highs are forecast to consistently hover around 90 for the next several days.
DOWNLOAD: Get the tbo Weather App and see where storms are headed
Meanwhile, Hurricane Maria made landfall on Puerto Rico early Wednesday morning as a catastrophic Category 4 storm with 155 mph winds. The storm is then expected to begin to turn north through the southern Bahamas, steering clear of Florida.
Contact Samantha Putterman at [email protected] Follow her on Twitter @samputterman.