A cold front coming through Tampa Bay this Saturday means gusty winds and a chance of showers and thunderstorms this afternoon, according to 10Weather WTSP.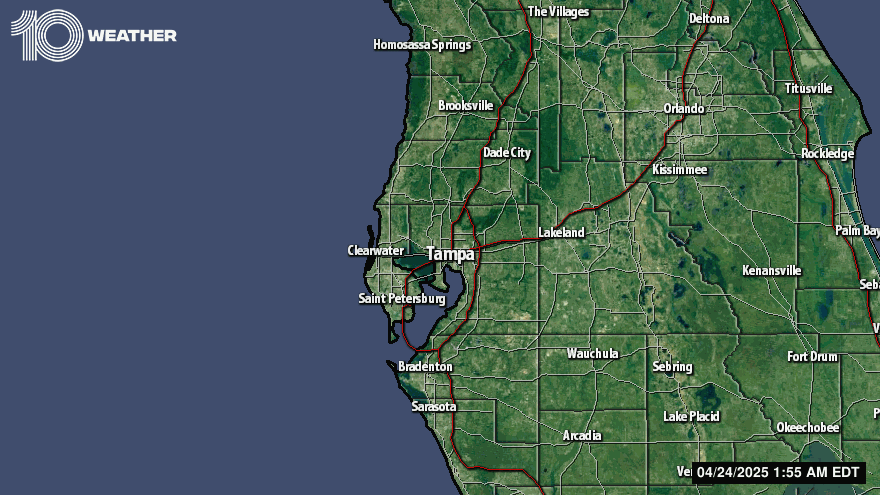 10News WTSP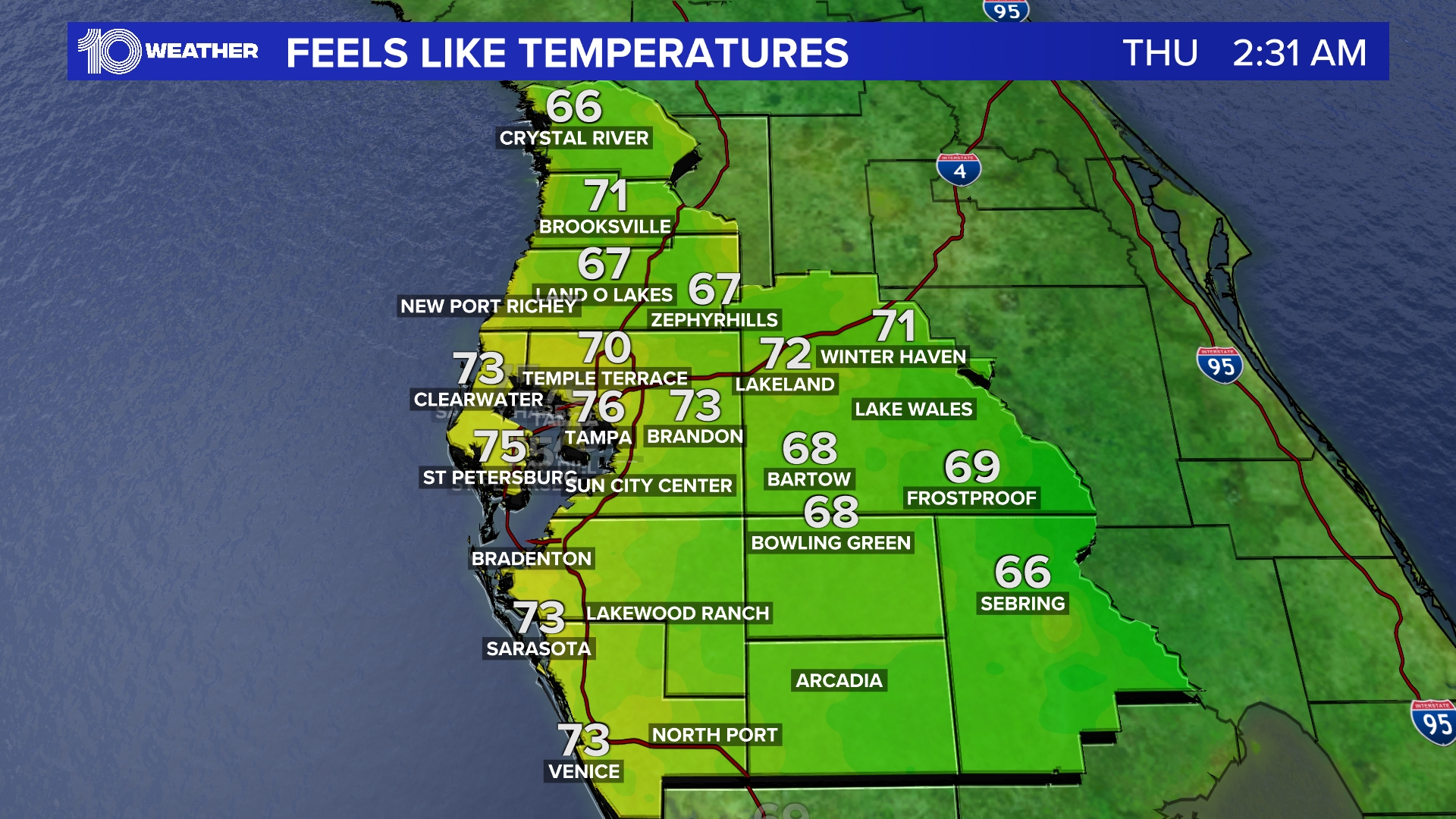 10News WTSP
But things should clear up and still be a bit cool for Mother's Day on Sunday.
The most northern areas of Tampa Bay are most likely to be hit by the late afternoon showers and slide into the southeast throughout the day, according meteorologist Grant Gilmore. By Saturday afternoon, Hernando and Citrus County had 1 to 2 inches of rain.
The National Weather Service warned of flooding in southwestern Hernando County, where 3 to 7 inches of rainfall was reported. A home weather station in Weeki Wachee Garden had already reported 7 inches by the early evening, with a few inches more throughout Saturday possible.
Cloud coverage will keep temperatures cool with highs of the mid to upper 80s and humid with dew points in the lower 70s.
Boaters and beach-goers should use caution as a rip current advisory has been issued for coastal areas from Pinellas to the south until Saturday evening. Winds from the southeast could produce gusts up to 25 mph, according to the National Weather Service.
The sun should come out for mom's big day, but the heat and dry weather won't return until Monday and most of next week.