Humid, muggy conditions will remain intact across Tampa Bay on Wednesday, making it feel more like summer than the brink of Christmas.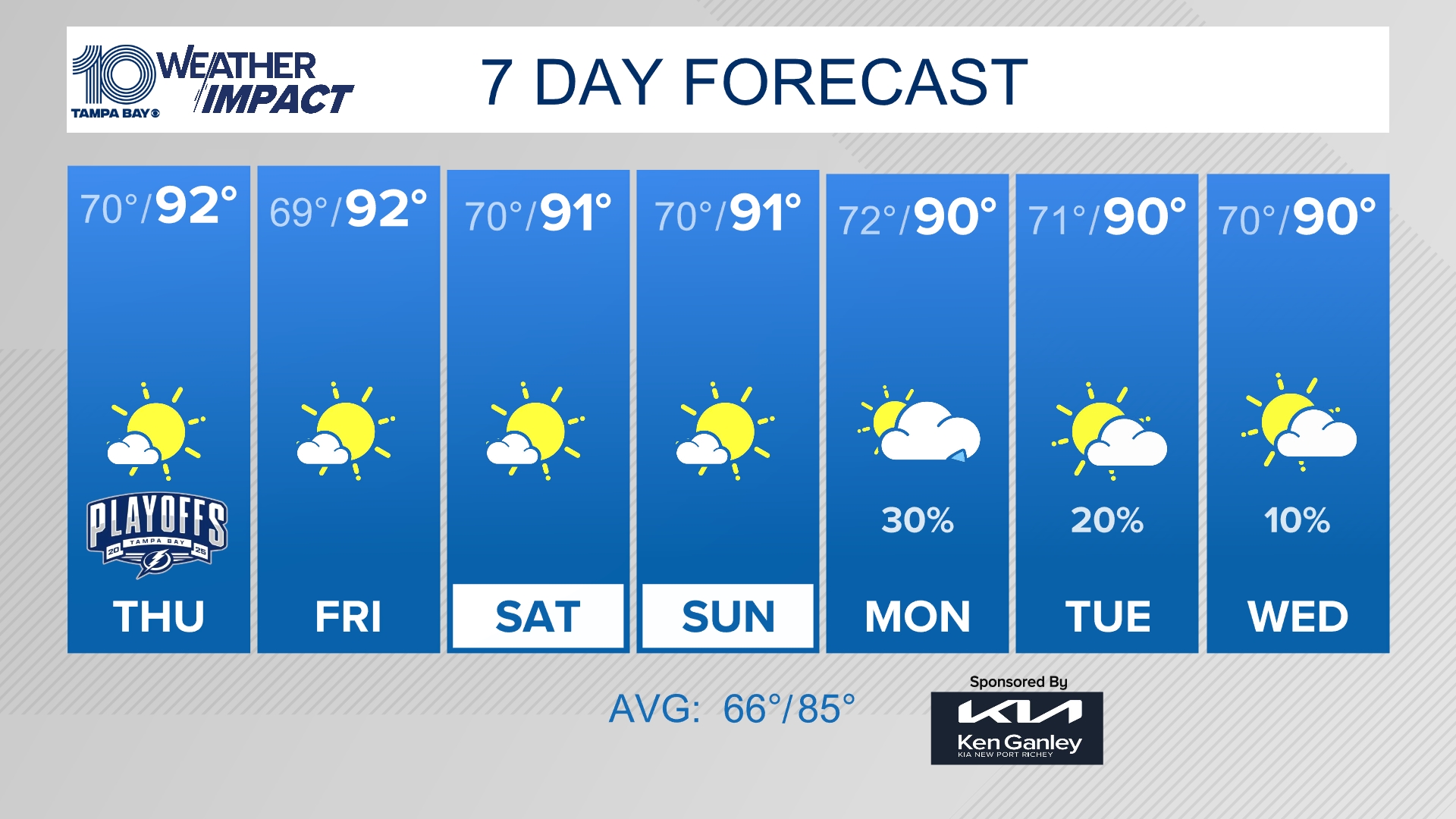 10Weather WTSP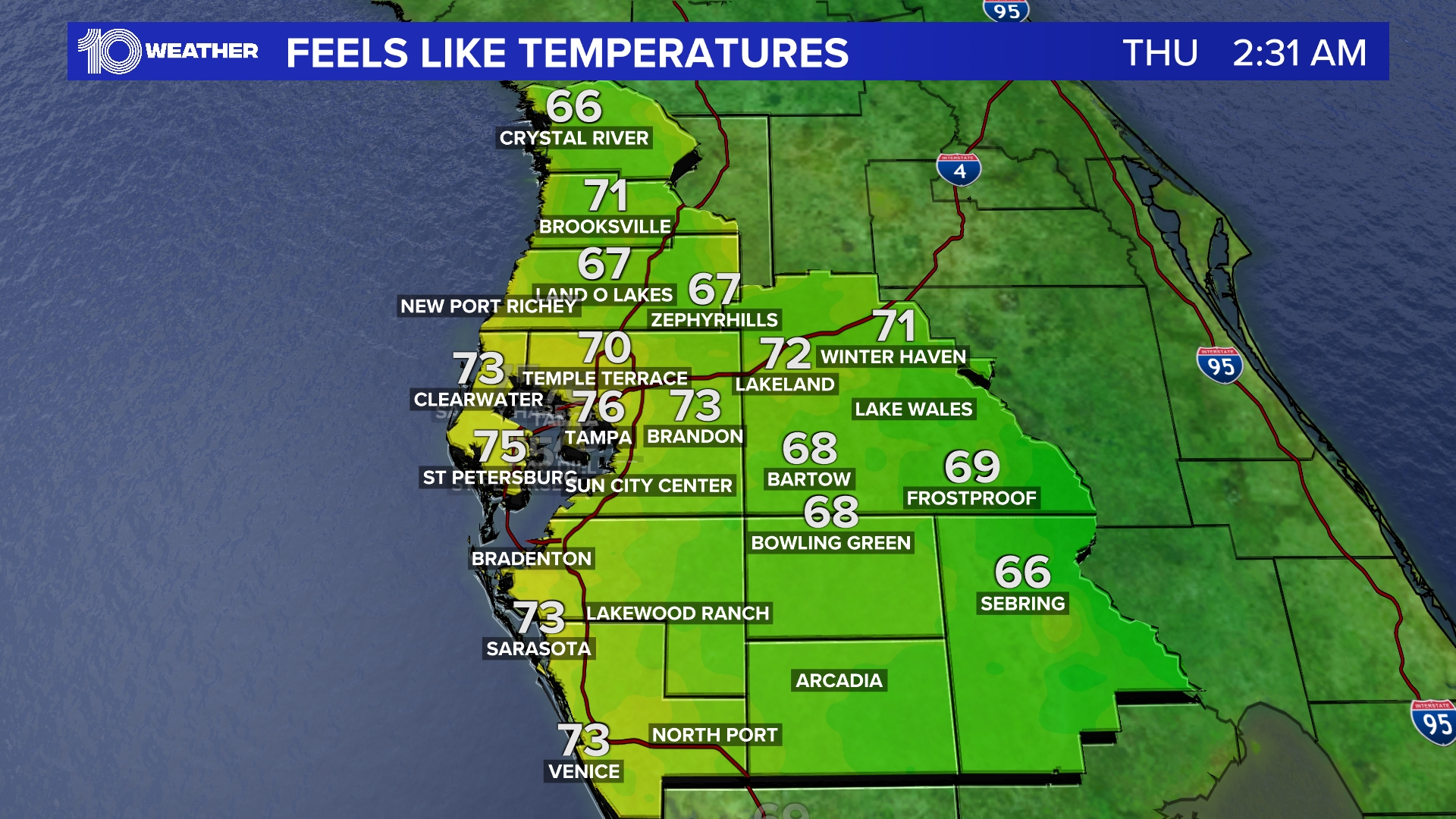 10News WTSP
South-southeast breezes around 10 mph will usher more moisture into the region, 10Weather WTSP meteorologist Ashley Batey said, and an overall sunny day will help keep temperatures up.
Highs will reach the low to mid 80s, Batey said, with lows only dropping to the upper 60s.
"We're also going to stay on the humid side and that will allow for a couple of sprinkles to get going after 2 p.m.," Batey said, "But up until that point we're going to stay dry, even with the passage of a cold front (Thursday)."
Even then, the rain will be minimal, with a few stray sprinkles moving in and out of the area quickly, Batey said.
The front will have broken up by the time it reaches Tampa Bay and isn't expected to impact temperatures too much, Batey said. But it will drive rain chances up slightly on Thursday to 20 percent.