An area of low pressure moving over central Florida is bringing scattered rain and storm chances to Tampa Bay this weekend, according WTSP 10Weather Meteorologist Ric Kearbey.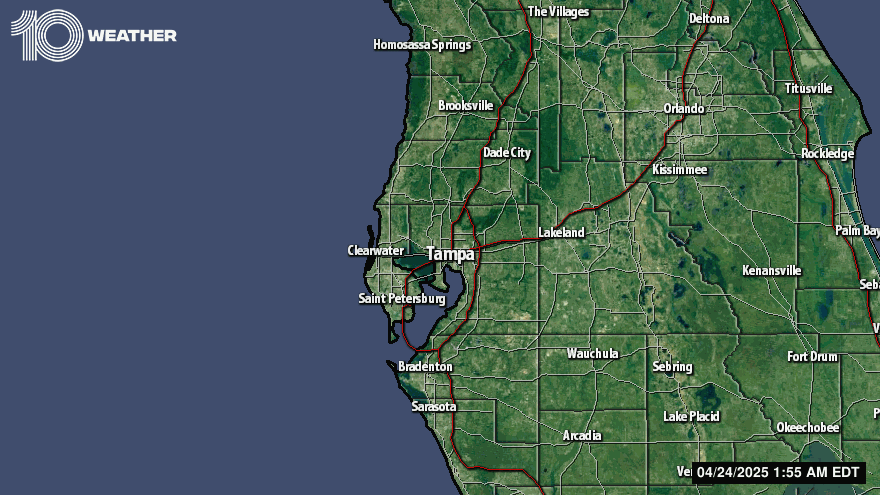 10News WTSP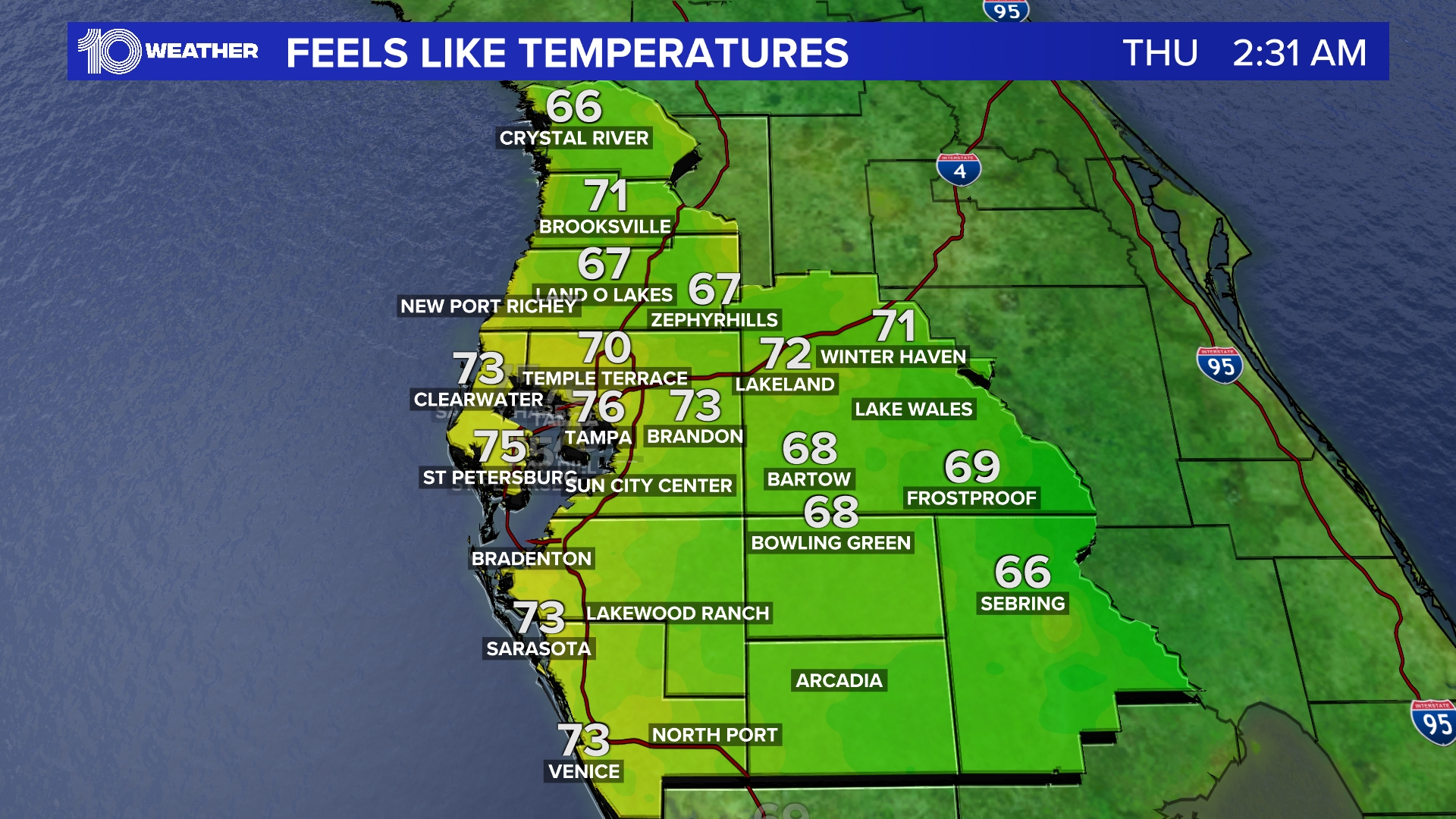 10News WTSP

Feels-like temperatures around the Tampa Bay area

Saturday morning was cloudy for much of the bay area, and as temperatures heat up through the day there will be a high chance of rain. That moving tropical wave is being monitored by the National Hurricane Center, but it only has a 20 percent chance of developing into a tropical system and moving back into the Gulf of Mexico, Kearbey said.