Sunny skies and unseasonably warm temperatures are still going strong across Tampa Bay.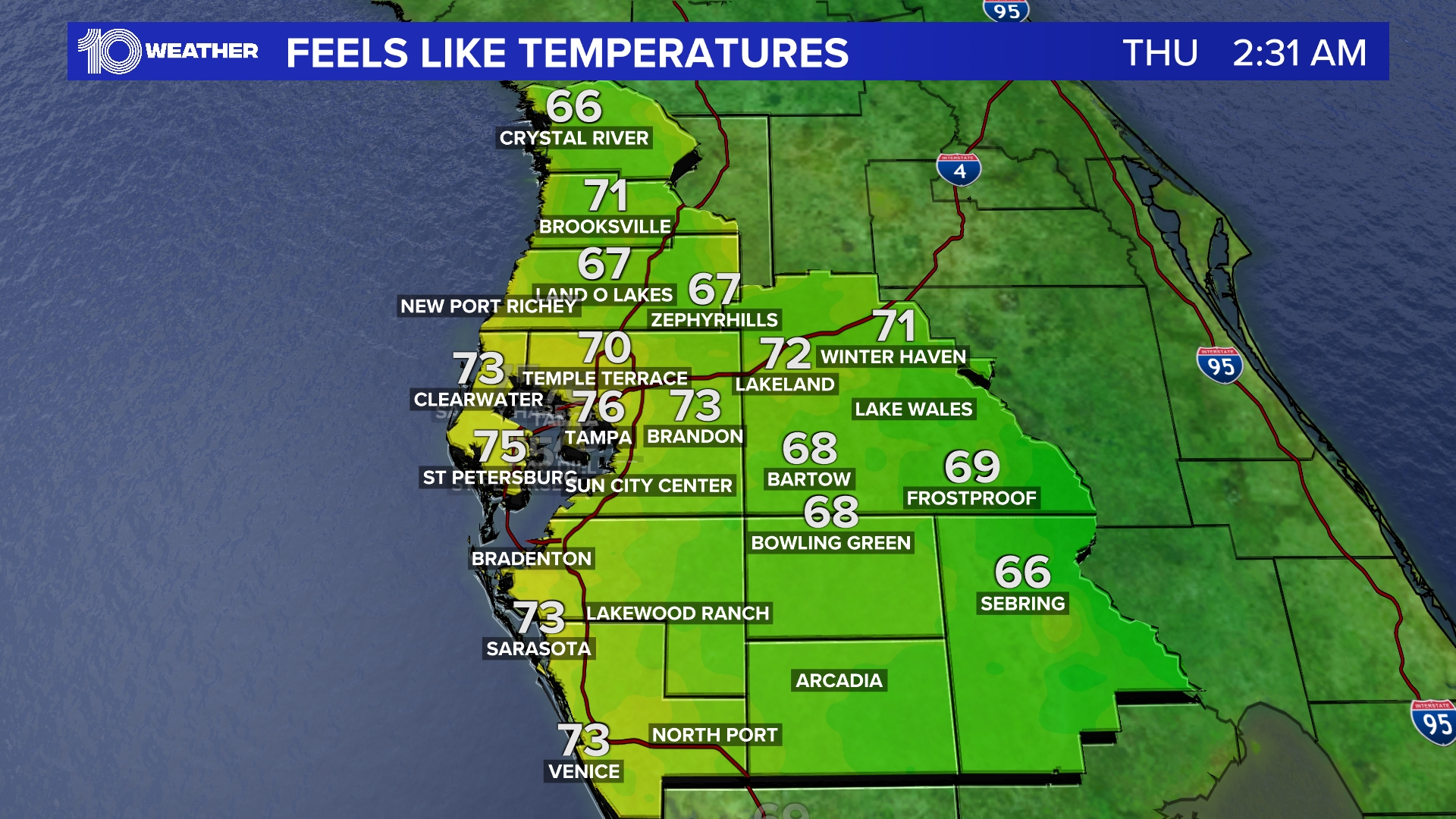 10News WTSP
Unrelenting high pressure helps keep skies clear and temperatures up on Thursday as the day kicks off with a few areas of patchy fog before clearing out around mid morning, said 10Weather WTSP meteorologist Grant Gilmore.
Highs climb to around 90 with relatively low humidity during the afternoon, but it will still feel a few degrees warmer. The normal high temperature for this time of year is 86, Gilmore said.
Skies remain mostly clear to partly cloudy overnight, Gilmore said, as temperatures steadily cool back into the mid 70s by early Friday morning.
DOWNLOAD: Get the tbo Weather App and see where storms are headed
A tropical wave moving west across south Florida will begin to bring increased moisture to the area, resulting in about a 40 percent chance of scattered showers and storms on Friday afternoon.
The weekend will have around a 50 percent chance of rain, but mainly through the afternoon and evening.
Contact Samantha Putterman at [email protected] Follow her on Twitter @samputterman.