While Monday will be warm and mostly rain-free in Tampa Bay, a big cool-down with increased rain chances is expected to arrive by the weekend, forecasters said.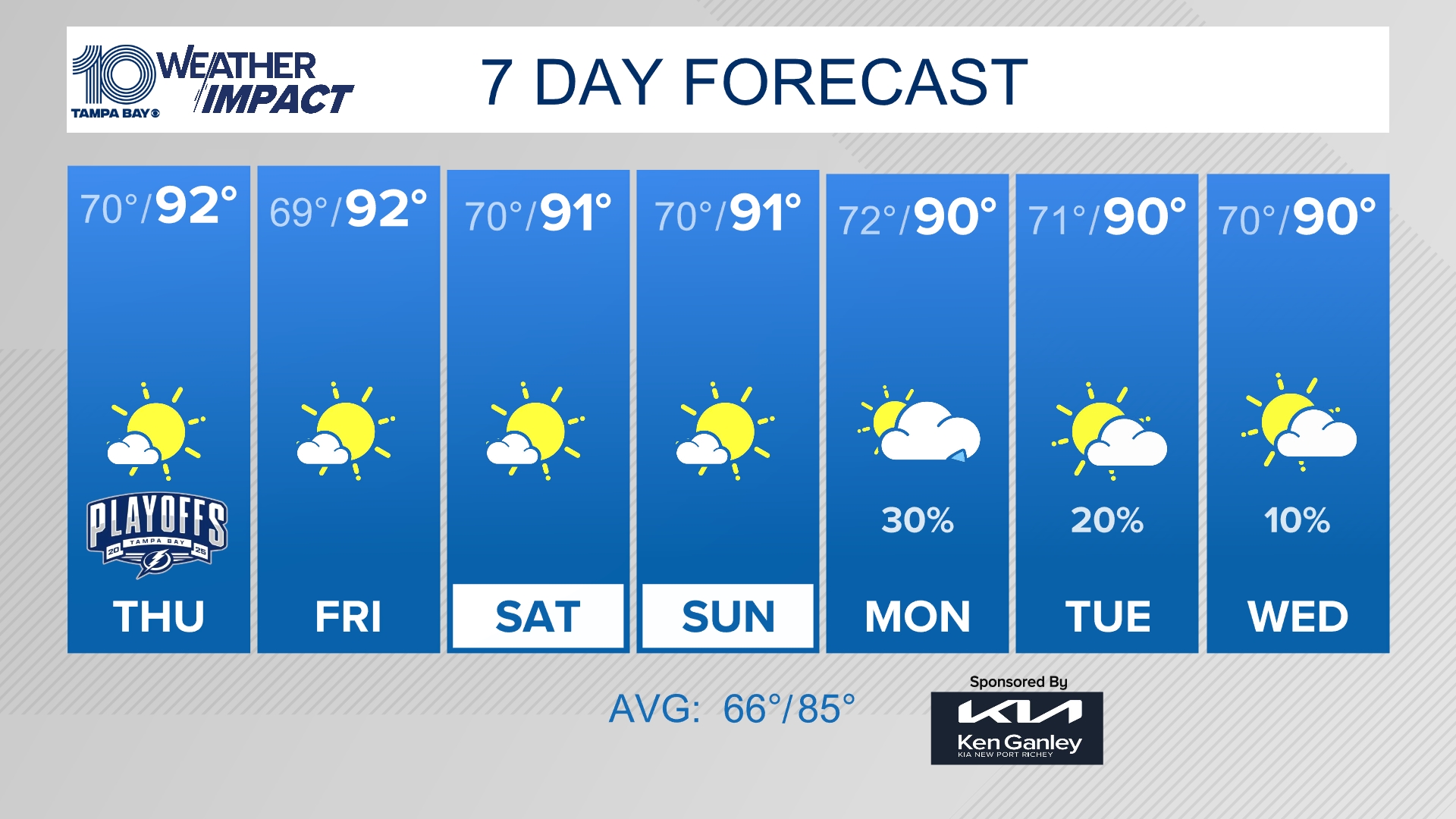 10Weather WTSP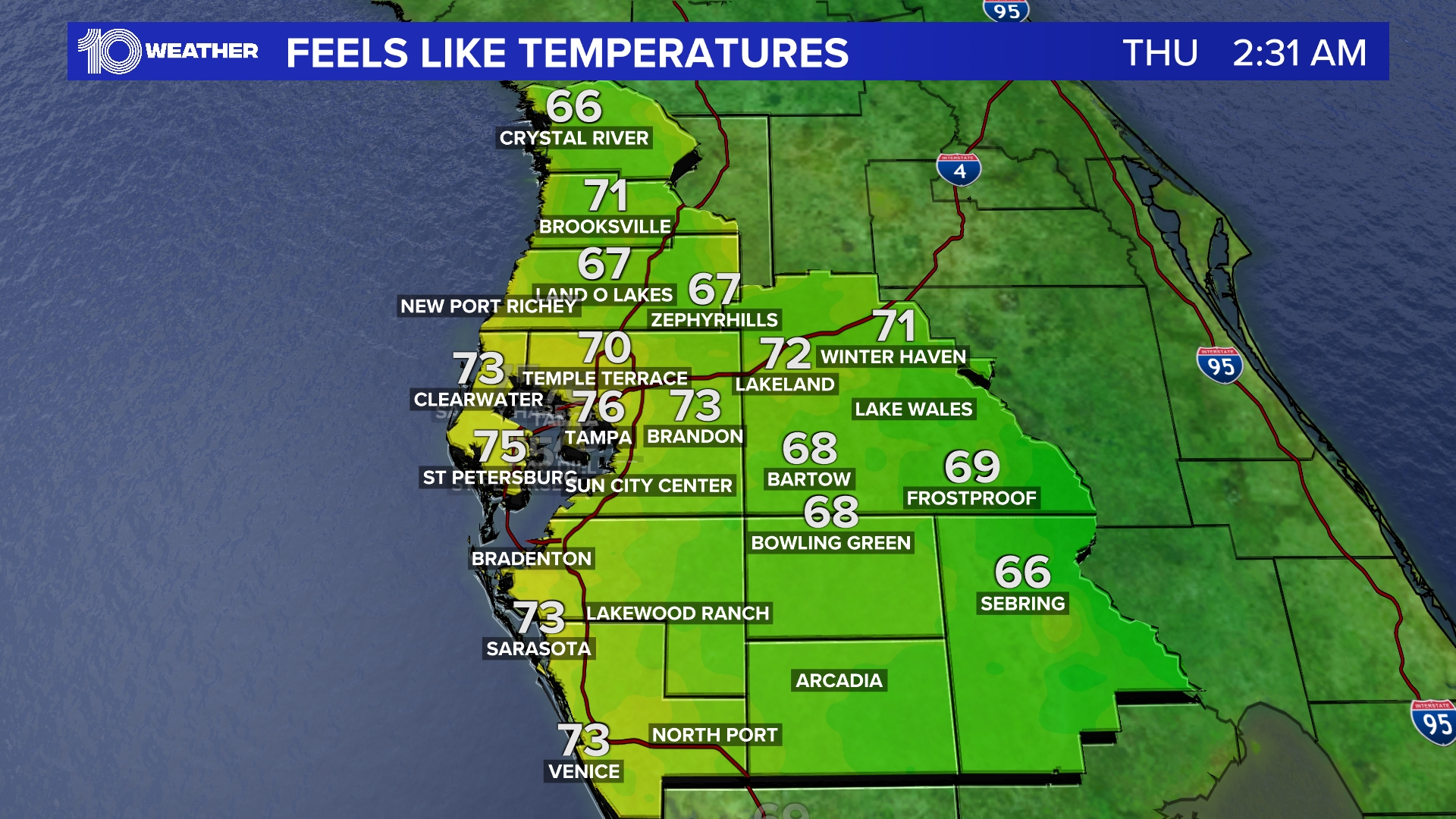 10News WTSP
Skies will be mostly sunny on Monday, with just a 10 to 20 percent chance of showers and highs in the mid- to upper-80s, forecasters said.
The rain chances stay limited throughout the work week, 10Weather WTSP meteorologist Ashley Batey said, before climbing back up by the weekend.
"Here's the trade-off: We'll get the cooler air coming in with this front, but we will also get some higher shower chances with it," Batey said.
The cold front is expected to drop highs into the upper-70s, with overnight lows in the upper-50s, over the weekend, Batey said. Rain chances will climb to about 40 to 50 percent.